In 2021, the eCommerce industry globally continued to be impacted by fundamental shifts from the Covid pandemic, but also rapidly developing trends inspired by technology and innovations. Going into 2022, 3 trends will continue to drive impact.


The "Buy now, pay later' momentum continues
More consumers are seeing benefits of BNPL, not just in mature markets like Europe and USA, but also in emerging markets like South East Asia and India where BNPL apps and payment methods are becoming more accepted. As the pandemic shifts more shopping traffic online, more consumers are utilizing mobile payment apps like Klarna and Affirm to pay for goods and services. Growing adoption will only force more retailers to offer BNPL or partner with new payment services to keep up with demand. The cross-intersection within eCommerce is that more data is being collected with more insights generated for retailers to target consumers with better recommendations based on their preferences and buying patterns.
Influencer-guided shopping – delivering influence at scale
Social media platforms with Instagram and TikTok are becoming unstoppable in their race to acquire their share of eCommerce. They lead the way with in-app shopping capabilities. Twitter also joined the bandwagon with their own commerce debut feature in 2021. Walmart also introduced 'Live Shopping' on its platform.
Retailers are challenged with the limitations of more granular product data cross-pollinated with real-time market data hindering the speed of decisions. The key is to have data-first culture and AI enabled decision making processes.
- Oliver Tan, Co-Founder and CEO of ViSenze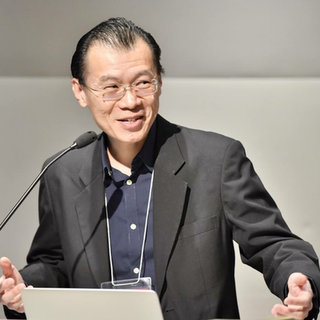 The intersection of social and commerce sees no better place than in fashion, where influencers are natural sources of inspiration. Take LTK as an example. A creator driven marketplace, LTK (known as Like-to-Know it) is a shopping discovery app that allows shoppers to instantly shop their favorite influencer pics across social media and the mobile web. It demonstrated how influencers can help brands generate deeper levels of trust and confidence, acting as a more authentic source of inspiration to shoppers. LTK claims its app conversion is 4 times higher than when a consumer clicks on a shoppable link on social media, and saw 95% growth in sales in UK in 2021. It raised USD300M in 2021.
Insights driven retail decisions powered by artificial intelligence
Whether in BNPL or influencer-guided shopping or elsewhere, no retailer escapes data or importance of data-driven decisions. In the fashion world, with the lighting speed of fashion trends and data, many retailers continue to be challenged by the speed of making decisions. The limitations of more granular product data cross-pollinated with real-time market data hinders speed of decisions. Even with in-house data science teams, many retailers end up getting caught in a reactive mode. Fashion retailers like Farfetch and Global Fashion Group lead the way with their data-first culture and AI enabled decision making processes.
With pandemic driven shifts towards online, Zalora – a fashion powerhouse in South East Asia and part of the Global Fashion Group, leveraged consumer insights from the get-go to respond quickly to trends and gaps in the industry. Zalora used machine learning in predicting demand for different contexts, including a forecast assortment demand platform that they are developing in partnership with ViSenze; which reduces inventory leftovers and increases retail margins.
It is indeed exciting times for eCommerce going into 2022.