The pandemic has changed the face of multiple industries and retail grocery is no exception. It has influenced consumer purchasing habits beyond the choice of products to include the method and mode of purchase, bringing about a significant shift to online retail with more and more consumers shopping for groceries from the comfort of their homes.
While this may be a shift brought about by COVID-19, it is here to stay. According to PayPal's initial survey in March 2020, only 19 percent of consumers were engaged in online grocery shopping. In its July 2021 survey, that number had jumped to 49 percent, showcasing increasing consumer reliance on online grocery shopping. A testament to this consistently shifting behavior, a report by Research and Markets outlines that the global online grocery market is expected to reach US$550.7 billion by 2027.
Grocery retailers' rapid attempt to meet the consumers online:
This growing demand meant grocers had to move quickly to meet the consumers where they are shopping. Many however, lacked the infrastructure and technology needed to make this online move and partnering with full third-party delivery services and in-store fulfillment gave them an easy way out.
It enabled them to adapt to the growing consumer demand without having to set up their own retail website or other digital infrastructure. All they had to do was manage inventory as third-party sites took care of the infrastructure, resources, and the end-to-end logistics.
Full third-party delivery and order fulfillment services a short-term fix:
This method came with many immediate advantages and relief, allowing grocers to offer online services overnight. Its low-cost implementation enabled them to grow their business without building a new infrastructure, implementing it, and hiring new resources to run these additional functions. All of which would've been time consuming, resulting in loss of immediate business at the time of need.
The established network of full third-party delivery services and order fulfillment allowed grocers to tap demographics that they could not service earlier, generating new business opportunities. This made for a win-win situation for both the grocers who needed an immediate low-cost solution to meet their digital needs and full third-party delivery services, who created a new business model out of this supply-demand mismatch.
However, as effective, and affordable as this solution may appear, this isn't a sustainable one if grocers want to develop and grow their digital offering in the long run.
For Grocers to stay competitive, it is essential to maintain control over your customer data, experience, and margins, and a future-proof solution.
- Frank Kouretas, Chief Product Officer at Orckestra, powered by mdf commerce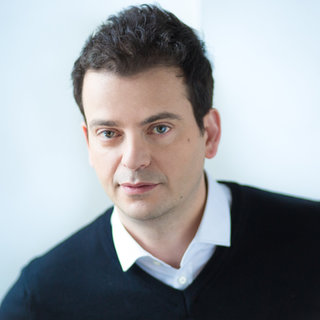 Short-term fix with long-term disadvantages:
It seems easy and affordable, so what can possibly make it unsustainable? The answer for that lies in the long-term consequences of implementing this business model. There are multiple elements that can negatively impact the brand and the business when measured in the long run. These services can turn out to be expensive for both shoppers and the grocers. It increases the cost to customers by up to 35%, which means they have an option to find an alternative that offers similar services and products but at a cheaper rate, taking away any cost competitive advantage you may have in the market. Similarly, this solution can be up to 2.5x more expensive for grocers over a 3-year period, compared to setting up your own omnichannel solution that allows online shopping and store pickups.
Furthermore, outsourcing fulfillment will mean you lose all control over your customer touchpoints, no longer controlling customer experience and satisfaction. When a customer chooses to buy your product from a third-party service, there are no brand touchpoints that he or she is introduced to, like the website, customer support team, etc., which means there is very little you can do to improve their experience or mitigate unpleasant ones. This will ultimately impact customer loyalty as they move onto your competitor when the third-party service does not meet their expectations.
Not only this but signing up with a full third-party service also means you forfeit your right to your own customer data which they now control and can choose to use against you if they eventually decide to set up their own distribution centers. A recent Inmar Intelligence survey points that 85% of retail brand executives think that third-party digital marketplace providers are trying to compete with them to eventually set up their own distribution centers. Moreover, without the customer data, there is very little you can do to build custom experiences that can greatly influence the brand-customer relationship in the long run. For example, you won't be able to make intuitive product recommendations, or target repeating customers with personalized messages and deals, thereby losing any personal connection you can have with your customers.
All these factors make full third-party delivery services unviable for grocers that are in the market for the long haul, forcing them to figure out the best alternative for optimal ROI.
Way forward:
For grocers who are looking for scalable, long-term business sustainability, it is time that they consider a well-designed and seamless shopping experience delivered through their own online supermarket. You can still use third-party services only to provide the actual last-mile delivery or to augment your in-house delivery capability, but your own digital platform will allow you to own and control the end-to-end customer experience and fulfillment.
As the demand for egrocery shopping continues to grow, more and more grocers are now recognizing the importance of owned omnichannel set-up, i.e., their own online supermarket that allows customers to browse items, select them, place an order, make a payment, and schedule a delivery or a store pickup. The Inmar Intelligence survey of retail brand executives outlined that 89% are actively improving in-store and online experiences for shoppers. In turn, 87% deem technology investments to upgrade their ecommerce platform as a high priority in providing more engaging shopping experiences.
In order for you to be competitive, it is essential to maintain control over your customer data, experience, and margins, and a future-proof solution is your way to achieve this. It will help leverage the fulfillment model that makes the most sense for you in different regions, ranging from in-store fulfillment, dark stores, automated warehouses, the use of last-mile delivery providers or a mix of all these options.