Retailers are constantly looking for ways to reduce friction in checking out and payment processing time in order to create value for shoppers. That means retailers must adopt technologies like artificial intelligence, edge computing, computer vision, sensors, and mesh networks to create stores that remove friction for customers while simultaneously collecting relevant data that helps them create more personalized experiences.
Retailers must take steps toward a frictionless future by transforming in-store experiences to create sustainable business growth while also realizing value each step along the journey. Toshiba instils this approach in the ELERA Commerce Platform with the aim of minimizing impact to a retailer's existing store infrastructure while allowing the value to build up over time as new technologies are deployed. Creating a "store of the future" happens one step at a time. Toshiba can help prepare you for what's next by implementing intelligent technology, streamlining operations, and creating engaging experiences for today and for the future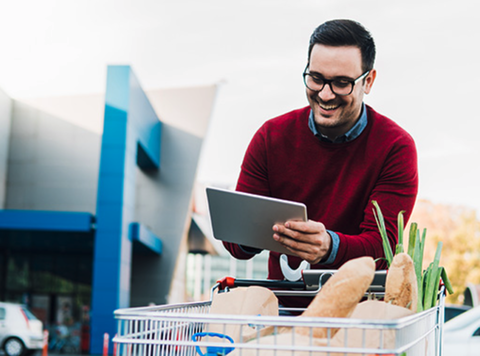 Retailers today see the need to take customers' shopping experiences from personalized to personal. Using ELERA's combination of microservices, IoT and touchpoints, and data, you can obtain insights into your customers, predict emerging trends, and create recommendations for customers based on their purchase history. This intelligent data enables retailers to deliver more efficient shopping experiences that eliminate unnecessary friction, reach more customers on their terms, and proactively meet shoppers' needs.
Efficient Shopping Experience
The ELERA system aims to remove the lines between the online and offline. Whether the consumer shops outside of the store, in-store, near the store or pick up items at the curbside, the consumer can still use the same application or the same interfaces, irrespective of the mode of shopping.
For example, ELERA lets merchants send customers' smart devices the same kind of information a person gets while shopping online but provides it in real time using sensors that detect when someone picks an item from a store shelf. The system will immediately complete the information-gathering and information-harvesting all the way to the insight to create and provide that consumer with valuable information about the item he picked up—It could be ingredients, it could be the nutrition or it could be a suggestion of complementary products to buy.
Beyond just helping customers, the ELERA system helps merchants collect the kind of data within a store that they get when someone shops online. Anything you touched in the store is being captured. Every time you stand in front of an item that is being captured. All of this information can be consolidated into insights.
ELERA allows retailers to capture such data in a system that operates at scale. Toshiba's data-harvesting solution is making sure that the data is truly streamlined all the way to the insights.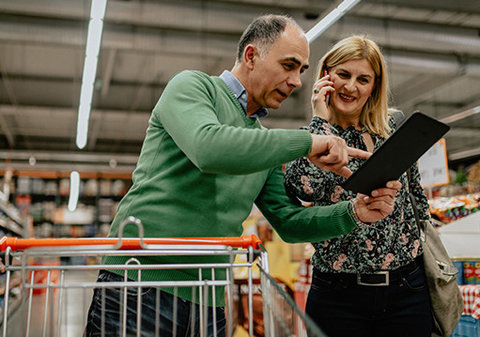 ELERA can also help retailers convert the traditional system of standing in line at checkout at the front of the store into a "walk-out" version similar to what Amazon Go sites offer. One of Toshiba's large retail customers calculates that every extra second consumers spend in line costs the chain $16 million. "If we can improve that type of bottleneck … the payback is phenomenal for these big, big retailers," says Poehler.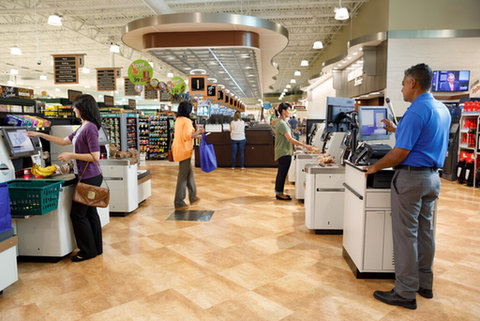 It's up to the retailer to decide where and how they're going to [do] checkout. It doesn't have to be the point of sale. Shoppers can check out on their mobile or without touching their mobile or check out in the environment where all of their items are being added and they checking out through the front end. Basically, that will transform the way the store looks like.
With COVID-19, more consumers have been using self-checkout to avoid human interaction. Some shoppers misuse and scam the system. For example, a shopper
might place a pound of filet mignon on a scale but enter the pricing code for bananas. One retailer has already used Elera to cut down on self-checkout scams. Using ELERA the retailer implemented a microservice—a camera that could detect what was on the scale—so that shoppers were charged for the correct product.
Other use cases involve things like using cameras to monitor store shelves to find inventory gaps in real time rather than just calculating when something needs a restocking based on data collected at checkout.