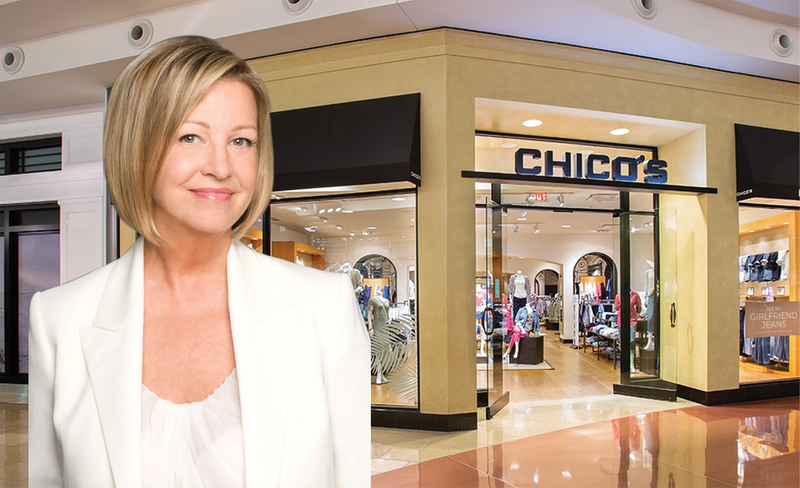 CEO and President, Chico's FAS
As CEO and President of Chico's FAS, the women speciality retailer, Bonnie Brooks oversees Chico's 1,500 retail locations across North America. Over the last one year, she has executed on a turnaround plan to sharpen the company's focus on core priorities that have stabilized the business and positioned Chico's FAS to deliver improved top- and bottom-line results.
In her past career Brooks has headed 8 different companies. With over three decades of global executive leadership experience in retail and merchandising, Brooks has led three major international department store turnarounds at Hudson's Bay Co., the Lane Crawford Joyce Group in Asia and Holt Renfrew & Co.
These turnarounds haven't been easy. Brooks had to face (and still faces) daunting challenges in an age of a declining traditional department-store segment and a wobbly economy. These successful turnarounds speak of her visionary leadership. She is always ahead of the curve and has a knack for boldly seizing opportunities that many do not have the courage to pursue, while simultaneously anticipating trends that will change the competitive landscape in the medium term.
A management graduate from Richard Ivey School of Business, University of Western Ontario, Brooks embodies so many of the leadership qualities that make her an outstanding leader within an extremely competitive industry.
"I've been lucky in my career. I've never asked for the next job, the next level. It always happened, kind of naturally. I always have a game plan in mind. I always knew where I wanted to end up. …
I only knew I could have a quest to be the best," Brooks had said in an interview with the Globe and Mail.