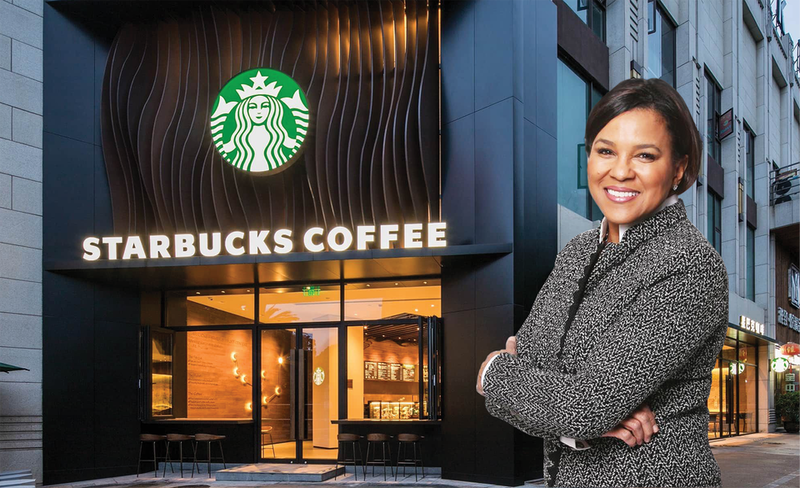 COO and Group President, Starbucks
When she stepped into the role of chief operating office at Starbucks in October 2017, Roz brought with her extensive insight on large-scale operations and supply chain logistics based on her past senior leadership positions. In addition to her valuable experience in consumer products and distribution, Roz's vast expertise in product development, product management, innovation, and international operations and distribution would help her in reviving sales at domestic Starbucks stores and roll in new initiatives.
As COO and group president for Starbucks, Roz leads the company's operating businesses across the Americas (Canada, U.S. and Latin America), and Starbucks license stores as well as the global functions of marketing, technology, supply chain, product innovation, and store development organizations. Roz was appointed to the Starbucks board of directors in March 2017 and continues to serve on the board.
Prior to joining Starbucks, Roz served as president and chief executive officer of Sam's Club, the eighth largest U.S. retailer with sales of $57 billion for fiscal year 2016. Roz joined Sam's Club, the members-only warehouse channel of Walmart Inc. in 2012 and made history by becoming the first woman and first African American to lead a Walmart division. In 2018, Fortune ranked her #33 on its list of the 50 Most Powerful Women in Business. During her time at the helm, she led the growth of Sam's Club by focusing on three core areas: growing membership; transforming merchandise; and amplifying the use of digital technology to enable a seamless shopping experience at scale which led to sequentially improved comp sales.
She joined Walmart in 2006 as regional vice president and later became president of Walmart East, where her P&L responsibility exceeded $100 billion. Prior to Walmart, she was with Kimberly-Clark Corp. for 22 years, starting as a scientist and ultimately serving as president of the Global Nonwovens Sector in 2004.
Roz earned a bachelor's degree in chemistry from Spelman College and attended Wharton's Advanced Management Program and Stanford University's Directors' College.
She is a current director of Amazon and a former director of Lockheed Martin and Molson Coors Brewing Company. She also chairs the board of trustees at Spelman College.
Roz's natural ability to connect with people, her experience of executing operational success, her insight, business acumen, and leadership expertise has seen her rise up the corporate ladder. Her advice to young women executives: "You can and should set your own limits and clearly articulate them. This takes courage, but it is also liberating and empowering, and often earns you new respect." She also says, "I want young girls to realize that the possibilities are big. They can be race car drivers. They can be astronauts. They can be CEOs."