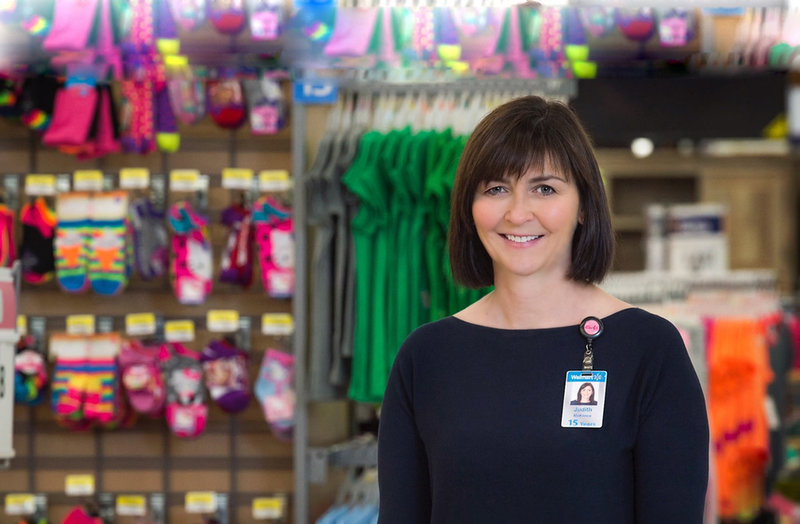 President and CEO, Walmart International
Judith McKenna is President and CEO of Walmart International, a growing segment of Walmart's overall operations that is focused on making life easier for its customers and associates. She leads more than 6,000 retail stores and 700,000 associates across 26 countries.
Prior to this role, McKenna served as executive vice president and chief operating officer for Walmart U.S. She led the company's 1.5 million associates and operations for its 4,600 U.S. stores. Her passion for teaching and training led to the development of the Walmart U.S. Academy Stores program, which trained a quarter of a million people in its first year. Under her tenure, McKenna launched Online Grocery Pickup in more than 1,100 U.S. stores and oversaw the integration of technology and processes in the business.
Previously, McKenna served as executive vice president of strategy and development for Walmart International, responsible for international strategy, real estate, mergers and acquisitions, integration and global format development.
Earlier in her Walmart career, she held the position of chief operating officer for Asda Stores Ltd—one of the largest subsidiaries of Walmart International. Her role included leadership of retail operations, logistics and eCommerce. Before being appointed COO of Asda, she served as the company's chief financial officer for more than 10 years.
A long‐time champion of diversity and inclusion, McKenna has chaired Walmart's council responsible for the company's global women's strategy. She's also a passionate advocate for lifelong learning, driving initiatives that help create the company's workforce of the future.
McKenna has been named to Fortune's 50 Most Powerful Women list every year since 2015. Judith graduated with a law degree from Hull University in England before earning her Institute of Chartered Accountants in England and Wales accounting qualification at KPMG. She was also awarded an honorary doctorate in law from Hull University.
In 2018, McKenna steered Walmart's biggest ever deal–spending $16 billion for a 81% stake in India's Flipkart. Her task on hand right now is to make it work. Her strategic vision, operational savvy and assertive international leadership style should help her make the 'risky' acquisition work. Given her resilient nature, she should be able to sail through. "One of the most important things the modern leaders need today is to have resilience, which I am glad over the years I have been able to develop. Resilience is a combination of still having the energy even if things don't look going your way or the team's way. Resilience is about always keeping the head up and pointing the way forward to people rather than looking backwards and complaining of the past," says Mckenna.
McKenna, who has been with Walmart for more than twenty years, and dawned several different roles said in an interview to the Fortune magazine, "Rather than building a straight line career, I had the opportunity to practice a number of different skills along the way. Each one has taught me something different. This perhaps helped me move on to the next role. The thing that connects my entire career is people and teams, a skill that I have learnt along the way. That's one the reasons why I have been able to switch over careers, a couple of times along the way."