How Grocery Retailers Can Strategically Invest in Tech in 2023
By Stephen Midgley
While many retailers and consumers have returned to some semblance of normalcy, many challenges exacerbated by COVID-19 are still being felt across the industry. As a result, grocers around the globe have found themselves reassessing and reinventing many aspects of their business operations.
The future of grocery retail will heavily rely on technology to increase efficiency, drive growth, and as a new generation of shoppers begins to emerge, to create a next-gen shopping experience. As many retailers execute their 2023 business strategies, they should pay close attention to three areas where investing in technology will help them set the foundation for future success. These areas include forecasting, sustainability, and commissary kitchens.
The future of grocery retail will heavily rely on technology to increase efficiency, drive growth, and create a next-gen shopping experience.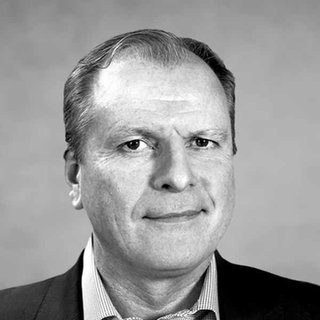 AI and ML for Forecasting and Automation
Changing consumer shopping behaviors due to inflation and rising costs have made it increasingly difficult for retailers to predict demand accurately. This phenomenon will likely continue as we are currently seeing a generational shift in consumers and are still learning their preferences. This has led to excessive shrink, and food waste. Looking ahead, investing in AI and ML-powered forecasting engines will enable grocers to forecast with 100% accuracy across their entire operations, from stores to commissaries, to determine inventory needs, resulting in fresher products and happier customers.
Reducing Food Waste with Automation
Consumers are becoming more demanding of grocery retailers to prioritize health and sustainability; it's becoming more critical for them to invest in technology to help achieve their ESG targets. According to IDC, the most widely used strategy for becoming more sustainable is reducing waste and spoilage across the supply chain. Forward thinking grocery retailers are investing in technology solutions that can help them cut down on waste by tracking dates and deploying alerts before ingredients or finished goods spoil. Overall, such solutions can help minimize waste during preparation processes and identify losses in real time to address the root cause. Tech can be a key driver in reducing food waste.
Investing in Commissary Kitchens and Centralized Production Planning
Over the course of the pandemic, grocers have seen a steady increase in the popularity of prepared foods. According to FMI, deli foodservice outperformed most grocers' other fresh departments. Pizza, for example, had a standout dollar (16.7%) and unit (20%) sales growth compared to a year ago. A survey from NielsonIQ also found five percent of consumers surveyed in May were purchasing more deli-prepared foods compared to a year ago.
Retailers should focus on implementing technology that will optimize their commissary operations to evaluate their menus, offer new items, and offset their in-store labor constraints by centralizing production. Changing-up formats and promoting meal deals for busy, budget-conscious shoppers will help build a competitive edge.
In 2023, economic headwinds will continue to test both consumers and the grocery retail industry. Retailers need to be mindful of the trends that are shaping the industry, and make informed decisions when it comes to investing in tech. The industry will continue to evolve at a rapid rate and technology will be the key contributor to the wave of transformation the grocery retail will experience in 2023 and beyond.