Grocery Delivery will keep pushing into the Mainstream
By Katherine Lehman
Director of Digital Marketing, Onfleet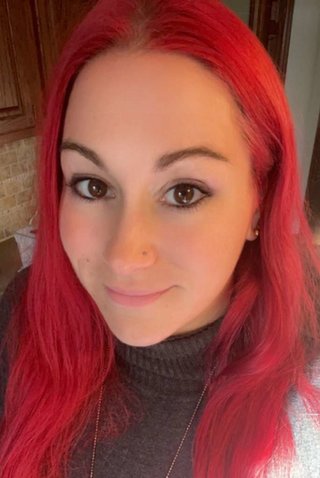 The pandemic slung open the door of widespread delivery. Grocery delivery was no exception: instead of trekking through the grocery store to grab weekly essentials and risk COVID-19 infection; customers were logging online and placing delivery orders.
Now as life has turned a corner and we've entered a new year – many things that gained traction during the pandemic years are remaining. In an online survey conducted by The Harris Poll on behalf of Onfleet, we found that nearly half (48%) of American consumers had groceries delivered during the pandemic and have continued with the habit.
With that, we predict the following for grocery delivery:
Demand for faster, more streamlined last mile grocery delivery will continue to grow as consumer expectations rise: The way consumers are shopping has shifted. Delivery, driven by consumer demand and the COVID pandemic, is increasingly becoming the critical channel for businesses, especially in the grocery, prepared meals and restaurant, alcohol, and retail categories. But just adding delivery will not be enough. Businesses that position themselves at the forefront of the online grocery shopping and delivery market will offer customers unprecedented levels of visibility into real-time delivery status, including confirmation that the delivery is scheduled, when it has left for delivery, and exactly when it arrives. These businesses will have a higher chance of gaining favor with consumers as the market continues to mature.
Grocers that embrace on-demand delivery technology for optimizing delivery and provide visibility into real-time delivery status will gain competitive advantage.
Ease of scalability will be key to grocer success with last mile delivery: Rapid growth was the hallmark of last mile delivery at the onset of the pandemic. Today, the ability to quickly scale operations efficiently will distinguish those who can deliver on consumer expectations from those who cannot. To make scaling last mile delivery operations significantly easier, grocers will need to decide whether to build delivery technology in-house, outsource delivery to a third party, or integrate delivery management software into their existing systems. Grocers that optimize delivery with scalable, on-demand delivery technology will now gain competitive advantage as consumer expectations continue to accelerate over the coming years.
Modernization of the last mile will become a reality as more grocers begin their digital transformation: More grocers are seeing the need to streamline their operations and use their customer data to grow their business. Unfortunately, last mile operations are still largely stuck on paper, spreadsheets, or legacy platforms that don't integrate with the rest of the technology stack consistently, accurately, or securely. This problem is exacerbated by the fact the last mile is the most expensive segment of the supply chain and where the customer retention stakes are the highest. Not only can last mile delivery management software streamline operations, but it can also integrate with other systems. Grocers can capture all last mile activities digitally and provide real-time, accurate data to the rest of their enterprise. In modern, hyper-competitive e-commerce, this modernization is essential.
As last mile delivery becomes essential to consumers, the cost of inaction in the grocery delivery market will be steep: With fierce competition in the last mile delivery software space, venture money pouring in, and delivery giants like Amazon and Walmart poised to take over large segments of the market share, small- and medium-sized grocers must secure a foothold in grocery delivery now, as it will only get tougher as time goes on. The cost of inaction is much more than the sales grocers miss out on — it's the market share and industry standing that will pass them by as customer habits change in the evolving grocery landscape.
In conclusion, how Americans live and shop changed dramatically with the COVID pandemic. Today we're seeing that the convenience, reliability, and flexibility of home grocery delivery are driving consumer adoption and purchasing decisions. This will and has ultimately changed the grocery industry in a way that will better serve and meet the needs of today's customers.