The Storm After the Storm:
The Year of the Regional Grocer
By Galen Walters
CEO, Stor.ai, a Relationshop company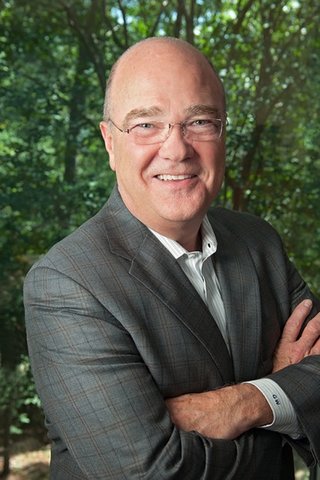 Before commenting on the 2023 state of digital grocery, I want to reflect on the events that ushered in the golden egrocery era we are in today. First, while grocers have been selling online since 2008, the grocery industry was put on notice in 2017 when Amazon acquired Whole Foods. Shortly after, Whole Foods dropped Instacart as a grocery partner, signaling Amazon's intention to double down on the grocery space. Second, Instacart's growth, fueled by its marketplace popularity and normalization of grocery shopping through a mobile app, as well as its utilization of the gig labor market, furthered the penetration of e-commerce. Instacart was and has been a stopgap for the many grocers who do not have the in-house technical chops or staffing to launch and maintain a digital storefront.
Then the world experienced Covid-19 and the ensuing lockdowns. Instacart's marketplace approach, along with retailer adoption of curbside pickup solutions, aided millions of customers who literally had no other choice but to shop online. Habits were formed, and many have never gone back to their old in-store shopping behaviors.
To compete effectively with WIKA (Walmart, Instacart, Kroger, and Amazon), Regional and independent grocers need to look beyond disparate technical solutions and invest in a fully integrated e-commerce solution.
This brings us to the third major event of where we are: the cessation of Covid protocols and the return to a more normal world order. As the pandemic chaos fades in our rearview mirrors, retailers take a deep and long-needed breather to recalibrate and consider their future strategy and prospects. And consumers were also finally breathing again, then inflation took a bite out of their budgets in an impactful way. When we thought "normal" would resurface, we had a "new normal".
From the many sales and grocer client calls that we have participated in of late, our reflections and insights for 2023 are as follows:
Regional and independent grocers have realized that to compete effectively with WIKA, our acronym for Walmart, Instacart, Kroger, and Amazon, they can no longer cobble together disparate technical solutions. Historically, grocers have leveraged one provider for an e-commerce storefront, another program for their loyalty program, and a third for powering promotional activity. While this approach may have worked well enough in the past, the bar is much higher today, and the piecing together of disparate systems ends up hurting performance and profitability due to the heavy development costs and time (!) of multiple, significant integrations. These disparate systems also make it more difficult to realize the full benefits of first-party data collection and personalization.


Consumers today demand a smooth and unified grocery shopping experience, both in-store and online. Regional grocers must develop omnichannel capabilities to quickly respond to competition, let's say when Amazon Prime customers are getting promotional offers from Whole Foods. Grocers also need a smart mobile app that offers curbside pickup and delivery services, similar to what Walmart and Kroger offer.


Retailers are beginning to grasp that outsourcing their digital transformation initiatives to a third-party marketplace like Instacart is the short and long road to not owning their customers and data. Ultimately, by foisting their e-commerce business onto a marketplace, regional grocers are at a steep disadvantage as the platforms continue to disintermediate their customers from their supermarket brand. A retailer's most valuable asset is first-party customer data.


Mobile is leading the way, with research showing that over 70% of customers use their phones while shopping. Bringing mobile online ordering, order ahead, scan-n-go, and full commerce as a unified solution in the app, places mobile technology front and center and a top priority for all retailers in the immediate future.
To summarize what we foresee as the 2023 state of grocery, regional grocers continue to wean themselves off the convenience of marketplace solutions while simultaneously investing in a fully integrated e-commerce solution/partner. By doing this, grocers can protect their brands, enhance customer loyalty and grow their business.
This is good news for grocery shoppers, as the bar will continue to be raised in 2023.