2020 initiated mass adoption of digital grocery. 2021 saw a third-party marketplace boom. 2022 marked the early maturation of grocers' own digital capabilities. As we move through 2023, this maturation trend will further develop as grocers embrace a more omnichannel approach, double down on customer experience, and invest in the technologies they need for efficient fulfillment and profitability. Specifically, those goals are being expressed by grocers as follows:


In 2023, we will see grocers embrace a more omnichannel approach, double down on customer experience, and invest in the technologies they need for efficient fulfillment and profitability.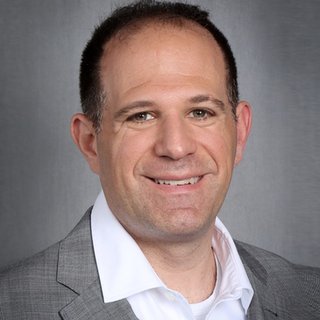 Focus on Omnichannel: The continued growth of digital channels post-covid caused grocers to think more holistically about their customers. They recognize that an in-store visit often begins online and customers are increasingly using mobile devices to support their in-store shopping. It's no longer sufficient to view digital as a separate function within the grocery organization. Grocers are becoming more sophisticated in evaluating the impact of the online channel on their overall business.


Customer Experience: Growth and maturation of digital grocery has revealed new insights on what customers really want. Shoppers are demanding few or no substitutions and prefer well-orchestrated pick-up over home delivery. They respond to intelligent AI-driven recommendations, saved shopping lists and targeted ads that make their shopping journey easier and more personal. These expectations appear to be driving shoppers from using third-party marketplace providers back to grocers' own websites. According to Grocery Doppio, 10% of the digital grocery business shifted in 2022 from third-party providers to grocers' own digital platforms while online sales hit 14.4% of total grocery sales.


Fulfillment Efficiency: Fulfillment efficiency remains the #1 driver of online profitability for grocers of all sizes. Item inventory availability, substitution intelligence, and picker efficiency are focal points for providing a better experience for customers and a profitable business for grocery retailers. In particular, this will be geared around pick-up orders, which have surpassed delivery orders in popularity, and will continue to grow, as shoppers look to economize by avoiding delivery fees. This is encouraging grocers to use internal labor, rather than gig workers, to pick and deliver orders.


Investment in Technology: For grocers' own online channels to remain viable for the future, they understand that they must invest in modern e-commerce platforms built with microservices and public APIs. These modern platforms are agile enough to adopt new capabilities and changes in direction without impeding a retailer's entire online infrastructure. Unlike the monolithic systems of old, these platforms are also designed to easily integrate with other enterprise systems, giving retailers a path to broader enterprise BI and analytics.


Profitability Imperative: Last, but certainly not least, 2023 will see grocers emphasize the profitability of their digital channels like never before, using all of the aspects of maturation stated above. The industry has suffered annual losses of approximately $300 million on online orders. Through tactics like improved inventory visibility, efficient fulfillment, media monetization and better digital marketing of house brands, grocers will close the profitability gap. Grocers are expected to face strong economic headwinds in 2023 due to inflation. The grocers who understand these trends in digital grocery and make the appropriate shifts in their strategies will thrive in 2023 and beyond.