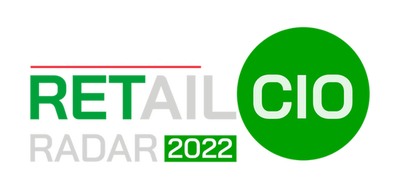 The Innovative & Transformative Leaders Every Retailer Needs to Know


Analyse2's solutions empower companies to grow their revenue profitably, develop product categories according to shopper demand, outperform competition with better assortments, and run more effective promotions and successful product launches. A² Category & Shopper Insight Platform offers collaborative category development and demand-driven assortment planning for retailers. A² Assortment Planning helps retailers manage macro-level product mix, create category assortment strategies and plan item-level assortments accordingly.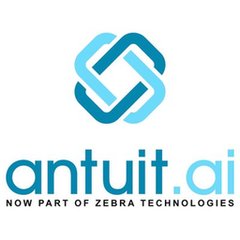 Antuit.ai, now part of Zebra Technologies, is the global leader in AI-powered SaaS for accurate Demand Sensing and advanced Omnichannel Merchandising solutions. Antuit.ai is pushing the boundaries of transformational change in retail with their innovative technologies that enable retailers to make faster, smarter, and more profitable business decisions. The most respected Fortune 1000 retailers and brands have chosen antuit.ai to provide hyper localized demand sensing that is the foundation for omnichannel-aware precision in their demand forecasting, planning and merchandising solutions, including assortment and size optimization; forecasting, allocation and replenishment; and lifecycle pricing. Antuit.ai helps their clients influence and predict consumer demand to provide accurate, reliable information to improve execution from supply chain to merchandising to marketing—all within a single, AI-driven platform. Real, quantifiable results is what sets antuit.ai apart from the competition.
For over forty years, Aptos customer engagement and merchandise lifecycle solutions have helped retail brands thrive amongst constantly evolving customer expectations and market conditions. Aptos' merchandise lifecycle solutions help retailers in 65 countries on six continents plan, forecast, and develop localized omnichannel assortments that bring their unique brand vision to life. Aptos' customer engagement and order management solutions ensure you exceed every customer's expectations for choice, flexibility, and speed in every channel throughout every shopping journey. More than 1,000 retail brands rely on Aptos' solutions to deliver every shopper a personalized, empowered, and seamless experience.

Blue Yonder is the world leader in digital supply chain and omni-channel commerce fulfillment. Blue Yonder's intelligent, end-to-end platform enables retailers, manufacturers and logistics providers to seamlessly predict, pivot and fulfill customer demand. With Blue Yonder, retailers can make more automated, profitable business decisions that deliver greater growth and re-imagined customer experiences. Blue Yonder's Luminate™ Commerce solutions portfolio delivers superior and unified e-commerce experiences through a reimagined customer-centric supply chain. The portfolio combines predictive and intelligent order management with end-to-end supply chain planning, forecasting and fulfillment solutions that deliver down to the last mile to power dynamic commerce. Through a predictive, unified platform, Luminate Commerce delivers personalized fulfillment by better positioning inventory in real-time and making smarter, autonomous decisions about how to fulfill an order, so it becomes the single source of truth for inventory availability and fulfillment offerings.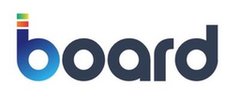 Board International is a leading software vendor in the fields of Planning, Predictive Analytics, and Business Intelligence. Board's solutions enable people to have a transformative impact on their business, helping them to intuitively explore and leverage their data in a flexible, all-in-one Decision-Making Platform. Combining retail business analytics, retail reporting software, retail forecasting software, and retail planning capabilities in one solution, Board enables retailers to harness their data to make fast, informed decisions and effectively link strategy with execution. Board's decision-making platform empowers retailers with an end-to-end approach to planning, covering merchandising, assortment, and allocation and replenishment. Retailers can benefit from detailed analytics on their customers, model the impact of strategic decisions before they're made, and enable better collaboration in business planning with a completely unified approach. Board customers in the retail industry include H&M, PUMA, M&S, KFC, Hooters and MaxMara Group.

Cognizant is one of the world's leading full‐service, digital partners for more than 200 retail and CPG brands across 30 countries. Cognizant delivers redefined shopping experience and sustainable innovation by offering a portfolio of digital capabilities across the consumer industry value chain such as, Merch Insight (a proven Merchandising solution for channel-free experience), Propel Commerce (for commerce optimization in a post-pandemic context), Intellipeak (to manage the peak shopping season), ONERetail (an information ecosystem for connected retail organizations), Smart and Safe Stores (to enable customer and employee safety in a post-pandemic context) and OneOMS (a cloud-based order management system built with IBM Sterling Order Management). For instance, Cognizant Softvision's 20+ year partnership with a large retailer has facilitated the rapid deployment of the latest technologies through projects that drive the digital evolution of building modern mobile applications. This includes associate-facing mobile applications providing visibility to customer accounts and mobile POS capabilities.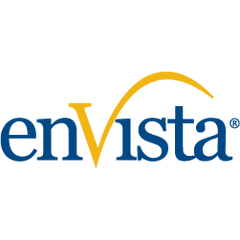 As a leading, global software, consulting, managed services and automation firm, enVista helps leading manufacturers, distributors, 3PLs/LSPs, and omnichannel retailers enable enterprise commerce. enVista's capabilities and solutions span the entire end-to-end supply chain to drive efficiencies and savings and unify commerce to drive sales revenue. enVista's proprietary Unified Commerce Platform powers omnichannel transformation, enabling buy, fulfill and return from anywhere capabilities for the optimal customer experience. enVista's Unified Commerce Platform is functionally rich, uniquely built from the ground up as micro-services architecture on a multi-enterprise integration framework and a single data model, in order to rapidly integrate and enable customer-centric, unified commerce in months or weeks, versus years. The Unified Commerce Platform is comprised of several enabling software solutions that all coexist for a streamlined experience across the order lifecycle, including enVista's proprietary order management system, store fulfillment, dropship, point of sale, and product information management (PIM).
Epicor for Retail point of sale and retail management solutions, Eagle, Propello, and Decor Fusion, are made with retailers, for retailers, designed with 50 years of know-how. As the most experienced retail software provider, we're a dedicated partner offering the capabilities retailers need to streamline their business and focus on creating the customer connections that set them apart. Accelerate growth and profitability with future-ready technology that expands reach while protecting day-to-day business from disruption. Epicor for Retail strengthens service excellence across multiple touch points and drive customer loyalty, empowering retailers to devote more time to doing business better.
First Insight is one of the world's leading Experience Management (XM) platforms that empowers companies to significantly incorporate the Voice of the Customer into the design, pricing, planning and marketing of products and service offerings. Through the use of online consumer management tools, the First Insight platform gathers real-time consumer data and applies predictive analytic models to create actionable insights to power decisions which drive measurable value. Customers include some of the world's leading vertically integrated brands, sporting goods companies, department stores, consumer products companies, mass merchant retailers and wholesalers.
HIVERY is a pioneer of hyper-local retailing and offers retail AI-driven strategy assortment simulation & optimization solutions to a growing number of CPG companies and retailers in North America. HIVERY Curate is one of HIVERY's most advanced AI solutions. It provides store level assortment simulation and optimization, enabling retailers to create rapid, straightforward options for complex situations. It is prescriptive and conversational in nature, requiring little domain expertise to use, augmenting users' ability by navigating the assortment optimization cycles rapidly. This is significantly faster than traditional methods.

Hypersonix is an enterprise AI decisioning platform for commerce that enables companies to drive profitable revenue growth. Acting as the central nervous system that connects to core systems of business, Hypersonix stitches together first and third-party data into a unified business and data layer, delivering actionable insights and recommendations. Hypersonix users take advantage of instantaneous changes in customer demand, supply chain fluctuations, inventory surpluses and shortfalls to forecast and adjust pricing, optimize inventory and monitor supply chains. Industries across Retail, CPG, eCommerce, Grocery, Hospitality and Restaurants have successfully driven profitable revenue growth with Hypersonix. Its marquee customers include Amazon, Smart & Final and Bashas'. Gartner named Hypersonix a "cool vendor" and made noteworthy mentions in the Hype Cycle reports for Digital Commerce and Retail Technologies and the Market Guide for Augmented Analytics Tools. The company was founded in 2018 in Palo Alto, CA by a team of former executives from SAP, PayPal and IBM.
IBM is the global leader in business transformation through an open hybrid cloud platform and AI, serving clients in more than 170 countries around the world. IBM helps clients in the Retail and Consumer Packaged Goods industries capitalize on insights from their data, enable employees to work smarter, collaborate across the ecosystem, reduce costs and gain a competitive edge. Consumer clients rely on IBM's hybrid cloud platform and Red Hat OpenShift to affect their digital transformations quickly, efficiently and securely. IBM's breakthrough innovations in AI, blockchain, edge computing, and sustainability solutions deliver open and flexible options to its clients. All of this is backed by IBM's legendary commitment to trust, transparency, responsibility, inclusivity and service.
Island Pacific, a division of 3Q Holdings Limited, has over 40 years of experience providing software solutions to many of the world's most well-known global multichannel retailers. Island Pacific SmartSuite is available as a comprehensive, integrated system, or as feature-rich, stand-alone modules. From the creation of initial plans, inventory management, price management, purchase order management, allocation and replenishment, unified commerce, POS, business intelligence and machine learning. All modules interact seamlessly, ensuring data integrity and a single view of information driving business growth and consistent return on investment across all channels whether it be bricks and mortar, e-commerce, or B2B.
Mi9 Retail enables the world's leading retailers to optimize their omni-channel retail operations in-store, online, and on any device. Mi9 Retail's corporate retail systems facilitate better merchandise management centrally and in-store. Its point-of-purchase systems increase revenue and customer engagement; and its analytics tools speed time to insight. Mi9 cloud-based solutions are scalable, reliable and secure. Mi9 Retail is committed to helping retailers on their paths to success, so they can maximize revenue, increase margins and reduce costs.
Nedap is the global leader in RFID-based retail solutions with over 10,000 stores connected to its iD Cloud platform. Nedap helps retailers achieve perfect inventory visibility, with zero waste and no losses. iD Cloud simplifies the multi-store retail and supply chain management using RFID and gives retailers real-time item-level insights into their stock levels and the exact location of each item. Using these real-time insights, retailers can be more agile, offer customers a better omnichannel shopping experience, and increase sales.
Nextail is a smart platform for retail merchandising. Developed by retail experts, it delivers agile data-driven decisions to meet increasing consumer demands. Using Nextail's AI and advanced analytics, global retailers like Versace, River Island and Pepe Jeans are automating dynamic buying and merchandising. Within weeks, sales and margins increase while stock levels are reduced. With Nextail, retailers transform their inventory management processes and operations in the face of market variability, proliferation of channels, and a lack of historical data.
Oracle solutions bring retailers closer to their customers and help them quickly adapt to changing market needs. With a complete set of business applications, cloud services, and hardware supporting everything from the customer touchpoints to the back office operations with seamless data insights, retailers can gain deeper insight into customer needs, tailor product assortments, and align financial plans to meet customer expectations. With a modular architecture, retailers can decide where to start and deploy the technology to meet their highest-priority business needs.

Retalon is an award-winning analytics and AI platform that helps some of North America's largest and most complex retailers (including GameStop, Columbia Sportswear, and Follett) optimize and automate their Planning, Inventory, Fulfillment and Pricing. Unlike competing analytics providers, Retalon's AI is built using retail's most accurate demand forecasting engine. Retalon's demand forecast automatically accounts for dozens of complex factors (including seasonality, price elasticity, product cannibalization, etc.) to accurately predict the demand of every SKU, at every price, at every location, and at every timeframe. In combination with retail-specific AI, this forecast is used to automatically generate profitable recommendations across planning, inventory, fulfillment, and pricing. This has allowed its clients to Reduce inventories by 30%, Raise in-stock percentage to 99% and Increase sales by 12 - 15%. Retalon's solutions are compatible with every ERP on the market (including homegrown solutions), and can be rapidly deployed on Microsoft Dynamics 365 using Retalon's QuickConnect app.
From "source to shopper", SAP works with leading retailers and brands to deliver solutions that enhance and optimize existing processes and enable dramatic business transformations. Whether you're a $10M retailer with great ambitions, or a multi-billion-dollar retailer or brand, SAP has cloud, on premise, and hybrid solutions that deliver immediate and long-term value. SAP has been serving the retail industry for decades, driving innovation and helping retailers and brands create distinct and scalable engagements with its customers. Together with its partners, SAP is committed to delivering the value and performance retailers need – today and tomorrow.
As the proven leader in advanced analytics, SAS bridges both merchandising and marketing data and processes across the entire retail enterprise. With AI capabilities embedded in its software – from the powerful SAS® Platform to its merchandising and customer intelligence solutions – delivers innovative omnichannel analytic capabilities that allow retailers to better manage inventory and drive profitability. That's why 921 retailers worldwide, including 66 percent of retail companies on the Fortune 500, rely on SAS to stay competitive.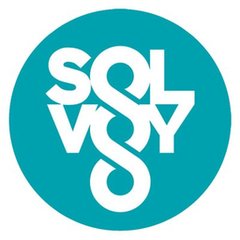 Solvoyo offers a cloud-based end-to-end supply chain planning and analytics platform with machine learning technology. The platform helps convert complex supply chain decisions into simple ones and make them autonomous. It also helps transform internal and external data into diagnostic insights and prescriptive actions. Retailers use the Solvoyo Retail Planning and Analytics Platform to support different types of planning decisions, including medium-term planning, category management, pricing, inventory optimization, workforce planning, and omnichannel fulfillment. Within the same platform, retailers can run strategic plans such as network design scenarios and perform what-if analysis getting answers to business questions in greater detail and faster speed. Leveraging the end-to-end planning and analytics capabilities of the Solvoyo Platform, its retail clients have seen dramatic improvements in the agility and bottom-line results of their operations. Solvoyo's retail clients include The Home Depot, A101- World's 5th Fastest-Growing Retailer, Defacto & Penti - Multinational Apparel Retailers, HepsiBurada- E-commerce Retailer, Gorillas- Fast Growing Q-Commerce Unicorn, and Istegelsin-Grocery Q-Commerce Startup.

Symphony RetailAI is a leading global provider of role-specific, AI-powered revenue growth management solutions and customer-centric insights for retailers and CPG manufacturers across the entire value chain. Its proven, industry-leading, AI-enabled software, coupled with the industry's only conversational natural-language AI interface, CINDE, provides key users with proven prescriptive and preemptive recommendations that make it easy to identify end-to-end growth opportunities, activate plans and realize measurable profit and revenue growth. Symphony RetailAI's solutions are specific to key decision-maker roles focused on profitable growth across the retail value chain from source to consumer. With a strong global partner ecosystem, the company serves more than 1,200 organizations worldwide – including 15 of the top 25 global grocery retailers, 25 of the top 25 global CPG manufacturers, thousands of retail brands, and hundreds of national and regional chains – all through the Microsoft Azure Cloud.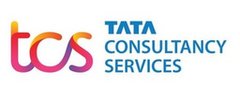 TCS Retail is a purpose-led transformation partner to many of the world's top retailers. It is solving retailers toughest business challenges with its unique business value driven engagement model that harnesses its deep consulting and technology expertise and TCS Algo Retail™ - patented framework for making businesses intelligent, resilient, and agile. Its award-winning AI-powered products, platforms, and solutions are helping retailers drive delightful experiences, hyperscale operations profitably, participate in digital ecosystems, and meet net zero commitments. They include TCS Optumera™ - Retail Optimization suite, TCS OmniStore™ - Future Commerce platform, TCS Optunique™ - Enterprise Personalization suite, Cognitive Supply Chain, Future Stores, and Future Fashion. Strategic investments in co-innovation ecosystems; partnerships with enterprise and technology solutions providers; and research in advanced technologies like quantum computing and robotics, are accelerating transformation journeys. TCS's vibrant, diverse global workforce is in it for good, translating customers aspirations into reality by building on belief.

Zebra Technologies empowers the front line in retail/ecommerce, manufacturing, transportation and logistics and other industries to achieve a performance edge by delivering industry-tailored, end-to-end solutions that enable every asset and worker to be visible, connected and fully optimized. Its market-leading solutions elevate the shopping experience, track and manage inventory as well as improve supply chain efficiency. Zebra retail solutions provide a digital backbone that unifies teams, informs priorities and drives results – enabling retailers to scale and energize their customer experience strategy by empowering associates with technology and shifting their focus towards more meaningful shopper engagement. By revealing timely insights and connecting workflows to act now and stay ahead of what's next, Zebra's solutions empower efficient staff execution to successfully manage inventory, deliver flawless fulfillment and minimize cost and loss. Zebra's retail solutions also power inventory visibility, creating human/sensor collaboration to increase efficiencies and productivity for accurate stock and order fulfillment.
4R is an Intelligent Inventory Optimization solutions provider where artificial intelligence and human intelligence work in parallel to enable businesses to take control of demand streams and more accurately drive downstream processes, make better decisions, mitigate risks and increase efficiencies and profitability. 4R's innovative SaaS solutions are dedicated to helping retailers improve strategic decisions across the entire product lifecycle, including: Demand Planning, Omni-Channel Replenishment, Assortment Optimization, Product Markdown Strategies ans Seasonal Allocation Planning.