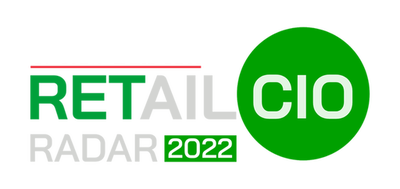 The Innovative & Transformative Leaders Every Retailer Needs to Know

Beekeeper's platform enables efficient communication and collaboration for leaders in frontline industries through a scalable, central "digital highway" that can extend across the enterprise. Beekeeper offers retailers a mobile platform, which is the single point of contact for frontline workforce. With all communications and tools in one place, teams can improve business agility, productivity, and safety. Teams can resolve issues faster and manage non-routine work more efficiently, thanks to an intuitive employee experience and seamless integrations. Beekeeper is currently connecting millions of global users across companies like Panera Bread and Mandarin Oriental.

Bigtincan is helping the world's leading brands facilitate the buying experience of the future. Leading global retailers leverage Bigtincan's retail technology to: reimagine their associate training, up-level in-store operations, and transform their buyers' shopping experiences. Bigitincan's mobile-first platform enables retailers to deliver interactive learning (on the floor) and foster collaboration using built-in coaching, gamification, and other modern learning approaches. They can also oversee the employee and customer experience, making sure stores are operating according to plan (and that they have all the resources they need) with tasks, surveys, and image sharing. The platform enables customer-facing teams to deliver a consistent, world-class buying experience for their customers. Brigtincan's solution helps retailers empower their store managers with one-stop access to success metrics from a custom dashboard, tie store performance to content and training and track content views, task compliance, training progress, and assignment completion by staff across all stores. Finally, they can tie this to success metrics to understand what's working.
Legion is redefining how companies manage and empower their hourly workforces. The company's AI-powered workforce management platform -- Legion WFM helps optimizes efficiency while increasing employee engagement. Retailers use Legion WFM to reduce costs, compliance risks and labor inefficiencies, and boost employee engagement. The Legion WFM platform has been proven to deliver 13x ROI through schedule optimization, reduced attrition, increased productivity, and increased operational efficiency. Legion delivers cutting-edge technology in an easy-to-use platform and mobile app that employees love.
Limeade is an immersive employee well-being company that creates healthy employee experiences. Today, millions of users in over 100 countries use Limeade solutions to navigate the future of work. By putting well-being at the heart of the employee experience, Limeade reduces burnout and turnover while increasing well-being and engagement — ultimately elevating business performance. Retailers seeking to transform their employees' experiences leverage Limeade platform for improving employee well-being, engagement and sense of inclusion to reducing unwanted turnover and burnout.
Logile is the leading retail store planning, workforce management and execution provider. Logile's proven AI, machine-learning technology and retail industrial engineering help accelerate ROI and operational excellence with improved performance and empowered employees. Retailers worldwide rely on Logile's intelligent, fully mobile solutions to boost profitability and competitive edge by delivering the best service at the optimal cost. From labor standards development and modeling, to forecasting, storewide scheduling and time and attendance, to task management, food safety and employee self-service—Logile transforms retail operations.
Movista Inc. is a Software as a Service (SaaS) company, created by a team of retail veterans, managers, merchants and innovators – supported by a team of critical thinkers and problem solvers. Movista's platform helps improve retail execution. Movista is the most robust, mobile-forward retail execution and workforce management platform. Behind the simple end-user experience is a robust workforce management platform that encompasses scheduling, tasking, project management, file sharing, training, ordering, returns, routing, time keeping, expenses, mileage and much more. Retailers get an unprecedented visibility and accountability which ensures ALL locations are merchandised exactly the way they should be…and on time. The end result is a superior experience for the customer and dramatic increases to the bottom line.
Quinyx is a leading AI-powered workforce management software that makes the complex tasks of scheduling, time reporting, communicating, budgeting, and forecasting deskless workers simple. Quinyx helps companies around the world reduce labor costs, remain compliant, and improve workforce efficiency - all the while boosting their bottom line, employee satisfaction, and retention. Quinyx provides solutions that save time and money to some of the world's biggest companies like McDonald's, Sysco, Hilton, Virgin Atlantic, DHL, Maersk.
SellPro maximizes the effectiveness of the number one advantage brick-and-mortar retailers have - the retail store associates. SellPro is a mobile-first platform that empowers brands and retailers to engage sales associates and field reps on-the-go via self-paced incentivized learning, polling, events and more. At retail, more than 70% of consumer purchase decisions of non-commodity products are heavily influenced by sales associate recommendations. Consumers who interact with well-prepared sales associates buy more products at a higher average selling price and have higher revisit frequency. SellPro's SaaS platform helps all constituents of the retail value chain drive expertise, preference, and, most of all, sales.
ServiceNow (NYSE: NOW) is making the world of work, work better for people. ServiceNow's cloud‑based platform and solutions deliver digital workflows that create great experiences and unlock productivity for employees and the enterprise. ServiceNow's platform helps retailers to adapt quickly to changing customer needs and expectations, build more connected, efficient operations, empower employees and protect customer data. ServiceNow helps retailers bolster brand loyalty, kick-start innovation, and minimize risks to gain a competitive edge. ServiceNow brings retailer's digital transformation vision to life, enabling nextlevel customer experiences with a more empowered and efficient workforce.
With Work Force Management as the foundation, StoreForce brings together multiple point solutions into a single solution to schedule staff, drive performance, and arm associates with the tools they need to deliver brand messaging to their customer. From best-in-class communication and tasking tools, to employee engagement tools that promote flexibility, retention and fun, to omnichannel tools that help associates address the impact of digital transactions in the physical store, StoreForce strives to constantly reinvent tools that help its clients address the most pressing issues in Specialty Retail today. With installations in over 50 countries, StoreForce partners with world-renowned Retailers such as Vans, Crate & Barrel, Tory Burch, Build-A-Bear Workshops, Fabletics, ASICS, Journeys, Kate Spade, The North Face, Lids, LUSH, Soft Surroundings, and many more.
WorkJam's digital workplace provides retailers with the tools they need to meet the demands of today's workforce and customers through greater employee engagement. WorkJam's Frontline Digital Workplace enables operational efficiencies, fosters collaboration, and drives engagement and higher retention by equipping frontline workers and headquarters staff with a state-of-the-art solution to manage scheduling, training, task workflows, and real-time communications — all through a single platform. The WorkJam mobile and web platform helps retailers improve retention rates, align employees with business goals, reduce operational costs, and drive customer experience to new heights. WorkJam allows employees to manage their work life with intuitive resources like schedule management, task management, messaging, development, and training. In addition, the platform enables employers to develop, empower, and engage their frontlines and extends existing workforce management systems (WFM).
YOOBIC is an all-in-one digital workplace for frontline teams. YOOBIC enables all types of retailers to streamline their operational processes, from store visits to promo execution, while engaging & efficiently training their frontline teams to empower every store (franchisees, affiliates, members and more) to deliver a consistent customer experience. 200+ global brands including Boots, Burgerfi, Lancome, Lacoste, Logitech, Peloton, Puma, Vans and Sanofi trust YOOBIC solutions to improve operational consistency and agility, get real-time visibility into multi-location business execution, and improve their customer experience.
Zipline is a provider of execution solutions for brands with field locations. Zipline helps brands streamline and coordinate communications with the field in a way that makes store teams happier and more productive, ultimately improving sales and customer experience. Brands that use Zipline experience a 130% increase in sales execution and millions of dollars in labor savings annually. Today, more than 55 brands like Rite Aid, Sephora, Gap Inc. and AEO Inc. depend on Zipline to align and empower their field teams worldwide.