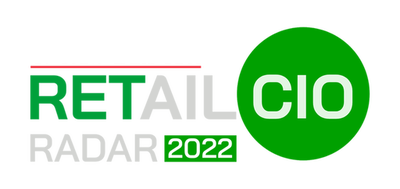 The Innovative & Transformative Leaders Every Retailer Needs to Know


For over 20 years, AutoStore has pioneered cube storage automation. It provides some of the world's biggest brands in industries such as beauty, fashion, grocery, and healthcare, with a system to support customer-winning logistics. This automated storage and retrieval system offers the densest storage solution per square foot and the speed for flawless order fulfillment. With more than 650+ installations in 40 countries, AutoStore provides customers, including Fortune 500 retailers, with sustainably designed, innovative technology that has modernized the outdated retail supply chain. AutoStore provides the market's most flexible automated warehouse solution. The system combines the highest storage density of any order-fulfillment solution, with high throughput capability, making it perfect for order fulfillment from large-scale warehouses to space-limited urban stores. The systems are modular; customers can use them like building blocks, shaping, and forming until a system is configured to adapt to a new or existing warehouse.
A leader in grocery automation and micro fulfillment systems, Alert Innovation's Alphabot® Automated Storage and Retrieval System and Automated Each-Picking System is creating a new kind of automated supermarket called Novastore™. Alphabot® powers automated store picking systems, dark stores, or "hub and spoke" distribution model. Alphabot will also automate micro-fulfillment center replenishment at less-than-full-case levels, dramatically increasing the number of SKUs each location can support. Alphabot's omnidirectional, mobile robot-based approach delivers measurable advantages over traditional fixed automation solutions, such as 1D and 2D shuttles, as well as cubed ASRS systems that place all bot traffic on a single level.
Attabotics is the world's first 3D robotics supply chain system for modern commerce. Inspired by the framework of ant colonies, Attabotics replaces the rows and aisles of traditional fulfillment centers with a patented storage structure and robotics shuttles that utilize both horizontal and vertical space, reducing a company's warehouse needs by 85%. By empowering retailers to place fulfillment centers near high-density urban areas, Attabotics helps create jobs and decrease carbon emissions by closing the last-mile delivery gap. Attabotics has been adopted by major brands including luxury department store Nordstrom, and other retailers across apparel, food & beverage, and home goods. Attabotics is based in Calgary, Alberta, Canada, with fulfillment centers across the United States and Canada.
Berkshire Grey (Nasdaq: BGRY) helps customers radically change the essential way they do business by delivering game-changing technology that combines AI and robotics to automate fulfillment, supply chain, and logistics operations. Berkshire Grey solutions are a fundamental engine of change that transform pick, pack, move, store, organize, and sort operations to deliver competitive advantage for enterprises serving today's connected consumers. Berkshire Grey customers include Global 100 retailers and logistics service providers.
Dematic designs, builds and supports intelligent, automated solutions for manufacturing, warehouse and distribution environments for customers that are powering the future of commerce. The Dematic Micro-Fulfillment solution is a powerful combination of intelligent automation hardware and proprietary software specifically designed to help retailers across industries address increased consumer demand for rapid online order fulfillment. Dematic solutions take automated order fulfillment to higher levels of efficiency. Retailers can optimize their general merchandising retail performance and streamline order fulfillment processes. Dematic software delivers intelligent adaptability by connecting warehouse operations, maintenance, and analytics into one comprehensive ecosystem.
Geek+ is a global technology company leading the intelligent logistics revolution. Geek+ applies advanced robotics and AI technologies to realize flexible, reliable, and highly efficient warehouse and supply chain management solutions. Geek+ counts 300 global customers and more than 20,000 robots sold worldwide. With large volume and diversity of product categories, the retail business using traditional logistics system can no longer meet the high customer expectations. Geek+ provides an integrated solution based on products, scenarios, and business models, and improve efficiency and storage capacity, enhancing competitive advantages for clients.
GreyOrange automates warehouse fulfillment through the combination of AI-Software and autonomous mobile robots to deliver high yield fulfillment. The GreyOrange Fulfillment Operating System is the only fully integrated software and robots solution that uses advanced fulfillment science to instantaneously evaluate order data and compose the best decisions in real time to efficiently orchestrate people, processes and robots. The result is a fast, agile and precisely tuned operation equipped to perpetually meet the what-when-where expectations of today's retail consumer. GreyOrange store ready replenishment gives retailers critical advantage in the fiercely competitive retail marketplace to improve employee efficiency and reduce cost of store operations.
Locus Robotics' revolutionary, multi-bot solution incorporates powerful and intelligent autonomous mobile robots that operate collaboratively with human workers to dramatically improve piece-handling productivity 2 – 3x, with less labor compared to traditional piece handling systems. This award-winning solution helps retailers, 3PLs, and specialty warehouses efficiently meet and exceed the increasingly complex and demanding requirements of fulfillment environments, easily integrating into existing warehouse infrastructures without disrupting workflows, instantly transforming productivity without transforming the warehouse.
Symbotic is a robotics and automation company focused on reimagining the traditional consumer goods supply chain. The company has spent more than a decade perfecting its warehouse automation systems to disrupt the supply chain of goods between manufacturers and consumers. Symbotic's unique platform, with more than 250 issued patents, is an end-to-end system that reimagines every aspect of the warehouse and is fueled by a unique combination of proprietary software and a fleet of fully autonomous robots. The system enhances storage density, increases available SKUs, reduces product damage and improves throughput and speed to customers. Symbotic is rapidly growing with a pipeline to build its transformative systems for Fortune 100 retailers and wholesalers in new and existing warehouses throughout the United States and Canada.
Tompkins Robotics is a global leader focused on the robotic automation of distribution and fulfillment operations. The company's primary system, tSort, consists of autonomous mobile robots that sort a wide range of items and parcels to consolidation points for order fulfillment, store replenishment, returns, parcel distribution – virtually any process in the supply chain. The company also offers other proprietary solutions such as the xChange, tSort3D, and xPress. xChange is a robotic sortation order removal and replacement system for orders and shipping systems. tSort3D is a new, very dense sortation system ideal for ecommerce and provides as much as 10 times the sort destinations and volume compared to competing solutions. xPress is an overhead robotic transport system that can be used in retail to DC environments.
In July 2021, Zebra Technologies (NASDAQ: ZBRA) acquired Fetch Robotics, a pioneer in on-demand automation Zebra Technologies, further extending its position as a leader in automating and digitizing critical workflows in warehouses, distribution and fulfillment centers as order volumes increase, labor pools get more competitive and customer expectations continue to rise. By combining autonomous mobile robotics with the power of the cloud, the FetchCore™ Cloud Robotics Platform provides on-demand automation solutions for material handling and inventory management, with the power to find, track, and move almost anything in any facility. The fulfillment solution consists of three new autonomous mobile robots (AMRs) – FlexShelf, FlexShelf Guide, and RollerTop Guide – and a new FetchCore fulfillment software package for order or batch picking.