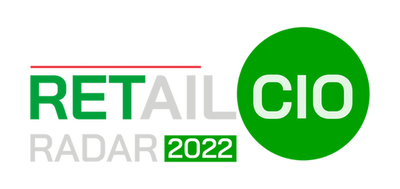 The Innovative & Transformative Leaders Every Retailer Needs to Know

aifora is a leading provider of intelligent pricing software. It enables retailers and brands to optimize their prices and inventories across all channels and to automate the underlying processes. Through the use of artificial intelligence, data is processed on the aifora platform in such a way that it achieves maximum benefit. This results in a significantly higher level of profitability. The aifora SaaS solutions are quick and easy to integrate, can be individually configured and thus deliver a very fast return on investment.
Clear Demand provides omni-channel lifecycle pricing solution for retailers that synchronizes prices, promotions and markdowns online and in-store to produce a consistent brand and shopping experience. Clear Demand uses its patented science that analyzes historical sales to understand shoppers' sensitivity to price and generate price and promotion strategies that account for pricing rules, cost changes and competitor prices to achieve profit and revenue goals. Architected on big data and delivered as a software-as-a-service (SaaS), Clear Demand's Intelligent Price Maintenance and Optimization (IPMO) solution can be administered from a public or private cloud.
Competera is an AI-powered platform helping retailers to set optimal prices. Competera offers a comprehensive pricing platform to save costs, recover profits and meet new shopping patterns with the help of a sophisticated market-driven engine to ensure short- and mid-term growth and an algorithm-based engine for long-term growth. It uses the cutting-edge ML technology combined with the best econometric practices. With Competera, businesses can boost bottom line metrics and sustain the right price perception through optimal price recommendations. These recommendations are based on 20 pricing and non-pricing factors as well as own price elasticity and cross-product sales dependencies.
With AI-powered data science, machine learning and autonomous technologies, DemandTec helps retailers uncover pricing, promotion and markdown opportunities, to maximize profitable revenue growth while strategically addressing inflation. The result is their ability to better compete and win in the fast-moving world of modern retail. From food to fashion, DemandTec partners with more than 700 customers around the globe. Current and past retail partners include Acosta, Carrefour, Cencosud, Coop, Exito, Farmacias Cruz Azul, Lowe's, The Very Group, Tops Friendly Markets, and W.H. Smith, among others.

Engage3 helps retailers and brands profitably grow revenue and drive store trips by tracking and optimizing their Price Image. 5 of the 10 largest global retailers and 6 of the top 10 retailers in North America all trust Engage3's Price Image Management Suite. Customers include Albertsons, Casey's General Store, Ashley Furniture Industries, Festival Foods, Pilot Flying J, Cardenas, and many more. Engage3's Competitive Intelligence Management (CIM) is an AI-assisted, attribute-based, and data science-driven solution that provides accurate, granular competitive data (30 billion product pricing records collected annually in the U.S. and Canada) and like-item-linking visibility. CIM helps retailers reverse-engineer their competitors' pricing and assortment strategies across channels, markets, and items. Price Image Management (PIM) is a next generation pricing solution that defines the impact of strategic pricing alternatives and unlocks pricing recommendations based on a retailer's objectives for Price Image, sales, and profitability. Engage3's Price Image management solutions help retailers understand and manage their Price Image and align it with their sales and profitability objectives using predictive modeling.
Eversight is the recognized leader in AI-powered pricing and promotions. Global brands and retailers rely on the Eversight platform to optimize pricing in response to market conditions and to deliver higher ROI on promotional spend. Eversight's Pricing Suite and Offer Innovation Suite solutions are driving strong margin and sales volume improvements for leading companies such as Coca-Cola, Frito-Lay, Raley's and Schnucks.
Intelligence Node empowers businesses to drive product level profitability and grow margins using data-driven competitive insights, AI-driven pricing, MAP monitoring and more. Intelligence Node has the world's largest product and pricing dataset with unmatched accuracy, at 99%, which feeds the growth of more than $600 billion in retail revenue globally. Intelligence Node's proprietary patented algorithms are delivered via SaaS portal, file feed, or APIs, providing rapid plug & play accessibility. It is the platform of choice for global retailers and brands, including category leaders like Nestle, Lenovo, LIDL, Prada, and many others.
IRI's retailer-focused price and promotion solutions provide recommendations on optimal prices and promotions, and a more precise understanding of expected impact. IRI's data sets, analytics expertise and technology platform provide new insights into current pricing and promotion performance, identifying specific areas that need to be addressed. IRI's Liquid Data™ (ILD) platform integrates and analyzes a huge and quickly growing array of consumer (frequent shopper data) and market (POS) factors to help retailers and CPG marketers determine who sits where along the price-value spectrum and decode the "how" and "why" of pricing and promotion strategies, thereby offering companies unprecedented big data management and predictive analytics capabilities.
Pricefx is the global leader in SaaS pricing software, offering a comprehensive suite of solutions that are fast to implement, flexible to configure and customize, and friendly to learn and use. Based on cloud-native architecture, Pricefx delivers a complete price optimization and management platform that provides the industry's fastest time-to-value and lowest total cost of ownership. Pricefx's innovative retail solutions have powered brick + click revenue integration for companies like MediaMarkt and led to 5x e-commerce growth with pricing optimization for companies like TicketCorner. Pricefx's business model is entirely based on the satisfaction and loyalty of its customers. For enterprises facing pricing challenges, Pricefx is the cloud pricing optimization, management, and CPQ platform to dynamically Plan, Price and Profit.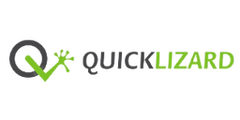 Quicklizard enables retailers to automate their pricing policies and move from manual pricing to a smart, fully automated digital pricing infrastructure. Quicklizard's suite of pricing optimization and enrichment modules advances pricing excellence at scale, based on individualized business goals. Quicklizard's artificial intelligence-based dynamic (AI) solution combines advanced technology and proven reliability, enabling better with medium and large businesses by making them pricing and more informed business decisions and thus increasing the profit and revenue of the business both online and in physical stores. Business owners and business leaders often look at the cost of their products, consider their competitor's rates, and make changes to selling price by a few dollars. While costs and competitors are important, they shouldn't be at the center of a pricing strategy. The best pricing strategy maximizes profit and revenue - and that's what Quicklizard offers: a unique multi-channel and dynamic pricing system.
Revionics, an Aptos Company, is a global provider of science-based pricing, promotion and competitive insight for innovative retailers. Revionics helps retailers around the world gain a competitive edge by managing and optimizing their pricing, promotions, markdowns and advanced analytics. Created by retail experts, Revionics' cloud-based SaaS solutions deliver amazing year-over-year ROI with an attractive total cost of ownership.
Yieldigo helps retailers to set optimal prices and increase profitability using advanced data analytics. As top-tier mathematicians, Yieldigo has built a robust pricing platform based on next-generation AI algorithms that enables retailers to tackle the full pricing potential in a very complex and competitive retailing environment. Yieldigo's clients can calculate precise prices and foresee their impact on their revenues, margins, and volume prior to that prices are applied to shelves. With that, they can effectively simulate, set, and execute effective pricing strategies. The vision is to become a synonym for AI price optimization for retailers.