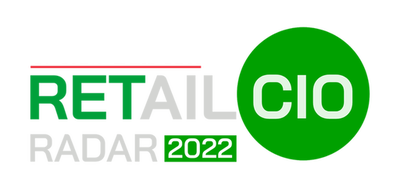 The Innovative & Transformative Leaders Every Retailer Needs to Know

Accel Robotics is helping to shape the communities of tomorrow - delivering a distributed commerce model that brings 24/7 autonomous markets closer to customers. Accel Robotics enables checkout-free shopping experiences across existing and emerging store formats with its patented camera-based AI system, allowing any shopper to enter a store, pick the items they want, then walk out, receiving a receipt via text or app notification. The end result is a better, more convenient, shopping experience that improves existing stores while enabling new stores where people live, work, travel, and play.
AiFi's AI-powered retail solutions let brands launch checkout-free, fully autonomous, and contactless stores that provide an unrivaled shopping experience for their customers worldwide. AiFi works with top retailers worldwide such as Carrefour, Albert Heijn, and Zabka. In December of 2020, AiFi announced the world's largest 4,000 square foot hybrid autonomous convenience store stocked with more than 2,000 SKUs in Shanghai, China. The autonomous retail technology provider currently has the second highest number of store deployments. AiFi has raised a total of $29.5 million from investors including Qualcomm Ventures, Cervin Ventues, TransLink Capital, and Plum Alley.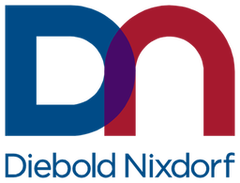 Diebold Nixdorf is a world leader in designing, enabling and operating relevant consumer and staff journeys to empower the retail revolution. As a reliable software, service and technology partner for global retailers and industry leaders in General Merchandise, Grocery and Hard Discount, Fashion and Specialty, Fuel and Convenience and Quick-Service Restaurants, Diebold Nixdorf helps its retail partners manage their store transformations and navigate the business technology complexities they face. Its Storevolution™ strategic program focuses on four cornerstones of change: Consumer Centric journey development to reduce friction, Store Digitalization with a strong focus on Self-Service, POS and Mobility, High Connectivity for rapid extension of digital apps and new touchpoints, and Store-as-a-Service with a Managed Services approach enabling best-in-class availability. Diebold Nixdorf delivers its Vynamic® Retail Software Suite, DN Series™ systems portfolio, and DN AllConnectSM Services utilizing an Open Retailing strategy and a consistent Platform Approach for software, hardware and service.
Everseen makes everyday living easier by responsibly applying Visual AI™ software to optimize retail's critical end-to-end processes, helping them deliver a better customer experience, while improve their bottom lines. Every day, Everseen analyzes 175 years' worth of video in real-time across more than 195 million products and 75,000 checkouts worldwide to protect $400bn worth of revenues. Everseen's point-of-sale solution delivers 20% improvement in net margin, which is one of the best bottom-line ROIs in software globally.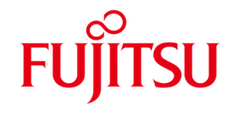 Fujitsu is leading the digital transformation of retail with Fujitsu S3 – Self-Service Simplified. S3 is a suite of modular software and hardware building blocks designed to be used together for complete in-store solutions or integrated individually into a retailer's existing estate to augment their in-store capabilities. S3 self-checkout solutions are designed to simplify integrating, deploying, and even developing self-service solutions. With S3, retailers can now easily deploy a consistent customer interface across all in-store technology, increasing adoption rates by minimizing the friction of learning curves. Fujitsu S3's hardware solutions are built for one goal: simplify self-service solutions. Fujitsu self-service hardware is among the most flexible, adaptable and reliable systems on the market today. The new flagship self-checkout unit, U-SCAN Elite, is designed from the ground up for maximum flexibility in available options and configurations, while the U-SCAN BOLT allows retailers to deploy self service anywhere throughout the store.
Grabango is the leading provider of checkout-free technology for existing, large-scale store chains. Grabango delivers a next-generation shopper experience and is the only enterprise-class, checkout-free solution deployed at multiple store chains coast to coast. The Grabango platform is a fault-tolerant, edge computing network that accurately processes millions of simultaneous transactions. The system places no limits on who can enter the store, what can be sold there, or how the shelving is configured.
Scandit enables enterprises and consumers to change the way they interact with everyday objects and augment the physical world with real-time data captured by scanning barcodes and recognizing text, objects, and other visual identifiers using smartphones, tablets, wearables, drones, and robots. Scandit's mobile data capture platform is built on proprietary computer vision, augmented reality, and machine learning technologies. Retailers use Scandit's technology to create and power mobile apps for crucial enterprise workflows like mobile point of sale, mobile shopping, self-checkout, inventory management, and proof of delivery. Many of the retailers are benefiting from Scandit's enterprise-grade mobile data capture platform, including Sephora, 7-Eleven, Bed Bath & Beyond, and Levi Strauss & Co.
Standard AI is a computer vision company enabling autonomous checkout for retailers. Standard AI has developed a flexible, AI-powered computer vision system that is quick and easy to install in any existing retail space, without the need for new builds. By leading the AI powered revolution, Standard AI is setting standards that democratize access to cutting-edge technology and is helping the businesses we love today, develop the tools they need to thrive tomorrow. Founded by CEO Jordan Fisher and COO Michael Suswal, Standard AI is headquartered in San Francisco.
Trigo is a computer vision startup reshaping the retail experience. Leveraging world class AI and algorithmics experts, the company's advanced retail automation platform identifies customers' shopping items with exceptional levels of accuracy, creating an entirely seamless checkout process. Trigo works closely with retailers to convert their existing stores while maintaining their unique character and layout and leveraging their physical grocery scale to roll out next-generation offerings securely. Powered by its proprietary 3D engine, Trigo offers grocery retailers a range of additional solutions called StoreOS™, including predictive inventory management, pricing optimization, fraud prevention, planogram compliance, and event-driven marketing. This layer enables actionable insight that boosts the chain's efficiency.

Zippin's AI-Driven Checkout-Free technology platform enables retailers to quickly deploy frictionless shopping in stores. Zippin's patent-pending approach uses AI, machine learning and sensor fusion technology to create the best consumer experience. Zippin also offers unparalleled inventory tracking and insights to ensure the right products are in the right place, at the right time. Zippin delivers greater than 99.9% accuracy even in stores with high shopper density and a complex selection of products, including unbranded and small-sized items. Zippin's solution works equally well in newly constructed stores and existing store retrofits. Zippin currently powers checkout-free stores across four continents, in diverse retail formats such as convenience stores, grocery stores, sports stadiums, hotels and residential buildings. Zippin's customers include the world's largest food service providers Aramark Corporation and Compass Group, Japan's 3rd largest convenience store chain Lawson, and Brazil's largest retailer Americanas, all of whom are expanding their checkout-free store footprint rapidly.