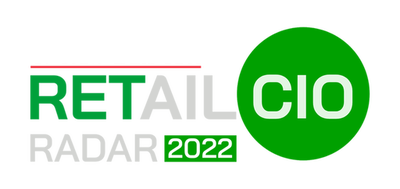 The Innovative & Transformative Leaders Every Retailer Needs to Know

Badger Technologies is a product division of Jabil (NYSE: JBL). Badger Technologies® retail automation solutions feature autonomous robots that capture and share valuable data designed to improve operations and financial performance. Retail robots automate hazard detection and expedite issues resolution while also addressing a host of inventory and data disconnects to improve profitability and shopping experiences. Badger Technologies also has developed an autonomous ultraviolet disinfecting robot designed to combat high-risk pathogens and an autonomous robot for the security guard industry. More than 550 Badger Technologies autonomous robots have been deployed by the company throughout the U.S. and Australia.
Brain Corp is an AI software leader that powers the world's largest fleet of autonomous mobile robots operating in commercial indoor public spaces. The BrainOS platform and its cloud-connected autonomy service are used by global manufacturing partners to successfully build, deploy, and support commercial robots at scale across industries and applications. To address evolving shopping patterns, Brain Corp is introducing a new shelf-scanning application for capturing in-store environmental data, including product information and planogram compliance. This data can fuel analytics solutions to help drive better inventory decisions that can have a direct impact on sales. Shelf-scanning autonomous robots are quickly becoming a go-to solution for modern retailers who want actionable insights.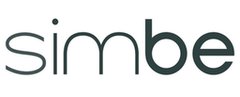 Simbe Robotics is the global leader in automation solutions that give retailers unprecedented visibility and insight into the state of their store environments, revolutionizing brick-and-mortar retail, fortifying supply chains, and improving customer's shopping experiences. The company's primary product is Tally, the autonomous shelf-scanning robot that collects consistent, reliable data into product location, availability, and pricing, arming retailers with actionable, real-time inventory insights to inform better business decisions. This data enables retailers to quickly and accurately understand the state of their business in real-time and help retailers re-allocate employees to focus more on customer service and ensuring shelves are stocked. Tally is a smarter way for retailers to better understand what's happening on-shelf, ultimately improving in-store environments and creating efficiencies, protecting their bottom line. Tally has been deployed by over a dozen global retailers, while Simbe has announced public partnerships withSchnucks Markets, Carrefour, Hy-Vee, Casino, and Decathlon Sporting Goods.
Founded in 2017, Zippedi, the RaaS (Robotics as a Service) retail digitizing platform company, helps retailers better manage the billions of physical products that the retail industry must handle on a day-to-day basis by providing a digitized version (Digital Twin) of the store. Age old problems like out of stocks, pricing errors, planogram compliance, replenishing, e-commerce, last mile delivery, and multiple other problems can now be managed using modern computational methods. Zippedi's autonomous robot uses AI and IoT technologies to give retailers insights straight from the shelf to ensure their sales strategies are data-driven and up-to-date.