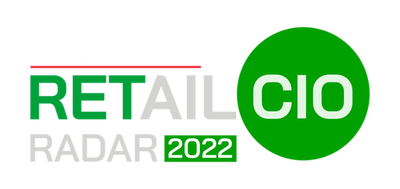 The Innovative & Transformative Leaders Every Retailer Needs to Know

Algo is an end-to-end supply chain optimization software company. Algo's software helps business users optimize sales & operations planning to avoid stock outs, reduce returns and inventory write downs, while reducing inventory investment. Algo enables smart supply chains through its advanced analytics insights, simulations and unique collaborative experience. With a stronger foundation, retailers and distributors are freed to bring renewed creativity to solving their toughest challenges. Algo's uncommon, people-first approach is rooted in the belief that AI shouldn't just provide answers, it should reshape the human experience with data.
Anaplan (NYSE: PLAN) offers retailers a transformative way to see, plan, and run their business. Using proprietary Hyperblock™ technology, Anaplan lets retailers contextualize real-time performance, and forecast future outcomes for faster, confident decisions. Because connecting strategy and plans to collaborative execution across the enterprise is required to move business FORWARD today. Anaplan's solutions also help retailers to reduce inventory levels, improve service levels and cost-to-serve across channels by connecting sales forecasts, demand signals, capacity, inventory, and returns projections.
For over forty years, Aptos customer engagement and merchandise lifecycle solutions have helped retail brands thrive amongst constantly evolving customer expectations and market conditions Aptos' merchandise lifecycle solutions help retailers in 65 countries on six continents plan, forecast, and develop localized omnichannel assortments that bring their unique brand vision to life. Aptos' customer engagement and order management solutions ensure you exceed every customer's expectations for choice, flexibility, and speed in every channel throughout every shopping journey. More than 1,000 retail brands rely on Aptos' solutions to deliver every shopper a personalized, empowered, and seamless experience.


Blue Yonder is the world leader in digital supply chain and omni-channel commerce fulfillment. Blue Yonder's intelligent, end-to-end platform enables retailers, manufacturers and logistics providers to seamlessly predict, pivot and fulfill customer demand. With Blue Yonder, retailers can make more automated, profitable business decisions that deliver greater growth and re-imagined customer experiences. Blue Yonder's Luminate™ Commerce solutions portfolio delivers superior and unified e-commerce experiences through a reimagined customer-centric supply chain. The portfolio combines predictive and intelligent order management with end-to-end supply chain planning, forecasting and fulfillment solutions that deliver down to the last mile to power dynamic commerce. Through a predictive, unified platform, Luminate Commerce delivers personalized fulfillment by better positioning inventory in real-time and making smarter, autonomous decisions about how to fulfill an order, so it becomes the single source of truth for inventory availability and fulfillment offerings.
Data Profits's iKIS™ SaaS demand forecasting, inventory replenishment, and supply chain solution provides enterprise level performance without the enterprise price. Combining state-of-the-art forecasting algorithms with disruptive technology and a user-friendly interface allows retailers and their vendor partners to adapt to market changes before competition. Data Profits' solutions for demand forecasting, inventory replenishment, inventory optimization, omni-channel, and lead time forecasting are provided on a web-based SaaS platform allowing for lightning fast installs, frequent hassle-free updates, easy vendor collaboration, and nearly immediate ROI.
Deposco is a cloud-based, omni-channel fulfillment software provider offering a suite of advanced solutions to small, midsize and enterprise-class businesses. From order orchestration and advanced warehouse management to dynamic sourcing, business forecasting and synchronized e-store applications, Deposco empowers business leaders to adapt, transform and lead their organizations to achieve unified commerce excellence in direct-to-consumer (DTC) and business-to-business (B2B) environments. Deposco offers a supply chain solution to help retailers thrive. Its flagship product - Bright Suite helps retailers to segment inventory to multiple channels, fulfill from the store and categorize inventory as specifically as they like with as many SKUs as they need.
Impact Analytics is a fast-growing, AI-powered software solutions company. A leading provider of planning, merchandising and forecasting tools for the retail, CPG and grocery sectors. The company offers powerful systems for end-to-end supply chain management. Its suite of products for Assortment Planning, Allocation Optimization, Markdown Optimization and Promotion Planning is empowering leading retailers to make smart data-based decisions and transform their businesses and achieve substantial business benefits.
John Galt's Atlas Planning Platform is a comprehensive end-to-end supply chain planning solution to help retailers accelerate their digital transformation and make better, faster, and more confident supply chain decisions. Atlas, the AI-driven SaaS solution connects and orchestrates retailer's entire supply chain so they can anticipate, respond, and manage real-world uncertainty and disruptions. No matter how complex their multi-enterprise network is, Atlas takes away the guesswork and puts them in charge to shape new opportunities, reduce risk, and drive business value.
Kinaxis® delivers the agility to make fast, confident decisions across integrated business planning and the digital supply chain. Trusted by innovative brands, Kinaxis combines human intelligence with AI and concurrent planning to help companies plan for any future, monitor risks and opportunities and respond at the pace of change. Powered by an extensible, cloud-based platform, Kinaxis delivers industry-proven applications so everyone can know sooner, act faster and remove waste. Kinaxis' demand forecasting solution allows demand planners to harness the power of machine learning technology by automating forecasts so they can focus on responding to anomalies and exceptions. Kinaxis helps retailers redefine how they operate.

Accelerating the digital sustainable supply chain, Logility helps companies seize new opportunities, sense and respond to changing market dynamics and more profitably manage their complex global businesses. The Logility® Digital Supply Chain Platform leverages an innovative blend of artificial intelligence (AI) and advanced analytics to automate planning, accelerate cycle times, increase precision, improve operating performance, break down business silos and deliver greater visibility. Logility's SaaS-based platform transforms sales and operations planning (S&OP) and integrated business planning (IBP) processes; demand, inventory and replenishment planning; global sourcing; quality and compliance management; product life cycle management; supply and inventory optimization; manufacturing planning and scheduling; retail merchandise planning, assortment and allocation. Logility customers include Big Lots, Husqvarna Group, Parker Hannifin, Sonoco Products and Red Wing Shoe Company. Logility is a wholly owned subsidiary of American Software, Inc. (NASDAQ: AMSWA).
Manhattan Active® Warehouse Management is the most technologically and operationally advanced supply chain execution system ever created. It elegantly combines all demand, supply, labor, slotting and automation into a precision instrument of efficiency across every facility in the network, regardless of physical size, velocity or volume. Manhattan Active Supply Chain brings Transportation Management into the mix, combining warehousing and transportation to provide end-to-end supply chain optimization, visibility and execution like never before. Manhattan Active Supply Chain is versionless, with continuous access to new capabilities. It was born in the cloud, so when retailers need more, it automatically scales to match that need. It has been infused with intelligence to learn and adapt.
o9 Solutions is the premier AI-powered platform for driving digital transformations of integrated planning and operations capabilities. Whether it is driving demand, aligning demand and supply, or managing P&L, any process can be made faster and smarter with o9's AI-powered digital solutions. Bringing together technology innovations—such as graph-based enterprise modelling, big data analytics, advanced algorithms for scenario planning, collaborative portals, easy-to-use interfaces and cloud-based delivery—into one platform. The o9 Digital Brain uses machine-learning (ML) models to gain rich market and consumer knowledge – helping transform Merchandising and Supply Chain Planning for the Omni-Channel Retailer.
RELEX Solutions makes retailers more profitable and adaptable in a fast-changing business environment. The company leverages state-of-the-art AI and computational power to optimize not only within but also across retail's core processes – demand planning, merchandising, supply chain, and operations – for speed, accuracy, and efficiency. To meet the demands of the fast-paced world of retail, RELEX combines out-of-the-box best practice templates addressing a wide range of recurring retail challenges with built-in flexibility ensuring its clients can take full ownership of the software and adapt to market changes at the speed of business. RELEX Solutions works with seven of the worlds' largest retailers and partners with leading companies such as DollarTree & Family Dollar, Marks & Spencer, PetSmart, Auchan, Sephora, MediaMarktSaturn, Delivery Hero, Leroy Merlin, and Bed Bath & Beyond. RELEX has a track record of 100% successful implementations and industry-leading customer satisfaction.

Retalon is an award-winning analytics and AI platform that helps some of North America's largest and most complex retailers (including GameStop, Columbia Sportswear, and Follett) optimize and automate their Planning, Inventory, Fulfillment and Pricing. Unlike competing analytics providers, Retalon's AI is built using retail's most accurate demand forecasting engine. Retalon's demand forecast automatically accounts for dozens of complex factors (including seasonality, price elasticity, product cannibalization, etc.) to accurately predict the demand of every SKU, at every price, at every location, and at every timeframe. In combination with retail-specific AI, this forecast is used to automatically generate profitable recommendations across planning, inventory, fulfillment, and pricing. This has allowed Retalon's clients to Reduce inventories by 30%, Raise in-stock percentage to 99% & Increase sales by 12 - 15% Retalon's solutions are compatible with every ERP on the market (including homegrown solutions), and can be rapidly deployed on Microsoft Dynamics 365 using Retalon's QuickConnect app.
From "source to shopper", SAP works with leading retailers and brands to deliver solutions that enhance and optimize existing processes and enable dramatic business transformations. Whether you're a $10M retailer with great ambitions, or a multi-billion-dollar retailer or brand, SAP has cloud, on premise, and hybrid solutions that deliver immediate and long-term value. SAP has been serving the retail industry for decades, driving innovation and helping retailers and brands create distinct and scalable engagements with its customers. Together with its partners, SAP is committed to delivering the value and performance retailers need – today and tomorrow.
As the proven leader in advanced analytics, SAS bridges both merchandising and marketing data and processes across the entire retail enterprise. With AI capabilities embedded in its software – from the powerful SAS® Platform to its merchandising and customer intelligence solutions – delivers innovative omnichannel analytic capabilities that allow retailers to better manage inventory and drive profitability. That's why 921 retailers worldwide, including 66 percent of retail companies on the Fortune 500, rely on SAS to stay competitive.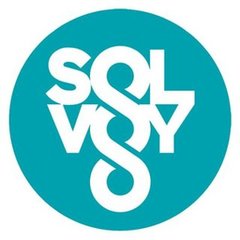 Solvoyo offers a cloud-based end-to-end supply chain planning and analytics platform with machine learning technology. The platform helps convert complex supply chain decisions into simple ones and make them autonomous. It also helps transform internal and external data into diagnostic insights and prescriptive actions. Retailers use the Solvoyo Retail Planning and Analytics Platform to support different types of planning decisions, including medium-term planning, category management, pricing, inventory optimization, workforce planning, and omnichannel fulfillment. Within the same platform, retailers can run strategic plans such as network design scenarios and perform what-if analysis getting answers to business questions in greater detail and faster speed. Leveraging the end-to-end planning and analytics capabilities of the Solvoyo Platform, its retail clients have seen dramatic improvements in the agility and bottom-line results of their operations. Solvoyo's retail clients include The Home Depot, A101- World's 5th Fastest-Growing Retailer, Defacto & Penti - Multinational Apparel Retailers, HepsiBurada- E-commerce Retailer, Gorillas- Fast Growing Q-Commerce Unicorn, and Istegelsin-Grocery Q-Commerce Startup.

Symphony RetailAI is a leading global provider of role-specific, AI-powered revenue growth management solutions and customer-centric insights for retailers and CPG manufacturers across the entire value chain. Its proven, industry-leading, AI-enabled software, coupled with the industry's only conversational natural-language AI interface, CINDE, provides key users with proven prescriptive and preemptive recommendations that make it easy to identify end-to-end growth opportunities, activate plans and realize measurable profit and revenue growth. Symphony RetailAI's solutions are specific to key decision-maker roles focused on profitable growth across the retail value chain from source to consumer. With a strong global partner ecosystem, the company serves more than 1,200 organizations worldwide – including 15 of the top 25 global grocery retailers, 25 of the top 25 global CPG manufacturers, thousands of retail brands, and hundreds of national and regional chains – all through the Microsoft Azure Cloud.
Tecsys is a global provider of supply chain solutions that equip the borderless enterprise for growth. Organizations thrive when they have the software, technology and expertise to drive operational greatness and deliver on their brand promise. Spanning healthcare, retail, service parts, third-party logistics, and general wholesale high-volume distribution industries, Tecsys delivers dynamic and powerful solutions for warehouse management, distribution and transportation management, supply management at point of use, retail order management, as well as complete financial management and analytics solutions.
ToolsGroup has entered a new era for retail: Explosive growth of multichannel and customer requirements, and ongoing supply uncertainty makes upstream supply visibility, reliable forecasting, and healthy inventory positioning crucial for retail survival. ToolsGroup is how retailers, manufacturers, and distributors improve product availability while right-sizing inventory, no matter how complex their supply chain is or how much demand changes. Its retail and supply chain planning suite optimizes and automates supply chains from production to purchase with Promotion management, Allocation, Assortment planning, Clustering and profiling, Demand forecasting, Inventory optimization, Merchandise financial planning, Order planning and replenishment and Price and markdown management.