TRACKING ECOMMERCE SHOPPER HABITS
We are seeing more brands and retailers interested in using zero-party data to drive revenue, and those already doing it are creating a better experience for their customers and driving more revenue as a result. In our 2023 Consumer Trends Index, we found that 75% of US consumers will share hobbies and interests with brands in exchange for benefits like offers, discounts, or early access. Collecting zero-party data by getting your customers to share personal information directly means the type of experience that can be created for customers is so much more personal than anything that could be achieved through third-party data. Our Marigold Experiences product is designed for this exact reason — we're helping brands significantly grow their revenue by enabling them to collect personalized insights through experiences like surveys, quizzes, or games, which ultimately helps strengthen their customer relationships and build long-lasting brand loyalty.
Wellford Dillard, CEO, Marigold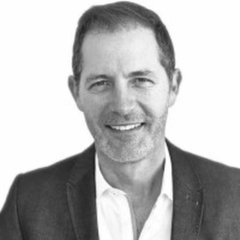 There are two key ways that new retail media capabilities are being unlocked – expansion and optimization. First, we are seeing tremendous expansion with relevant media placements spanning across the broader path-to-purchase for on-site, off-site and in-store. In all instances, privacy-protected, identity-led data is making marketing more effective which is making retail media attractive for all parties. Our unified platform makes it easier for brands and agencies to launch cohesive campaigns with precise measurement for each retail account down to the level of each sku. The second way capabilities are being unlocked is through optimization. Bid-by-keyword is an innovative way we are delivering new capabilities for brands, agencies and retailers. Our campaign dashboard allows marketers to select their keywords and provides visibility into which keywords are gaining greater share of voice with impressions won. Now, marketers can easily optimize within campaigns to adjust bid strategies based on the keywords that are working the best for each campaign. By making the tools and features that we have work in smarter ways, we are not only simplifying campaign creation and consolidating campaign management, but we are generating better results with new tools to improve effectiveness.
David Haase, CEO, Americas, CitrusAd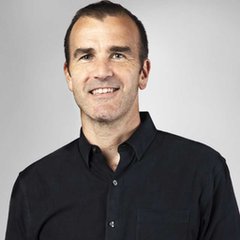 President, Americas, Merkle

Three trends we're seeing:
Advanced customer listening: Retailers are now analyzing high volumes of unstructured data such as call center voice data and customer service feedback to address pain points.


Segment-specific digital enablement: Meeting the needs of specific segments requires understanding the pain points and delivering segment-specific use cases. Example: Lowe's releasing MVP Business Tools, for professional audiences, including streamlined quoting and replenishment.


Gen AI powered shopping (coming soon): Imagine creating a shopping cart from a natural language question, like: I'm running a triathlon in Raleigh, NC in October and need to buy the right gear.
Instacart has launched a plugin with ChatGPT that interacts with users' open-ended questions like, "what should I make for dinner?" and from there, customers can make lists within the app and schedule delivery. Walmart has also rolled out AI-powered tools that negotiate cost and purchasing terms with some of its vendors, while Zalando is adding its own ChatGPT-powered fashion assistant to help customers find products and use predictive analytics for inventory management. While there's no doubt that ChatGPT/Generative AI is already transforming the industry, human supervision is critical to ensure the quality of AI, especially as we are just scratching the surface of what's possible with this new and exciting technology.
Pete Stein, President, Americas, Merkle
Marketing is experiencing a seismic shift in the way they acquire and retain customers with ever-evolving data privacy policies and laws. Activities such as targeted campaigns, reaching lookalike audiences, and measuring effectiveness have felt the most impact. Brands have to tap into their most valuable resource — massive amounts of first-party data they have on hand — to improve customer marketing and grow revenue. Brands like Alaska Airlines, SPARC Group, Wyndham Hotels & Resorts, are taking advantage of AI and ML to stitch together online and offline customer data to build comprehensive profiles enabling brands to increase match rates, confidently target high value audiences and deliver highly personalized experiences.
Barry Padgett, CEO, Amperity
Today's highly sophisticated and evolving Artificial intelligence (AI)-driven tools, such as ChatGPT and Google's new AI product Bard, are creating many new opportunities for organizations in retail and their distribution partners. ChatGPT promises to dramatically increase organizational visibility, build a baseline for strategies and plans, streamline internal and external communication, and effectively optimize end-to-end operations. Three critical areas in running a retailer's distribution fleet could see significant impacts, in key areas such as asset management, equipment finance, and M&R planning and operations. The technology is still young, so retailers must work closely with asset management partners to best realize the right use.
Brian Holland, President & CEO, Fleet Advantage
Retailers should utilize APIs to more effectively harness first-party data to implement advanced segmentation techniques, and employ machine learning algorithms for personalized experiences. By harnessing data gathered through customer interactions, retailers can build in-depth user profiles, enabling precise and predictive analytics for improved decision-making. First-party data reduces reliance on inaccurate and expensive third-party sources while ensuring compliance with data privacy regulations like GDPR and CCPA. Additionally, first-party data can lead to increases in customer loyalty and satisfaction and a sustained competitive advantage in an increasingly data-driven landscape.
Gleb Polyakov, Co-Founder & CEO, Nylas
Brands and retailers are increasingly using AI to deliver more tailored and effective experiences to their customers. Advanced AI decisioning engines can now combine proprietary loyalty and purchase data with additional behavioral, contextual, and environmental inputs plus, real-time response signals to refine audience selection and inform dynamic content, messaging, offer curation, etc.
Expanding beyond social and standard display, mass customization can now be delivered across all media touch points, including personalized video and CTV, dynamic audio, and even DOOH. The result is a virtuous loop of cross-channel testing, learnings, and optimizations that deliver significant incremental omnichannel sales and return on ad spend.
Ben Flaccus, Managing Director of Commerce, Undertone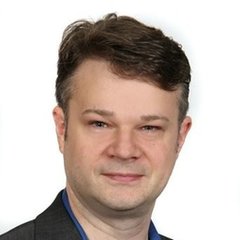 Shoppers like choice…but not too much. Take footwear as an example: we all consider style, color, function, and performance when making a purchase, but it doesn't usually end there -- one client of ours has a catalog of ~600,000 SKUs. How can consumers find what they are looking for with so many options? Recent advances in AI have been revolutionizing the product discovery process for shoppers by modernizing search and personalization, while navigating industry-wide challenges for brands, such as the demise of the third-party cookie and increasing shopper preferences for anonymity. AI is able to optimize recommending the most relevant products for the customer while factoring in other profitability elements such as margins, return rates and stock availability. With AI delivering smarter product recommendations, brands can meet shoppers' high expectations for their online experiences while cutting down a lot of the manual work involved in merchandising as well as testing, accessing shopper data, and making decisions.
Brian McGlynn, GM of Commerce Solutions, Coveo
Innovative enterprises already use AI-powered tools to help enhance consumer understanding across the organization, and I think we're going to see many exciting possibilities present themselves in the coming months. The rise of Generative AI in particular has set off a lot of lightbulb moments regarding the links between data, accessibility and personalization, and we're only at the tip of the iceberg. However, whether it's VR, AR, or AI, what matters most is how brands apply consumer understanding, making sure that they engage all the right internal stakeholders to deliver on the end-consumer experience, in-store, online, and post-purchase.
Thor Olof Philogène, co-founder and CEO, Stravito