TRACKING ECOMMERCE SHOPPER HABITS
Brands, retailers, and e-commerce players have been pushing the boundaries of data and personalization in innovative ways. A key issue is how to personalize with precision without harvesting so much data that you invade the privacy of the customer. Putting allowances and permissions firmly in the control of the customer can help. When you do that, while the quantity of data acquired may be impacted, the quality of data tends to be better. That data can leverage artificial intelligence (AI) and machine learning (ML) without being abused. Data-sharing with trading partners is also emerging as a novel tool to break down data silos. Although data-sharing with trading partners is not new, the industry is working toward creating trusted data marketplaces that exchange data and insights with a broader number of industry ecosystem participants.
Steve Murphy, CEO, Epicor
For a brand or retailer to deliver a truly personalized experience, they need to let the customer control the experience themselves. We've found that QR codes are a great way to put shoppers in the driver's seat – they simply scan a code and they can then control on-screen content to watch videos, read reviews, and explore specs and related products. This two-way connection between shoppers and in-store screens hadn't been done until we figured it out ourselves, and we see a huge upside for brands and retailers that embrace this new technology to let customers personalize their in-store experience.
Paul Chapuis, Founder & CEO, OnQ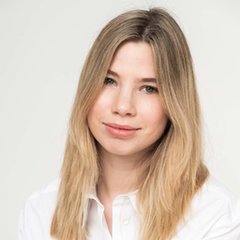 co-founder & CEO, Emperia VR

Virtual stores can bridge the gap between the transactional nature of an e-commerce purchase and the personalized shopping experience brands can cultivate in-store. Using technology, retailers can expand the reach to new and future online shoppers, increasing brand loyalty and creating a complete new shopping experience. Tracking user activity within the virtual store, technology can provide brands with unique online data, which enables them to optimize the user digital shopping journey and personalize the product offering, individualizing the layout and experience for each user, increasing brand engagement and ultimately retailers' bottom-line.
Instacart has launched a plugin with ChatGPT that interacts with users' open-ended questions like, "what should I make for dinner?" and from there, customers can make lists within the app and schedule delivery. Walmart has also rolled out AI-powered tools that negotiate cost and purchasing terms with some of its vendors, while Zalando is adding its own ChatGPT-powered fashion assistant to help customers find products and use predictive analytics for inventory management. While there's no doubt that ChatGPT/Generative AI is already transforming the industry, human supervision is critical to ensure the quality of AI, especially as we are just scratching the surface of what's possible with this new and exciting technology.
Olga Dogadkina, co-founder & CEO, Emperia VR
With the ever-increasing legislation and public concern around privacy, retailers have less opportunity than ever to personalize with traditional data sources (e.g., PII). Retailers increasingly are trying to access zero-party data via quizzes/surveys that aim to collect explicit preferences directly from the consumer. We've also seen an explosion of interest amongst retailers to personalize but also editorialize as they increasingly recognize that their brand's unique point of view is a competitive differentiator that traditional personalization erodes away to nothing if left unchecked. What this looks like in practice is creating beautiful content at a massive scale (typically requiring AI) that it can then be personalized and matched back to each individual consumer.
Michelle Bacharach, CEO, FindMine
Increasingly, brands are realizing that not only is the clock ticking on the expiration date for third-party cookies, but also that it was never the best solution for highly-relevant recommendations or truly personalized user experiences. First-party and zero-party data are a much better indicator of a customer's preferences, tastes, habits, and what they're looking for at any given moment. Similarly, deep analysis of the data related to products and services themselves can be better leveraged to achieve a sort of "match" with the right customers – all of which enables the ability for faster and more frequent conversions.
Alexandre Robicquet, co-founder & CEO, Crossing Minds
Revenue loss from returns is a mounting challenge, with 91% of retailers experiencing an increase in return rates. Especially as ecommerce sales grow, it's important for retailers to think critically about their omnichannel returns strategy. Using artificial intelligence and real-time optimization, retailers can now offer personalized incentives to leverage returns as an advertising channel and recapture revenue that would have otherwise been lost. Returns don't have to be the last step in a customer's journey, and data-powered incentives provide a more positive overall shopping and returns experience, as they are tailored to a customer's known preferences.
Michael Osborne, CEO, Appriss Retail
The use of artificial intelligence to create deeply personalized experiences for consumers is an intriguing trend that's gaining pace. AI is increasingly being used to drive more individualized in-store and online shopping experiences. By analyzing a consumer's purchase and browsing history, wishlists and other personalized information, AI offers dynamic product recommendations to provide a distinctive shopping experience. Sephora's Color IQ Technology is a great demonstration of this, creating highly tailored product suggestions based on a consumer's skin-tone profile and loyalty program information. Similarly, Hungryroot, an all-in-one recipe and grocery service, uses AI and quiz answers to generate and deliver food orders for customized meal plans.
Brian Bogosian, President & CEO, sticky.io
Recent privacy laws and significant tech platform updates have shifted data privacy back into the hands of the consumer. As a result, the way retail brands think about customer data collection has changed. In fact, many have committed to leveraging only first or zero party data to personalize their interactions. It's forced brands to come up with unique ways like gamification, novel loyalty incentives, and more to collect first party data. Some are even going the extra mile to be transparent about their data collection. What our clients are seeing is that consumers are willing to provide the information, if they think it will create better personalized experiences. Additionally, as an added benefit, first party data inherently gets more personal by going beyond demographics. Brands can get more behavioral data with first party data, thereby allowing them to create experiences that fit a customer's individual lifestyle.
Rod Baesman, CEO, Baesman Group