Volatile Market Ahead. How Flexible is Your Supply Chain?
By Josh Walworth
Group Director of Account Management, Flexe
Retailers are facing an unpredictable new year amid economic uncertainty. Two years of constant supply chain disruption resulting from dynamic shifts in consumer demand make the past an unreliable data source for future predictions.
It's tough forecasting the future when few predictions survive reality. Change is the only constant, and fresh changes mean new challenges in 2023.
But here's one prediction for 2023: Volatile consumer spend, driven by economic uncertainty, pressures retailer profits.
Consumer caution around holiday spending reached the highest levels since 2013 in late 2022. One third spent less on holiday gifts due to inflation.

Sixty-three percent of economists forecast a recession in 2023 per a Wall Street Journal survey. And the U.S. average forecast for growth next year is 0.3%, the third lowest since 1989.

If consumer spending downshifts in the new year, it may trigger tough times for retailers—especially those already reliant on promotions and discounts to clear excess inventories. 2023 promises to be volatile.
Successful supply chain strategies require speed and flexibility. But traditional supply chains aren't designed for either. Retailers that invest in structural supply chain flexibility can then rapidly pivot as market dynamics change.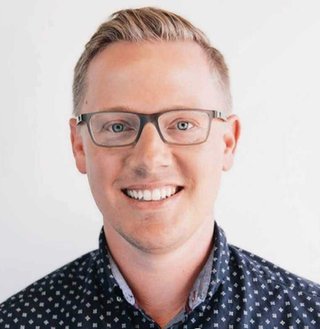 Predicting the future traps retailers
How can retailers best predict—and prepare for—an uncertain future?

Supply chain forecasts require predicting future events based on past data. The problem: The past offers a hazy view of the future. The average forecast error rate pre-pandemic was 50%—and pandemic-era disruptions only exacerbated the problem.
Instead of attempting to predict the 'right' answer to potential disruptions, success in 2023 requires embracing uncertainty and adapting to the economic landscape.
Building structural supply chain flexibility
One more prediction: Retailers will navigate 2023's challenges by augmenting rigid logistics networks with investments in structural supply chain flexibility.


The key to unlocking structural flexibility: Investments in technology and networks instead of fixed assets and leases. Instead of making big, fixed cost investments based on historical data, focus on flexible, technology-driven strategies—from transportation and warehousing capacity to retail distribution and eCommerce fulfillment.
Retailers that invest in structural flexibility can rapidly pivot as market dynamics change. For example, a global coffee company tackled peak season challenges with agile technology and flexible distribution. Flexe worked with one of the world's largest coffee retailers to implement a technology-driven, flexible distribution program—fast. The goal: Process retail replenishment orders to meet customer demand without upfront CapEx investments or long-term leases.

The retailer rapidly delivered goods into stores—processing up to 5,000 orders per day amid peak demand spikes. The fast implementation of scalable technology—and access to a flexible distribution network—meant the retailer maintained in-store sales without inflexible logistics investments.
Don't predict the unpredictable
Advancements in retail and logistics technology provide the tools for agility. Implement technology and select logistics service providers that deliver speed and scalability—from manufacturing to warehousing to distribution and fulfillment.

The cost/benefit analysis should include ROI, speed-to-implement and time-to-value. Fast solutions can drive value and better equip organizations to face the new year's disruptions.
Leading retailers avoid predicting the unpredictable. They don't make big, fixed cost bets in uncertain times. Instead, they invest in agility. They evolve fast—and beat whatever challenges the future holds.