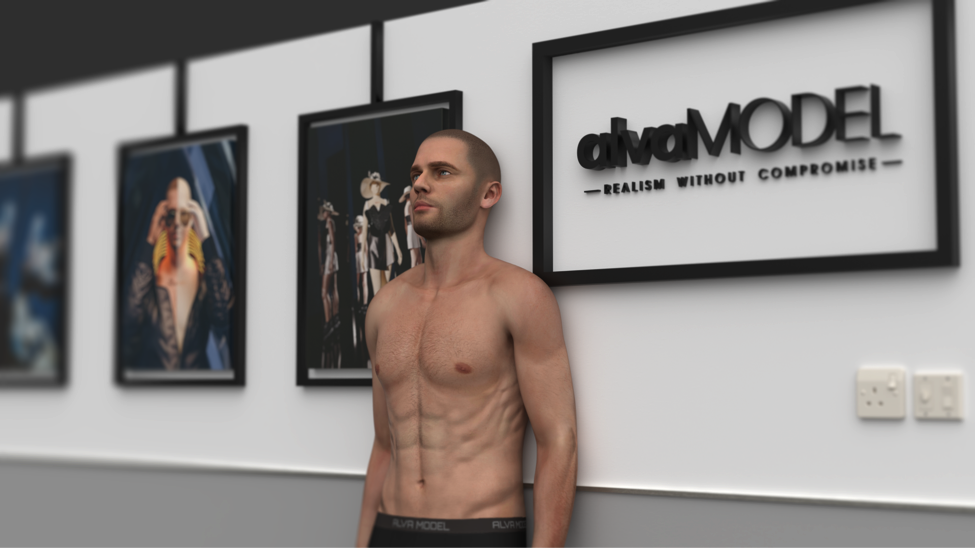 BUILD Once and Reuse: Why Production-Ready 3D Matters
By Janice Wang, CEO Alvanon
Alvanon turned 22 this year, and whilst rooting around in the archive files, I found these two photos, of our experiments circa 2001. Compare these to what we are doing today, and you probably cannot see the difference. Because in the past 22 years, the output of 3D for digital product creation, DPC, has not really changed.
But where we have made significant strides is efficiency in time and processes. In 2001, it took us three days to render a simple T-shirt and skirt. Obviously this would not be useful for the massive amount of output we as an industry would require to make digital garments the norm. Today with the correct set of fundamental templates in place, you could make a digital garment in a matter of minutes.
Most apparel brands lack the fundamental libraries needed to create scale and speed. We have always advocated that brands should create and own their standards, and by this we mean they should have:
A full size set of bodies that match the demographic of the brand's consumer demographic
A block library - the fundamental pattern templates that can be manipulated into any garment
A digital materials library
Standardized operating procedure and assessment criteria for digital product creation
Alvanon's clients inherently believe in one thing—that a body standard is necessary and should be utilized throughout the supply chain. Our biggest selling point since inception was that the brand and the manufacturing partners had to have one common fit assessment and visualization tool, and this was the AlvaForm mannequin.
The majority of our clients have made the first sample on the core size (Medium, US 6) in order to be able to grade up and down so as to fill out a size range of product. This made sense in the past, when they mostly used fit models and was also how Alvanon started our company. We scanned the most popular fit models, while building up our own database of real people's bodies via scanning projects, and global body research initiatives. Most brands have not really evolved from the traditional model of sampling and grading. To be specific, the only brand that made every size of body since 2003 was David's Bridal, as it made sense for them to be able to visualize bridal wear in each different size and shape and went from size 00 to 16.
The key to a successful digital product strategy is to build assets once, then leverage it many times. It is critical that your digital product development is done with a production-ready mindset from the beginning.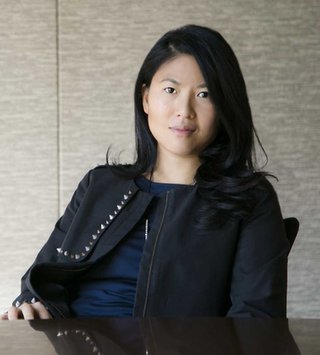 - Janice Wang, CEO Alvanon

What we advocate for, given that we now have such better visualization tools, is that product should be seen on every size, and if not every size, then at least on the smallest and the largest size, as well as the one in the middle. Why do we nag so much about this? Because with the vast inclusive size ranges that are being sold in western countries, we need to actually change the patterns to accommodate these very different body shapes. Pictures speak a thousand words. Especially when it comes to how the armhole should grade, or how clothing should drape over the chest.
Increasingly our clients are buying into this thought process, because this can be looked at as an inventory problem. If you can see what the garment will look like, good merchants can decide whether certain silhouettes will do well in certain sizes, and then either tweak the assortment or tweak the garment itself. It makes no sense to make and attempt to sell certain types of dresses that are unflattering to a size 0 woman or a size 20 woman. I challenge anyone to look at something in a size 8 and be able to extrapolate that visual into different sizes if you are NOT that size. This is the reason for the ridiculous amount of marked-down inventory on the sales racks shop floor today.
During our first 3D Tech Fest in 2020, we talked about building authentic or production-ready digital garments that map one-to-one to the physical products being sold. The key reason why building authentic digital garments is a fundamental step, is that it allows you to utilize your digital garments in different stages of the product life cycle. The key to a successful digital product strategy is to build assets once, then leverage it many times. Therefore, it is critical that your digital product development is done with a production-ready mindset from the beginning.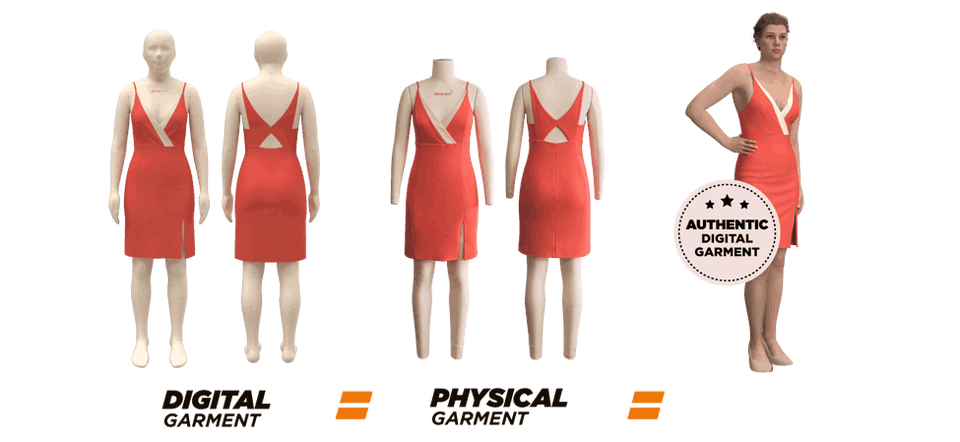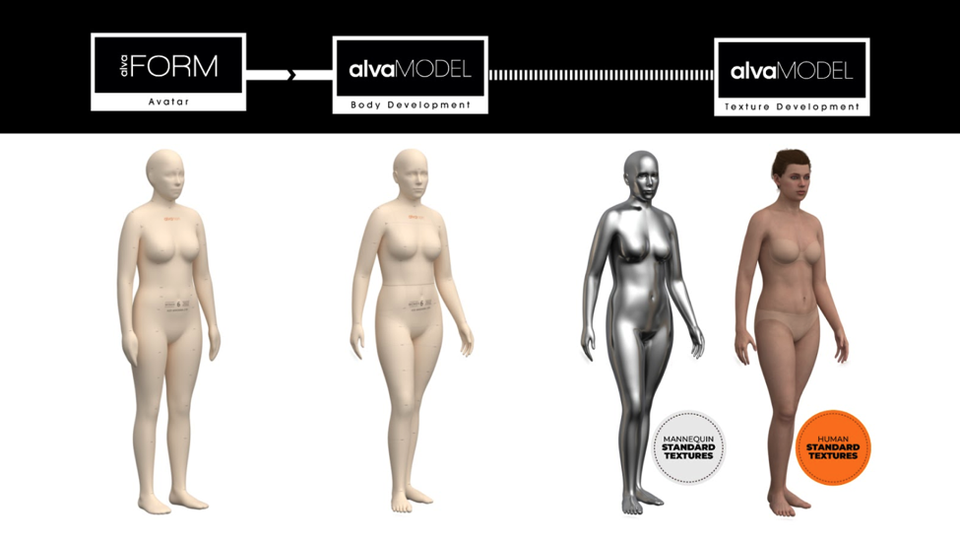 I cannot overstate the importance of a full size set, because if you have an authentic digital garment visualized in every size, you can later REUSE these assets to show your consumer how they would look in that size. Consumers want to see themselves in a similar approximation to the size that they are. In order to achieve this, you either have to photograph the actual clothing on women of varying sizes, or you create digital garments and fit them onto a size range of different avatars.
Digital avatars in the fashion world are there to showcase the clothing being sold. Therefore the bodies must be technically accurate. They are symmetrical, they hold the proportions we require for patternmaking, because clothing is symmetrical. We can add skins on avatars for use afterwards to highlight ethnicity, culture, style; create hair and makeup to make the rendered bodies and garments look great for merchandising purposes. But these avatars must be based on the technical fundamentals that adhere to the brand's agreed size and shape standards.
We need to embody research, engineering and technology to create a new army of diverse bodies that will empower the industry to become more sustainable. Getting sizing right has immediate ramifications on sell through, efficiency and inventory financing. Brands cannot wait anymore to go digital, because the sheer amount of waste being created is killing our planet. Brands, we implore you to look deep and hard into your fundamentals, figure out where you are on your digital journey, and spend money on training your people to truly use and deliver using 3D.