Boost Your Fashion Game: Power Up with Purpose-Built Planning Technology
By Richard Willis & John Robinson
Aptean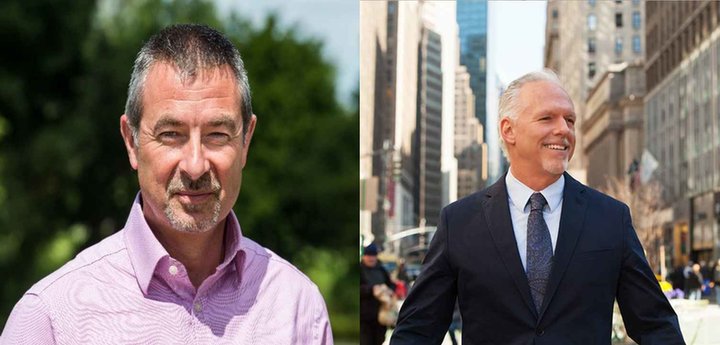 Richard Willis, Head of Sales – Retail Planning Solution
John Robinson, Senior Strategic Account Manager
The fashion and apparel industry is dynamic and exciting, with innovation at its heart and change being its driving force. That said, it is also as challenging as it is vibrant—new fashion trends drive tight turnaround times and frequent market disruptions necessitate precise planning to align supply with demand.
Seasonality and evolving buyer preferences make planning a challenge, pressuring brands to make smarter decisions, faster. What's more, planning must take place both preseason and in-season, as economic conditions and consumer attitudes shift quickly.
For fashion retailers, it's critical to have the right assortment of products in the right quantities on shelves and in online inventory at the right time. That helps you avoid two profit-draining problems—empty racks (either physical or virtual) that disappoint customers and excess products that lead to markdowns.
If you're concerned about optimizing stock levels, it may be time to consider investing in a retail planning platform. These technologies offer robust forecasting functions that enable precise allocation and replenishment based on up-to-date data. When possible, shortening your supply chain is also a prudent move, as fewer steps and shorter distances can mitigate risk.
2023 will be a year of progress, but also adaptation and adjustment, for the fashion industry. Brands should focus on investing in a modernized tech stack that includes purpose-built software with industry-specific functionality.
Traditional apparel enterprises today also struggle to compete with fast fashion brands that launch new offerings with staggering frequency. If this is a challenge your business faces, a fashion-specific product lifecycle management (PLM) solution can be invaluable in facilitating development of the latest styles and seasonal lineups, helping you get more new styles to market faster, utilizing fabrics, trims or other components already in your inventory.
A PLM also accelerates time to market by keeping all professionals involved in new product development on the same page with a "single source of truth". When teams collaborate better and don't waste time hunting for information, your products get to market faster. That means your brand stays on trend, elevating your image to consumers and ultimately driving more revenue.
Meanwhile, the challenges and realities retailers face also impact manufacturers, who contend with short timelines and tough competition. Retailers' open-to-buy windows are brief and manufacturers must be ready to strike with attractive, attainable bids.
A unified, data-driven approach, supported by the right technology helps manufacturers plan for and fulfill order commitments. A PLM solution puts needed product design and development data at your fingertips and apparel-specific enterprise resource planning (ERP) software provides visibility into every facet of your operation, including procurement, inventory, sales and financials.
Finally, it's worth noting two other trends affecting retailers and manufacturers alike, the first being the ongoing labor shortage. A third of apparel businesses recently surveyed by Aptean place attracting and retaining skilled workers as a top concern in 2023, but once again the adoption of the right technology can help. PLM and ERP platforms are designed to enable productivity and efficiency, eliminating tedious and time-consuming tasks, which in turn boosts job satisfaction and worker retention.
The industry is also feeling a continued push for greater sustainability. Today's buyers assess sourcing and manufacturing processes and overall commitment to the environment when forming opinions of your brand. Aptean's survey of apparel manufacturers identified meeting sustainability targets as a key priority for 31% of apparel manufacturers. An ERP can give your business greater visibility into your suppliers and improved control over production to make headway on this front.
2023 will be a year of progress, but also adaptation and adjustment, for the fashion industry. Digital transformation—the process of implementing purpose-built software with industry-specific functionality for a fully modernized tech stack and foundation for the future—should be a key initiative for all organizations.