2023: A Year for Executing Sustainable Business Practices
The first half of 2022 seemed promising for fashion brands, with consumer demand on the rise. However, as the year went on, the market took a turn as inflation and regional crises rose. In 2023, to better position themselves for growth, we expect brands to change economic models to be more sustainable and adopt technology that helps business run more efficiently and empower employees.
If 2022 was the year of indicating or announcing increased focus on sustainability and transparency, 2023 is about execution. To reduce waste, the fashion industry is shifting away from the linear "take-make-waste" system and embracing a circular economy. This new model focuses on designing out waste, extending the lifecycles of materials and products, and regenerating the environment. An obvious benefit for brands to provide additional transparency is to secure brand loyalty.
New American Express Trendex research reveals consumers expect transparency from businesses on their efforts addressing climate change. According to the study, consumers are also turning to brands to help them make more informed choices, with 82% of respondents sharing they want companies to provide options to offset carbon emissions associated with their purchases.
Consumers want to know more about the provenance of the goods they are purchasing and the concept of a 'digital product passport' is being widely talked about and adopted. While Digital Product Passport (DPP), is currently an EU exclusive initiative, it is global in its reach as it is designed to contain all standardized data that will make it easier for consumers to repair and recycle products. The US consumers, also hungry for sustainable products and services, will also be willing to pay for this, thus, a similar endeavor in the US will not be far behind.
Sustainability and Transparency
In 2023, we will see fashion brands change economic models to be more sustainable. Initiatives like designing out waste and digital product passport will gain momentum. Embracing technology to execute on sustainable business practices will be the top priority for brands.
Technology and Automation: Empowering Smaller Fashion Brands
Growth requires access to better data, new or improved processes, and innovation. Companies are looking for data driven information and insights to make better decisions and run their businesses more efficiently.
Often, data is spread out in multiple places, making it difficult to find and inefficient to manage. Such a process is also prone to errors. Brands need to reshape their business processes to offer more services – and potentially be able to track after life services for products in the coming year. Data will be key to efficiently manage and execute extended product lifecycle activities from birth to end of life.
There is a big opportunity in adopting new technologies such as artificial intelligence to grow revenue and reduce costs. According to IDC, 20% of the top 100 global retailers will drive holistic business results using distributed AI systems with integrated data across retail planning, decisions, operations, and optimization by 2025.
Recently, fashion brands have shifted more focus on creating enriching brand experiences for customers to enjoy and share on social media. Jimmy Choo, for example, is making headlines for opening a hot pink café in Harrods, and Rag & Bone and other brands are creating spaces in department stores for exclusive customer service experiences. Experiences like this attract influencers and consumers who may not otherwise interact with the brand. However, not all fashion brands have the bandwidth to explore these creative options.
Smaller brands don't necessarily have large teams to have a specialist for everything. Often, one person will wear many hats and cover many roles, so creating out-of-the-box customer experiences may not be within their bandwidth to pursue. In 2023 and the years to come, these smaller teams will likely adopt more technology to automate processes and free up talent to create brand experiences and focus on specialized roles. Brands will resultingly be able to focus more on providing memorable and unique customers to ultimately increase exposure and stand out amongst the competition.
The fashion industry is becoming more competitive, and to stay relevant in 2023, fashion brands must execute on sustainable business practices, adopt technology to help run business more efficiently, and empower employees.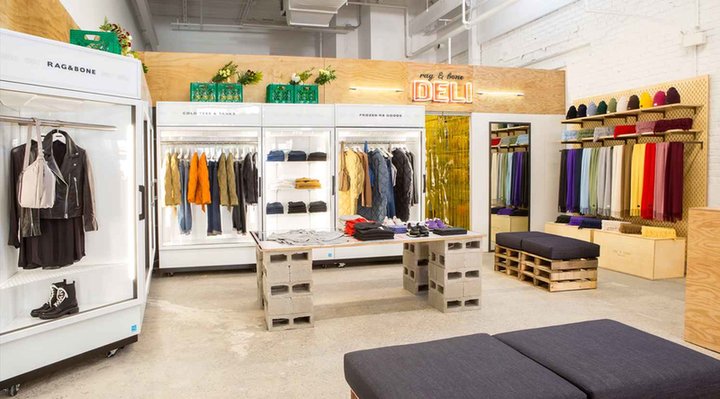 Jimmy Choo's hot pink café in Harrods