Fashion Brands Must Reduce Inventory Overhang ASAP
By Mark Hook
VP, Global Brand, PR & Comms, Inventory Planner by Sage
With an economic downturn looming and the threat of reduced spending increasing, firms who overstocked during the pandemic are stuck - hoarding mountains of goods in their warehouses that they can't shift.





Fashion and apparel brands will be dead if they don't take care of inventory. It's of absolutely no value to have heaps of the wrong sizes. Inventory planning needs to be a spending and strategic priority for all merchants.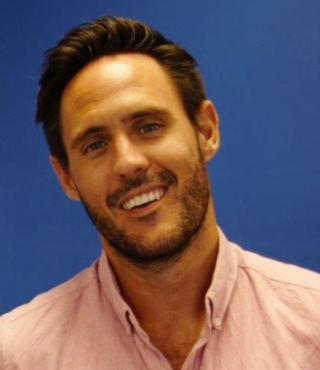 According to the Washington Post, stores are sitting on a record $732 billion of merchandise.
Fashion stores arguably have it even worse. According to a recent survey by Inventory Planner, 60 percent of fashion retailers have surplus goods they're desperate to offload since the holidays - accounting for almost 20 percent of their entire stock holding.

Mountains of excess stock is a particular challenge for fashion retailers because products start to decrease in value after a while – and the seasonal effect can see items quickly go out of fashion, become redundant and more.
How are brands planning to deal with inventory issues?
As demand slackens, American and British store chains are sitting on so much inventory that brands — particularly for apparel — have resorted to offering major discounts. Most fashion brands we spoke to are slashing the prices of products, offering freebies with other purchases, bundling products together, and even giving away unwanted items. However, these are tactics that hurt the bottom line, with more than half of retailers admitting it will be difficult to absorb the loss of marking down prices, liquidation or writing off of excess stock.
According to Michael Tomchin, Founder and CEO, of apparel brand Cycology, companies need to start looking at the inventory more strategically to face off the downturn: "If you've got a heap of small sized products but you're out of stock of large, which is the one everyone goes for, you'll lose out on sales and have capital tied up in inventory that's not moving. It's of absolutely no value to have heaps of the wrong sizes and it's a massive risk to cash."
"The harsh reality is that if you don't take care of inventory your business will be dead," Michael says. "Inventory planning needs to be a spending and strategic priority for all merchants."

As the economic crisis worsens, cutting inventory is a crucial strategic move for all brands.

Danielle Malconian, CEO of plus-size apparel brand Vikki V recalls, the 'fear' of overbuying was a key factor behind her own inventory planning overhaul of the business three years ago.
"To scale online you have to sell more of the same thing to more people, and go deeper and deeper into your inventory levels – and that's risky," says Danielle. "It's frightening as a retailer to overbuy – these days you could go out of business. Cash flow is everything."
"If dollars are caught up in inventory that you're not able to sell, you can either go out and find more money somehow, or you're in a situation where you have to discount to survive."


Using inventory planning technology, Danielle's team receives detailed inventory insights so they can easily identify their hottest sellers and accurately replenish their collection of plus-size garments right down to color, style, size and other variants, to create a more optimized inventory with maximum selling potential that also reduces risk.

In a healthier market, many stores focus on growth, but a recessionary environment calls for a different strategy, one focused on profit.

This is true for all merchants – but especially those in apparel with such overstock issues. They need to work out what's working and contributing to profit – and take a granular approach to analyzing data on a daily and weekly basis in order to reduce overhang.
Michael Tomchin says reducing stock holding and improving overall inventory mix can have positive implications for the balance sheet. "Say you hold $1 million in inventory and, at a very conservative estimate, you employ technology that improves your inventory ordering and investments by 10% a year (for us, it's actually higher than 10%). That would result in a saving of $100,000 a year. It's a no brainer."

The threat of sitting on so much inventory is very real. Apparel retailers need solutions that allow them to quickly see where they do and do not have demand, so they can easily identify what needs to be cleared out to free up cash and ensure long-term viability.