Sustainable Fashion: Towards Traceability and Transparency
By Leigh Anne Statuto
Director - Responsible Business Coalition, Fordham Gabelli School of Business
Sustainability has gained significant interest and momentum among various stakeholders across the fashion value chain—from C-Suite level executives who now understand the value of implementing sustainability into business operations and processes, to conscious consumers demanding increased transparency on the social and environmental impact of the products.




Fashion brands and retailers must quickly adopt on-product labeling. Ecolabels are an important and viable mechanism for eco-conscious consumers to evaluate the sustainability of the garments that they consider purchasing.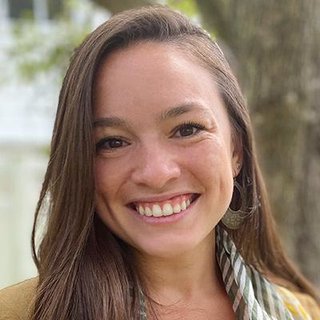 Fashion brands and retailers have made impressive strides in sustainability and have explored different ESG levers and practices to meet ambitious social and climate targets such as regenerative agriculture, circularity, and women's empowerment and education. Increasing regulation and consumer demand for sustainability presents the industry with a unique opportunity to communicate existing efforts in way that is transparent, authentic, and digestible.
Mounting Pressure Driving Innovation
State of the Industry Lies in Transparency
The state of sustainability in the fashion industry is one of exciting and creative opportunity for brand differentiation and overall positive environmental and social impact, but also one of mounting pressure. Consumers are increasingly aware of greenwashing techniques and the risks associated, and want to see more accountability and action from brands beyond vague promises of sustainability. Concerns stemming from consumers and investors, coupled with the need to meet government regulation, has increased the need for product-level transparency.
The idea of on-product labeling, similar to a food nutrition label but for fashion, is one innovative method that has begun to gain traction. In just a few years, it may be required by international law to label all garments regarding their carbon footprint, chemical makeup, and recyclability-- information that consumers actively want to know, according to the Consumer Interest in Fashion Ecolabeling (CIFE). The Responsible Business Coalition (RBC) at Fordham Gabelli School of Business, in partnership with Rockbridge Associates, conducted the CIFE and uncovered that most eco-conscious fashion consumers want simplified access to product's sustainability credentials as a mechanism to make more informed purchasing decisions.
On-product labels, or ecolabels, have the power to enact change at a consumer level while meeting traceability and transparency regulations. According to the CIFE, nearly half of consumers surveyed revealed that recyclability is an important aspect to see on ecolabels, followed by human rights, chemical usage, animal welfare, and material usage. Findings from the CIFE stated that overall, consumers want detailed, yet simplified information relevant to the creation of a garment. With that, comes the need for increased consumer education in addition to chain of custody requirements, data, and industry alignment.
Ease and convenience are key when it comes to reaching all consumer segments. On-product labels are the most preferred mode of communication for eco-conscious consumers, as it provides easy access to garments' sustainability credentials at the point of purchase.
Successful adoption of on-product labeling must come from an industry level in order to drive collective action and collaboration towards enhanced traceability across the value chain. At the intersection of mounting market pressures, regulations, and consumer demands, on-product labeling is an opportunity to build loyalty and trust by communicating existing sustainability efforts within the fashion industry in an authentic and transparent way.