7 Key Themes for Fashion Retailers in 2023
By William R. Adler
CEO & President, True Fit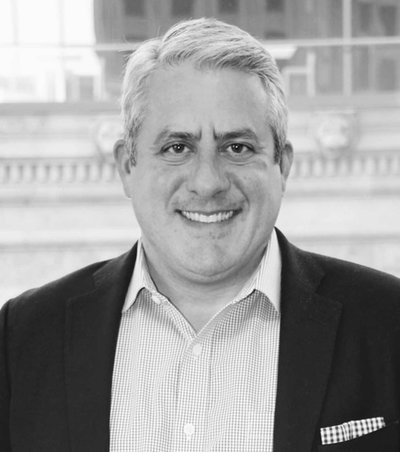 Covid was a 3-year event for the apparel markets. After wild swings down in 2020 and back up in 2021, shoppers got a bit cautious in the second half of 2022 as inflation pinched their wallet, and we normalized overall to a moderate 2022.
For 2023, I expect to see steady growth, more predictable consumer behavior as inflation begins to come down and for the first time in 3 years we should see incremental growth vs 2019, completing the Covid correction cycle.
Recent conversations with fashion & retail execs point me to 7 Key Themes for 2023:
Mood: They are generally, cautiously, optimistic. The last few years were unpredictable, and nothing is harder for retailers than uncertainty. While 2023 certainly won't be easy, it does seem that the conditions are more predictable, and we can return to some pattern recognition. Note: Of course no one predicted a 100-year pandemic…so the wise have a general air of humility.


Prepare for the next big growth run: Retailers will optimize digital in 2023 instead of focusing on expanding. Most expect the markets to bounce in 2024 so they are investing thoughtfully in the must-haves to grow strategically. Must-have platforms are ones that solve mission-critical challenges, have clear ROI, and deliver multiple benefits beyond the core function that elevate the retailer's overall tech ecosystem and contribute to all results. Since Return On Ad Spend (ROAS) is down on social, and given cautious consumer sentiment, retailers are looking to drive revenue with less investment via existing partners. Retailers are leveraging existing partners to fully optimize their capabilities. For example, in addition to solving a mission critical problem on product details pages (PDP), True Fit also provides the critical otherwise missing consumer and product data / insights to help retailers from sourcing and product development, to better evolving customer insight and relevance, to creating a very valuable first party audience, to uniting CX for digital consumers in store.


Break the habit and build up first party audience: In 2023 retailers will break the expensive and inefficient social audience acquisition cycle. Expensive social audiences continue to deliver declining value and retailers will urgently prioritize building their own reliable first party audiences that are relevant and rich in differentiated data.


Retention. Retention. Retention: First and best way to do this is to optimize retention. Every fashion and retail executive I have spoken to is focusing intensely on this. This makes sense. Retailers already paid a lot of money to get high cost traffic to the site, so harnessing the identity of relevant browsers, especially Ideal Customer Profiles (ICPs) that signal high intent or buy, is critical to avoid reacquiring someone you already had a chance to know. Then adding key differentiated data, and the ability to identify and retain that person, post bounce or post purchase, is more and more mission critical.


Return rates have reached absurd: Return rates are crushing operating margins and retailers are urgently working to optimize since the pain has grown significantly with the rapid adoption of digital shopping in 2021 and 2022. The WSJ reported the total cost of a return is now nearly 60% of the sale price. And aside from the economic pain, returned merchandise cannot be resold and those goods end up in landfills creating an environmental quagmire.

Trustworthy, best in class fit tech on PDP solves for size bracketing and is now table stakes. True Fit for example helped a multi-brand sportswear retailer reduce returns by 24% by targeting that consumer behavior.

But it's not enough. Leading retailers understand that if a person gets to PDP with an item they're not going to like, with a garment that has fit problems, a great fit recommendation can only help with size bracketing, which is part of the puzzle. We are seeing leading retailers get more strategic: integrating fit recommendations into upper funnel along with leveraging differentiated consumer preferences to create a more productive discovery, as well as utilizing product level fit data to make product fit the actual preferences of people on the site better. This approach, which is more strategic, will deliver a strong playbook for reducing returns.


More with less by serving all well. Just as every company in today's economy is prioritizing profitability over growth at any cost, retailers need to drive more revenue with less to invest. Adoption of on-site personalization is critical. And since apparel has long been constrained digitally because of the size and fit barrier, removing that barrier on PDP is absolutely mission-critical. Additionally, since not every consumer is an engager, it's critical to provide excellent, high-quality fit guidance for 100% of visitors—engagers and non-engages alike. Doing so with a trusted, proven, data-driven fit solution is the triple threat: drives strong lifts in Revenue per visitor (RPV), return reduction, and is a boon to retention.


Decisions today will define the winners as consumers will drive a $425Bn shift in apparel demand to digital by 2025. Consumers are adopting simple and reliable fit technology solution to drive more creative and confident shopping. We saw this in the proliferation of ratings and reviews in the 2000's, fin tech apps in the 2010's, and now we're seeing it significantly in the 2020's with fit tech. We expect the adoption of fit tech to continue as shoppers unlock apparel's $2Trillion treasure trove of new and favorite brands, try new silhouettes and categories, and push the boundaries of their personal creativity and self expression discovering fashion digitally.