Boost Your Fashion Game: Power Up with Purpose-Built Planning Technology
By Darren Hunter & Harin Nannayakkara
Rizing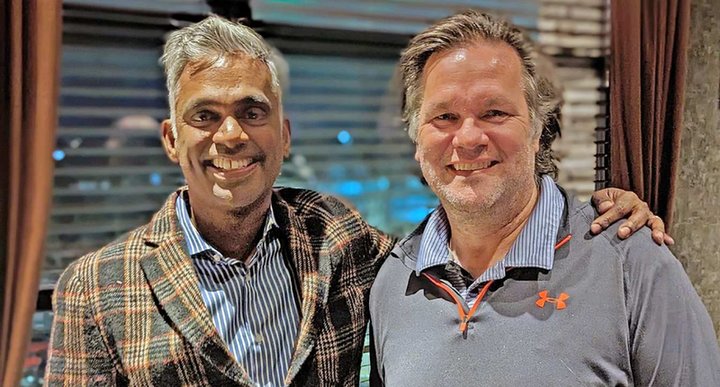 Darren Hunter, Global Head of Retail Business Development
Harin Nannayakkara, Global Head of Fashion Business Development
In recent years, apparel and fashion customers have become increasingly conscious of their spending habits and environmental impact. Customers are spending less but still want retailers with environmentally sustainable products and packaging delivered in fast, flexible ways.
This shift in the retail industry has caused companies to rethink their business models and technology. Let's take a closer look.
Customer are asking for too much while spending less. See them as informed buyers, driving apparel and fashion companies to become better versions of themselves.
Customers Are Spending Less
The pinch is in.
Consumers are spending less at retail stores this year due to economic uncertainty caused by the ongoing pandemic. People fear losing their jobs or getting paid less, so they're opting to save more. Retailers must respond with products that remain desirable in the face of decreased spending.
Retailers must ensure they have the right products available when customers are ready to buy. To be more effective at stock management, retailers need supply-chain technology to collaborate with suppliers and vendors to find solutions for customer-friendly options like same-day shipping services, real-time order updates, or order re-routing. Providing customers with the most accurate delivery details has proven to be a significant differentiator for some retailers.
Another way to entice cautious spenders is to personalize interactions with them. Retailers who can individualize product messaging via in-store, online, and social media channels will win the hearts and minds of consumers in 2023.
Some consumers also save money by purchasing items second-hand. Retailers who use technology with access to product pricing, availability, and sales history have an easier time deciding what products to resell and how to price them. Adding resale capabilities to their websites and other channels will allow retailers to capture even more sales from these value-conscious consumers.
Retailers need to think about both sides of the third-party fence. On one side, they need to have expanded technology to extend their catalogs with products drop-shipped from third-party vendors. Selling more without carrying the inventory will help keep costs down.
On the other side of the fence, we're seeing more retailers emphasize a balanced approach by adding third-party marketplaces to their retail and wholesale channels. To succeed, they must have the right business model and underlying technology
Customers Want Faster Deliveries
Over the past two years, retailers have struggled to improve delivery speeds due to supply chain and weather-related challenges.
The continued disruptions are a catalyst for a reconfiguration of global production, especially for large vertically integrated manufacturers. They're now exploring and evaluating new supply chain models based around vertical integration, nearshoring, and small-batch production enabled by enhanced digitization. We're already working with some large manufacturing clients to enhance and strengthen their digital core to facilitate this process.
Customers Want Greener Products
The number of 'Environmental Consumers' is growing and impacting product and packaging decisions. These customers will increasingly reject disposable products with a large carbon footprint (especially plastic). They will place a high value on retailers providing products that last longer or that can be recycled or repaired.
It might be easy to think that today's customers ask for too much while spending less.
We prefer to see them as informed buyers, driving apparel and fashion companies to become better versions of themselves.
By investing in technology and modifying business practices to meet these shifts in customer expectations, retailers can improve their customer experience and reduce their environmental impact.
That's a win-win.
Customers Are Driving Improvements