The case of missing grocery items or bizarre substitution? Time for grocers to step up
By Frank Kouretas, Chief Product Officer at Orckestra, powered by mdf commerce
The pandemic ignited a veritable explosion in online grocery delivery. According to a PayPal-commissioned poll by Maru Group in July 2021, almost three-quarters (72%) of adults in Canada said they like being able to order groceries online. More than 1 in 5 respondents said they will do more grocery delivery after the pandemic than before.
The explosion in online grocery has pushed the industry to strive for innovation, sometimes with too much haste. New technologies and practices have been adopted in such a short period of time, not allowing grocers with enough window to test and learn. Coupled with global supply chain turmoil from COVID-19 lockdowns, and ongoing geopolitical tensions that have resulted in sparsely stocked supermarket shelves, grocers are struggling to find a balance between business scalability, supply chain resiliency, and customer satisfaction.
We hear about an increasing number of cases of missing items or bizarre product substitutions being reported in online orders. These instances range from roses being swapped for bell peppers, a thermometer being switched for a box of mac and cheese, and beets instead of horseradish, among many other reported incidents. This has left online grocery shoppers puzzled and frustrated, negatively impacting customer loyalty, and in turn the grocers' business.
There is value for grocers in delighting customers and improving long-term loyalty by leveraging relevant technologies with grocery-specific features.
- Frank Kouretas, Chief Product Officer at Orckestra, powered by mdf commerce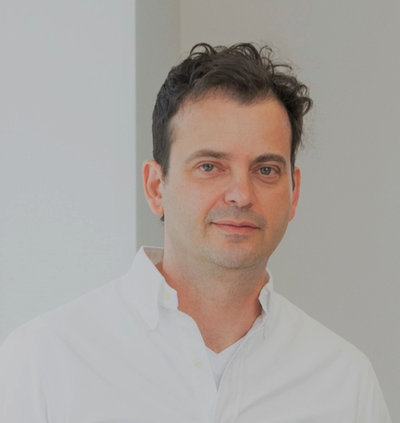 The current landscape -
Each grocer handles instances of item swaps differently depending on their operating model. The outcomes vary based on how they choose to manage their end-to-end customer journey, whether in-house or in collaboration with a third-party.
Some companies have chosen to rely on complex algorithms to help avoid unwanted substitutions while others depend on employee/courier knowledge. With enough effort from the individual grocers to integrate the right AI solution, AI can help substitution decisions for many, and while it can operate with a high level of accuracy, it may not necessarily be the ideal solution for all e-grocers, as those left behind end up frustrated. Moreover, having a third-party picker shopping in a customer's stead may not be perfect either as they might be unfamiliar with the store's assortment of products, leading to non-compliant substitutions.
The way forward for grocers -
The most important elements of a memorable online grocery shopping experience happen after the moment the customer places their order. Grocers need to fulfill it on time, without missing items, and with the appropriate substitutions when requested. If grocers get any of those elements wrong, new users will be turned off from online grocery, and seasoned online shoppers may decide on using a competing service. That is why it is so important for grocers to adopt the right digital solutions that facilitate the fulfillment process, providing the best customer experience.
The right technology helps grocers solve these problems and creates a seamless shopping experience for consumers. From website interfaces wherein the customer can select their desired substitutions for each item, to mobile apps with workflows that help mitigate common errors providing 'add, remove items or retrieve directives' options for customers to choose from, here is a look at tech enhancements that can help grocers achieve the cost efficiencies and on-demand scalability they need with customer satisfaction at the core.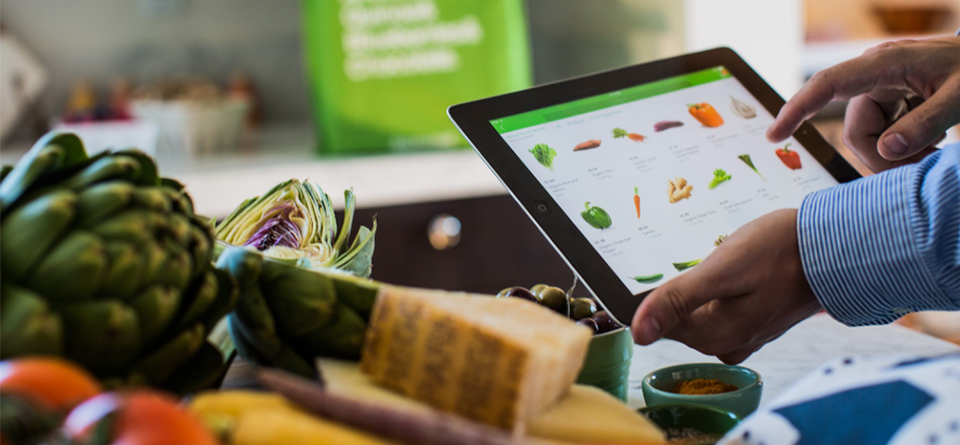 A. Choice at the heart of a good experience - Grocers need to provide their consumers with the option to decide if they want substitutions or not. Consumers need to be in charge of their orders and have the ability to choose between options such as: "allow substitutions for all items", "allow for all items except these ones", or "don't substitute any items". These may seem like simple checkout options for customers but in reality, they can make all the difference and you can even go a step further to suggest some substitutions for products that are out of stock
B. Moving towards mobile store fulfillment - One of the best ways to optimize the efficiency of store associates who are fulfilling online orders is with the implementation of an end-to-end store fulfillment solutions. A combination of intelligent workflows and an accompanying mobile fulfillment app that facilitate the picking, packing, and pick-up or delivery of orders at scale. It's important to optimize workflows according to the needs of the grocer and their store format to ensure you implement the most cost-effective process in store. Adopting cost-effective solutions such as these can empower grocers in various ways:
Picking and packing orders can be a breeze - Thanks to technology that can prioritize new orders added in real-time, ranked by pick-up and delivery times, or flag orders that are running late. The same goes for picking orders. A planogram can easily identify optimal in-store picking routes by listing every item in a precise and strategic order.


Minimize mistakes - Mobile fulfillment technologies can also help drastically minimize mistakes. Digital solutions essentially cut down on picking errors, sounding alerts when the wrong product or quantity is scanned. This technology can also notify an associate whenever a customer leaves specific instructions or requests. This helps grocers protect margins as mistakes done on perishable goods usually end up as pure loss.


Ensure proper substitutions – Clear visibility on customer requests for substitutions coupled with employees' knowledge helps ensure more accurate substitutions for out-of-stock items.


Lower cost fulfillment - With the right workflows in place high-volume stores can achieve a 100%+ increase in the number of items fulfilled per hour.
C. A well-equipped staff - Finally, the proper training and coaching of sales associates remain an integral part of any successful business. Using third-party delivery services can be challenging because their workers are not as fluent with the store's products and layout, and this increases the potential for errors. That's why training the staff and equipping them with the right technology is vital.
There is value for grocers in delighting customers and improving long-term loyalty by leveraging relevant technologies with grocery-specific features alongside their own staff's expertise to deliver a gold standard service – getting the customer what they ordered with every substitution and request accounted for. This in turn helps minimize substitution errors, enabling grocers to protect margins, and improve business scalability.