5 strategies to optimise the online integration of your grocery store
The demand for grocery omnichannel ecommerce has been fueled by the pandemic, specifically consumers' desire for convenience. According to a recent McKinsey report, click-and-collect and delivery orders increased by about 50% during the COVID-19 pandemic. Experts project that grocery ecommerce will double in the next five years.
To keep up with this demand and consumer expectations, grocers will have to invest in the right forward-looking technology to evolve omnichannel offerings to meet customer needs. However, while omnichannel ecommerce continues to offer added convenience for consumers, profitability remains a challenge for grocery retailers. Delivery expenses and costs for in-store picking and other operations can be very high if not optimised correctly for scale and profitability.
With that in mind, here is a look at 5 strategies that can help grocers optimise online integration of their grocery store.
Grocery consumers have undeniably shifted toward eCommerce and grocers need to be well prepared to meet the dual challenges of delivering on growth while achieving profitability.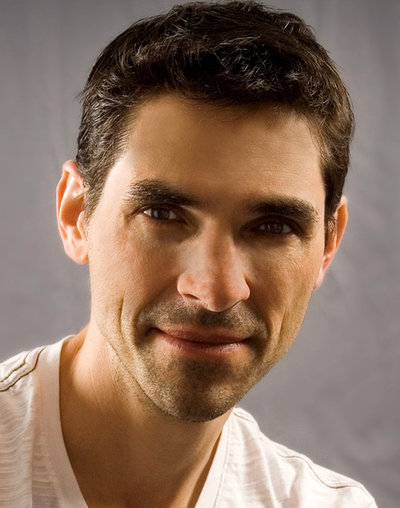 A modular platform that's really flexible
This digital transformation that grocers are experiencing has been sudden and massive. Shoppers are used to the comfort and convenience of buying from anywhere, at any time, on any device. Spoiled for choice, customers are so used to consuming content and making purchases across different channels that legacy retailers are struggling to define agile and modern digital strategies to bring added value and build brand loyalty.
Modular platforms may be the answer grocers are looking for. This type of platform can aid grocers in providing customers with a seamless shopping experience, even as their preferences keep evolving. It offers grocers the flexibility to customise their digital offering with the ability to choose their preferred front-end solution provider. Since each module handles different functions and operates independently, retailers can update and publish content across a variety of channels more easily without the need for developers to make changes to the underlying platform. This also allows grocers to complement their existing tech stack with multiple third party applications as needed to improve the most important elements of their online grocery experience, including payment gateway, AI-driven product recommendations, grocery-specific shopping cart options, multimedia content, consumer loyalty programs, support and contact methods, and so on.
Provide smooth and efficient customer experiences
Consumers are always looking for efficiencies that can save them time, effort and money. To give themselves a competitive edge and build loyalty, grocers will have to offer quick, easy and intuitive online customer experiences. This means allowing consumers to create simple shopping lists, access rich product information, make use of efficient search tools to find products and pricing, and experience intuitive on-site navigation.
For an online grocery platform to be worth its salt, consumers must be able to easily find the products they want and the information they need to complete a purchase. Contrary to general retail, grocers need to offer their customers the ability to choose their products not only in units, but also in volume, in weight. Depending on regions, they might need to add quantity limits, age restriction, product origins, and possible allergens. Another essential aspect of the customer experience is personalization, such as item and recipe recommendations based on previous purchases, and curated deals and discounts. To create these smooth and efficient customer experiences, grocers need a platform that can optimise and support the ingestion of massive amounts of product information and data.
Modular platforms can aid grocers in providing customers with a seamless shopping experience, even as their preferences keep evolving.
Offer multiple fulfillment options
The need for convenience has driven demand for multiple fulfillment options. With changing consumer lifestyles and hybrid work environments, customers are looking for more purchasing options. These options include the ability to buy online and pick up in store, the option of curbside pickup, and better shipping and delivery options.
Grocers will need technology solutions to offer these experiences. The order management system needs sophisticated order routing capabilities such as buy-online-pick-up-in-store, ship-from-store, ship-to-store, split-shipments, same-day delivery, and the ability to combine them. It also needs to support grocers in offering pick-up and delivery time slot reservations that are convenient for customers. The mobile store fulfillment application needs to support these scenarios to help create a great customer experience while streamlining both front-end and back-end operations.
Improve efficiency of store associates
Two of the biggest challenges faced by grocers include supply chain disruptions and labour shortages. As a result, online grocery consumers are experiencing an increasing number of unavailable items and bizarre product substitutions. It has become imperative for grocers to optimise the efficiency of store associates who are fulfilling online orders, and one of the best ways to do that is with the implementation of an end-to-end store fulfillment solution that facilitates picking, packing, and pick-up or delivery of orders at scale.
Fulfillment solutions optimise workflows according to the needs of the grocer and their store format to ensure that they implement the most cost-effective process. Furthermore, pick and pack applications make order picking a breeze, enabling associates to prioritise orders in real time, allow batch picking, identify optimal in-store picking routes, guide product substitutions and minimise mistakes with notification alerts. With the right fulfillment workflows in place, high-volume stores can achieve a 100% or more increase in the number of items fulfilled per hour, while minimising wrong picks and other fulfilment mistakes. The app can be operated on any handheld device, further improving the flexibility of the in-store associates.
Build for dynamic and complex business models
Grocers are now scaling operations rapidly, making their business models increasingly complex with multi-banner, regions, languages, currency and more. It is not profitable for them to re-platform for new features or regions. This is why they need to choose the right tech stack that can support their dynamic needs and is able to provide granular pricing and assortments down to the store level with authorization for administration tasks. This will make it easy for grocers to streamline operations internally while continuing to provide industry leading grocery shopping experience to their consumers.
Grocery consumers have undeniably shifted toward ecommerce and grocers need to be well prepared to meet the dual challenges of delivering on growth while achieving profitability, making it necessary for them to focus on optimising their omnichannel experience as they experiment with new ways to engage shoppers in a seamless shopping experience.