The Rise of Private Label Brands Amid a Pandemic and Economic Uncertainty
By Maisie Woolverton, Sr. Marketing Manager, Revionics (an Aptos Company)
A look at retail's own brand renaissance, and why private label pricing strategy is key
While unpredictable supply chain strains and high inflation rates have created a number of headaches for retailers over the past couple of years, they also turned out to be a real opportunity for private label brands. As The Wall Street Journal says, "shoppers are becoming increasingly fickle, with availability and price determining what goes into their shopping carts."
Reports show that some of the grocery categories with the highest inflation in 2021 actually saw the most private label penetration. Private label brands also gained share in food categories that typically otherwise struggle during inflation, including poultry, meat and frozen foods.
These trends suggest that own brands have a real shot at either beating or at least closing the gap in wallet share with consumer packaged goods brands, particularly in those categories most likely to be disrupted by inflation. But even if private labels have the upper hand, sustaining that growth will require retailers to create a pricing strategy that maximizes margins without agitating shoppers' price sensitivities.
First, let's look at where some of the major players are investing in own brands, and then we'll cover the private label pricing best practices to keep in mind during inflationary times.
Major players make strides with private label brands
While certain large players like Costco and Aldi have long been known for their beloved own brands, they aren't the only ones capitalizing on the current growth of private labels. Many major retailers have been aggressively expanding their own brand offerings since the pandemic pushed more consumers to switch products and lower their loyalties.
Target has been building its private label empire over the last several years and is now reaping copious rewards. In Q1 2021, Target's private label brands sales grew 36% – the most growth ever. Even Amazon is rolling out new plant-based products for its Fresh food brand.
Walmart's chief merchandising officer, Charles Redfield, spoke with Progressive Grocer recently about the importance of its own brands, such as Great Value and Marketside, to its bottom line. He said that "customers are choosing [its] private brands more often, driving double-digit growth since 2020."
I could go on all day listing the ways retailers have been investing in private labels recently, but I obviously won't. Here are just a few more noteworthy examples:
H-E-B – As a Texas native and H-E-B loyalist, I've noticed the retailer's development and expansion of numerous new and existing own-brand lines, including new personal care and household products under the Field & Future name. The environmentally-conscious brand was officially launched in November 2021 to coincide with Texas Recycles Day, and the lineup includes more eco-friendly products, such as trash bags, sponges and toothpaste. As another example, just a few months ago, H-E-B also rallied support of Texas teachers with a fun, limited-time ice cream flavor, "Education Heroes," with proceeds benefiting educators statewide.


Macy's – Just last month, Macy's pegged longtime Target veteran Emily Erusha-Hilleque to revamp its private label brands. Macy's chief merchandising officer, Nata Dvir, recently said, "We are prioritizing our private brand portfolio to grow our overall business and capture market share by offering assortments that build style credibility at compelling prices."


Buyk – Grocery delivery startup Buyk is a new one to me, but it shows just how far the reach of the current private label frenzy can go. The company plans to expand its newly released own brand to eventually make up 40% of its offerings by the end of the year.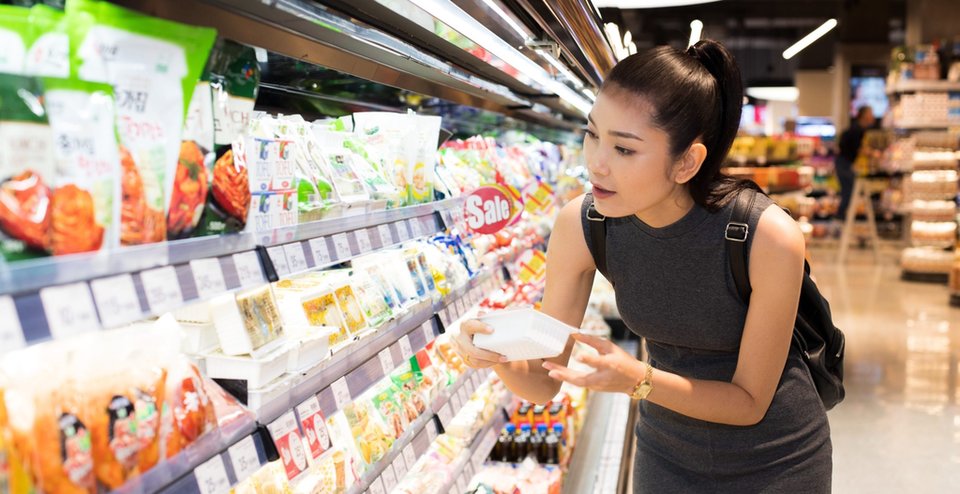 Retailers have more control over pricing and promotional strategies for their own brands than national brands and can use it to their strategic advantage.
Pricing is an essential part of any own-brand strategy
How does price play into consumers' gravitation toward private label products? More consumers are seeking value during inflationary times. One recent study found that among U.S. adults, 89.7% have switched from a national label to a store brand because of better value. Similarly, McKinsey found that more than 45% of consumers said cheaper prices were a primary reason for buying more own-brand products than they did before the pandemic.
To become successful in today's market, it's important to keep these pricing best practices in mind for private label brands, including:
Define the reason for introducing a private label brand
Build a consistent brand gap architecture
Establish your competitors by looking at customers' cross-shopping behavior
Leverage analytics to assess consumer behavior and changes in the market
Get clear promotional performance results and analytics
Optimize markdown plans based on consumer demand
Own brands must be ready for today's market
Retailers have more control over pricing and promotional strategies for their own brands than national brands and can use it to their strategic advantage. If priced strategically, retailers can use private labels to take share from national brand names and even become the brand of choice.