Powering Grocery eCommerce
Mercatus helps leading grocers get back in charge of their eCommerce experience, empowering them to deliver exceptional retailer-branded, end-to-end online shopping from store to door. The Mercatus Digital Commerce platform is used by leading North American retailers, including Weis Markets, Save Mart brands, Brookshire's Grocery Company, Kowalski's Markets, WinCo Foods, Smart & Final, Stater Bros. Markets and others. RetailToday caught up with Kevin Kidd, VP Product, Mercatus to get a sense of how retailers leverage the Mercatus platform to create authentic digital shopping experiences with solutions to drive shopper engagement, grow share of wallet and achieve profitability while quickly adapting to changes in consumer behavior.
We've continually innovated on our platform for more than a decade now, and being multi-tenant has enabled us to do so faster and more effectively than other competing solutions in the market.
By Kevin Kidd, VP Product, Mercatus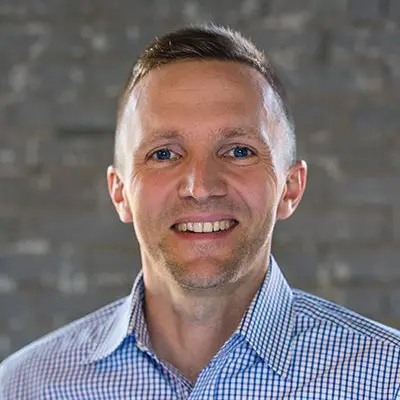 How do you ensure your clients get the most out of the Mercatus Digital Commerce Platform? Please illustrate.
We know from our research that online grocery shopping is here to stay as part of the omnichannel consumer experience. We also know that regional grocers face constant pressure to keep up with new technologies offered by competitors and marketplace disruptors.
That's why we work hard to provide a digital commerce platform that's always evolving, always improving, so that our clients retain a competitive edge. One way we do this is by practicing rapid product innovation to improve our customers' competitiveness and profitability.
We also focus on making it easy for grocers to tap into the Mercatus Digital Commerce Platform features, without overtaxing their existing resources. We'll work with a new client to get them onboarded quickly and smoothly with a flexible, integrated approach that fits their business. Right away, the Mercatus platform gives them ownership of their customer data so they can preserve loyalty and profits, no matter what their size.
Then as their owned eCommerce offering scales up, they can integrate additional systems and processes. These include advanced features like endless aisles, prepared food, and optimized fulfillment, to name just a few. The goal is always to work with clients to find the integration technology that best fits their business to provide greater efficiencies and increased profitability.
Tell us what you feel has changed and/or advanced in your product offering this year to differentiate your company from others in helping Grocers embrace eCommerce.
We're really excited about upcoming upgrades to our platform. The biggest advancement we've been working on this year is a complete overhaul of our white-label web and mobile applications. We're migrating to the same leading technology framework used by companies like Uber, Shopify, Amazon, and Facebook.
This migration has given us the opportunity to redesign and optimize the various flows of the customer journey, informed by feedback from a third-party audit that covered more than 500 UX performance scoring parameters. We also spent time benchmarking against leading and competing providers in the eCommerce space. This means our clients will get a more modern and flexible user interface that's also optimized for higher basket conversions.
We've also taken the opportunity to re-architect our white-label web and mobile front-ends, and our clients can expect: fewer bugs, quicker releases, omni-channel content management, and a much greater ability to emulate their unique branding.
Can you throw light on performance and scalability of your platform that potential clients would be interested to know about?
So there are three ways we look at the performance and scalability of our platform: operations, infrastructure, and software.
We've continually innovated on our platform for more than a decade now, and being multi-tenant has enabled us to do so faster and more effectively than other competing solutions in the market. Over the past two years, specifically, we've doubled our engineering and product departments and evolved our operations to scale. This has significantly increased our innovation throughput hitting the market.
When the pandemic hit, we experienced a six-fold increase in demand across the board. Since then, we've invested in the scalability of our platform's tech stack in a variety of ways. We've scrutinized all of our APIs, upgraded all of our horizontal scaling policies, and greatly increased our monitoring footprint. We've also upgraded all of our host infrastructure, improved the processing time and reliability with select asynchronous data processing, and migrated our whitelable front-end frameworks.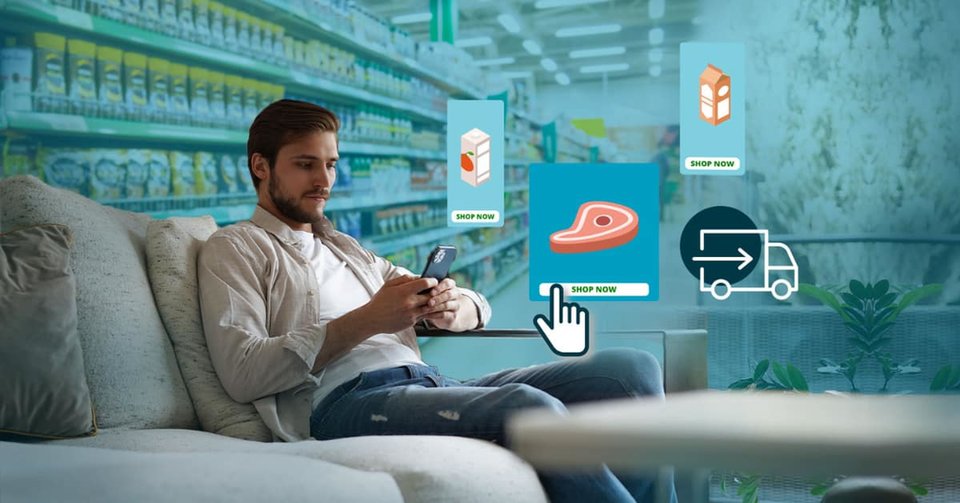 Give us a peek into how the Mercatus team keeps tabs on the changing shopping behaviors and adds new functionalities to help Grocers maximize their omnichannel customer experience.
Our innovation roadmap is market-driven. We address the needs of the market and the challenges deemed most valuable to end-users — our retail clients and their shoppers. To achieve this requires a product-led mindset, discipline to adhere to our ever-evolving methodologies, and alignment with our fundamental principles.
We also recognize that we can't do this in a bubble, and we consistently sponsor and commission grocery industry research reports to better understand how customer behaviors are shifting. On a monthly basis we support the Brick Meets Click/Mercatus Grocery Shopping Survey, which gives us the opportunity to closely track eGrocery insights and trends. This report provides the industry insight into how the pandemic, inflation, and other macro factors are impacting consumers.
Most recently, Mercatus published volume 1 of the Omnichannel Shopper Behavior Report which shares data and insights on how customers seek to maximize convenience and minimize costs in grocery delivery. Through this research we uncovered why lower fees trump speed for grocery delivery customers and on the other hand why they don't mind higher online prices. This report gives retailers by making convenience their competitive advantage.
Looking at the next 12 months, what are the three most important things you would like to achieve?
It's an exciting time for us at Mercatus. In just the last 12 months, we've doubled our development team. As we scale, it's important that we're continuing to build a strong culture and to support our team in doing great work. To that point, it's my top priority to continue to empower my product management team with owning and delivering on our roadmap. It's deeply fulfilling to see the team take on new challenges and grow as professionals.
The second is to continue to evolve our ability to measure and optimize impact for our clients. We know that for omnichannel retailers it's critical that they're charting a path to profitability. With that as our north star, associating our investments to the bottom line growth of our client's business is critical. Finally, as I mentioned earlier, we've got some fantastic enhancements coming with our platform. Among them will be a new product line that expands on our influence in the digital media space.