An industry worth $3.5 trillion in 2019 with an average annual growth rate of 25.6% from 2014 to 2017! That's the current e-commerce statistics for you. The time for eCommerce has never been better. If everything goes right, it is expected to hit approximately $7.3 trillion by 2025.
With constantly shifting trends and dynamic technological innovations, it is almost assured that eCommerce is going to have an exciting future. The eCommerce landscape has everything to offer the world—the lessons, the convenience, and of course, the disruptions. I have witnessed them too, and this article is a mere reflection of all the significant changes that will shape the future for the better.
A Brief Look Back at 2021
In 2021 we were in the recovery period of the pandemic, but economic disruptions and supply chain crisis could not stop eCommerce from thriving.
BOPIS (or otherwise known as Buy Online, Pick Up in Store) was a major talk of the retail town.
Despite product shortage and the surge in online consumer demands, Amazon gaining 40% sales growth, stunned the world.
Social commerce started to take shape, as people were locked up in their houses for a whole year. It is converging with eCommerce gradually and is set to drive $604 billion worth of sales by 2027.
Other fundamental changes that took eCommerce by the storm were omnichannel marketing, striving for excellent CX or Customer Experience, D2C conversions that made the eCommerce landscape much more profitable for businesses.
With constantly shifting trends and dynamic technological innovations, it is almost assured that eCommerce is going to have an exciting future.
- Ritesh Osta,, Marketing Head, Allride Apps and Innofied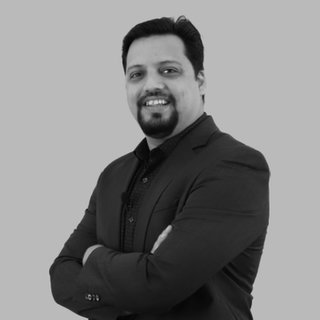 What 2022 Awaits for Ecommerce?
Depending on the consumer behaviors and current eCommerce landscape, the 5 big game changers will be:
Visual Commerce,
Voice Search,
Augmented Reality & Virtual Reality
AI & Machine Learning
Drone Delivery.
With YouTube taking the pledge and announcing their move into video commerce, we can say that video shopping will explode! Besides launching a holiday stream and shop, Livestream YouTube gives creators a platform to sell.
Google Voice Search, Alexa, Cortana, Google Home, and Siri have changed how to shop for a wider audience. Ecommerce consumers will soon be able to shop on the go with their voice assistants, making things even more convenient, like placing orders on their behalf!
Another area of emphasis will be the UI and UX with a gamify filling, display animations, multipage formations, entertaining page transition. In short, Motion will be a big trendsetter for the coming months to welcome first-time buyers! Ecommerce businesses take note.
In 2017 IKEA launched an AR catalog app that enables users to visualize how virtual furniture would look in their home. Sephora's Virtual Assistant allows users to try on makeup products. Shopify AR will enable brands to showcase their products in natural environments before purchasing to ensure the buying intention. All of these tell me that the time for AR and VR is here. Augmented reality is increasing eCommerce sales by the case, especially virtual showrooms, and of course, virtual try-on.
Virtual Reality is bridging the gap between physical retail stores and online shopping. Recreating an in-store experience for buyers with a real-time walk around the store with peers, interacting with 3D products, and more.
2022 will also experience the advanced applications of AI and ML-enabled algorithms. Customer behaviors and demand forecasting in the shopping funnel—AI offers more things to the eCommerce space.
Chatbots will be treated as a critical part of web design and development. Chatbots are 4 times more effective at making product sales than human workers.
The world is still talking about Amazon, FedEx, and Alibaba taking up a faster approach to adopting drone technology. Besides employability, it will also empower contactless delivery for good.
D2C (or Direct to Consumer) eCommerce space has shown hyper-growth over the years. As the growth will still be on the go with rising brand loyalists, D2C brands are upgrading the customer experience for users.
But the most significant change will take place regarding going back to retail shopping!
Nike has already come up with brand-new experiential locations in New York and Shanghai with a new name, "Houses of Innovation." Here, you can get to look at some exclusive products, take part in fitness tests, and even customize products with your hands, play fun games, employ a personal shopper, and more! Shopify has also opened a retail location in LA to empower entrepreneurs, helping customers experience new products and exposing new brands to light.
All in all, personalized spaces, technological advancement, and an interactive shopping experience are what we see as the future of eCommerce.