We're living in an accelerated world of eCommerce. While it can be debated how this is even measured, we can all agree things have changed rapidly in digital.
If we are only looking at the United States eCommerce, it is extremely fragmented. Some merchants are clear leaders in digital, while many are stuck in the 90's. Digital itself is really not new things, just things faster and better than before—smarter browsing, better search, easier access to data, and improved payments.
The biggest shift in eCommerce has been on the customer side—the adoption of digital shopping, which equates to more and higher customer demands. So what has changed for the customer and what lessons can your company learn from them?
I. Filtering / Site Organization
Consider how meetings were forced to change this past year—shifting from in person to virtual. While both can be effective, in many cases virtual meetings are more so. Digital has become as real and as good (even better) than our physical meetings in many cases as long as you are able to keep that connection.
How can you apply what we have learned about virtual meetings to your eCommerce practice?
Video offers a deeper connection. When you have a video meeting it always seems to be more engaging than those without. Bring video into your digital storefront by offering live video support, video showcasing products, and video tutorials.


Voice to text: We are seeing voice search continue to rise in popularity with the use of smart devices growing. This could quickly become preference over text search, especially for certain age groups.


Highlights and annotations are useful in virtual meetings, offering a great way to share ideas and connect with others. Consider offering shared wish lists (Amazon already has this) and the ability to allow shoppers to socially comment on products with family and friends.


Meeting recordings can be extremely helpful. Shoppers that can record their site experience and reconnect after their done browsing—from searching, to cart order, and return history- can be an extremely valuable tool.
Digital isn't really "virtual" anymore—it is our reality! That is why it's so important to stay on top of trends and work to implement the ones that make the most sense for your brand.
- Kali Kasprzyk, Marketing Director, Echinda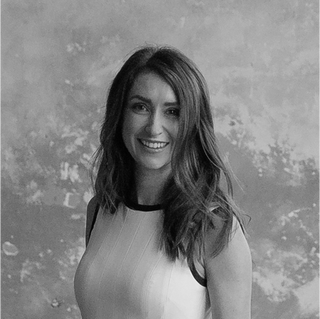 II. Inventory Transparency
Loyalty programs have evolved dramatically from the days when their sole goal was to drive profit from existing customers. During COVID-19, we saw an increased shift in allowing everyone to participate in the brands they love and be recognized for their contribution on digital platforms. Successful loyalty programs are emerging by first creating value for the customer, but still keeping the brands own objectives in mind.
How can you apply what we have learned about loyalty programs to your eCommerce practice?
Create brand advocates. Understand that non-transactional behaviors such as referrals or positive reviews are as valuable as purchases, if not more.


Update your loyalty program. First-party data is quickly becoming key to understanding and marketing to customers while third-party cookies are phased out. Consider membership app downloads, a credit card sign-up, or through creating an online profile.


Engage beyond the transaction. This allows for customers to have a more meaningful relationship with the brand. Holding Facebook or Instagram live events, offering DIY activities, and creating eServices are excellent ways to do this.


Use data to drive your decisions and improve. Whether it's through personalization or finding new opportunities to better serve customers, the data and analytics from online loyalty programs are powerful.
III. Traditional Storefront to Digital
The past year was not only digital first, but digital only in many cases. As traditional storefronts had to shut their doors, digital leaders like Amazon made us question if the in-store experience is really better. Several items stood out that make us prefer online shopping over traditional store experiences this past year.
What is key to the digital customer experience moving forward?
Augmented reality is here to stay. Fit and look is crucial in more sectors than just apparel- appliances, furniture, makeup, etc. What was once a cool tool is now a must have feature for brands to truly grow their online presence.


Build durability across your supply chain so you're not dependent on any one source.


Fulfilment should be a main focus now and always. Consumer expectations of all brands are being set by the offerings of big players like Walmart and Amazon. From same day delivery to delivery in 2 hours—knowing exactly what you need when you need it is important.
The record number of retail bankruptcies in the past two years have been driven more by outdated business models than by COVID itself. Digital isn't really "virtual" anymore—it is our reality! That is why it's so important to stay on top of trends and work to implement the ones that make the most sense for your brand. When digital integration is done right, customers accept and in most cases prefer it.