Ecommerce web design, much like the beginning of a new year, is all about looking to the future. As humans, we crave stability and balance more than ever amid a global pandemic. Yet the world around us seems to be undergoing constant, lighting-fast changes that have at times made life more difficult and less predictable. The goal of this year's ecommerce web design trends focuses on creating equitable access, deeper, more meaningful connections with customers and are in response to the needs that users have at this time.
I. Pass the Marshmallow Test
It's human nature. We don't like to wait for things. Whether we're a 3-year-old kid sitting still in hopes of a second marshmallow or a 30-year-old adult awaiting a Prime delivery, we've come to expect instant fulfillment. And with technological advances like high-speed internet and unlimited cell phone data, our collective patience is waning. Whether streaming a movie, shopping online, or staring down a marshmallow, we've been conditioned. And when we are denied immediate results, we see it as an inconvenience.
Knowing that this pleasure principle infiltrates your customers' daily behaviors and often shapes their decision-making, will help you take a customer-centric approach, a foundational element of a positive ecommerce experience.
With this in mind, shore up mobile shopping by:
Prioritizing mobile speed over desktop
Utilizing made-for-mobile personalization
Implementing mobile-first payment gateways
Creating mobile product pages with lite content
Adding impulse purchase buttons on product pages
Minimizing steps to purchase (e.g., clicks and screens)
Optimizing for mobile and desktop conversions separately
In an age where our collective patience is waning, making customer-centric approach, a foundational element of a positive ecommerce experience is the key to staying in the game.
- Omi Diaz-Cooper, CEO, Diaz & Cooper Advertising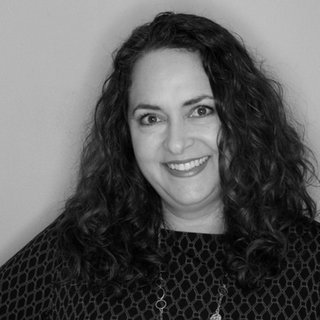 II. Don't Inadvertently Exclude Users
Given that the gains associated with creating an accessible website seem to pale in comparison to say the cost of delaying a launch, accessibility is often one of the first elements to be eliminated from designs. Unfortunately, such an approach is short-sighted, immoral, and illegal in some instances.
Accessibility has wider benefits than allowing people with disabilities to use your products. The curb-cut effect, which takes its name from the ramps cut into the surface of sidewalks, refers to the fact that designs created to benefit people with disabilities often end up benefiting everyone.
Improve your ecommerce website accessibility for persons with a disability by:
Ensuring you include proper alt text for images, audio files, and video
Providing captions and audio description options in all videos
Providing detailed text descriptions for any complex graphics
Using color with care and designing forms for accessibility
Giving your links unique and descriptive names
III. Offer Customer Support with Actual Humans
Ever dined out where your meal was mediocre, but the service was exceptional? Such a restaurant likely generates more repeat customers than competitors with tastier entrees but subpar customer service.
How can a similar concept be applied to the ecommerce space? It's simple, in addition to chat, text, and email, offer customers a warm body at the other end of a phone. There are few situations more frustrating, irritating, and anger-inducing than endlessly searching a website for a customer support line only to be told you can send the company an email or speak with a chatbot that is about as much help as a broken umbrella in a rainstorm.
The phone remains a preferred channel for customers because of its potential for empathy. Interacting with an invested and attentive human is crucial to fostering rapport with customers. And sure, offering multi-channel customer support like live chat, email, and text can enhance the customer experience, just be certain one of those options is also the telephone.
As we look to the future, no one can predict what 2022 may bring. But what we can do is be aware of trends, what's behind them, and how we respond to them in a way that puts customers' needs at the forefront.