Fidelitas has worked with a wide range of retail and eCommerce brands on their design and marketing strategies. As you would see from the examples below, illustrating its expertise in Paid Media, Social Media, Email Marketing and Public Relations, Fidelitas is an agency built to drive business outcomes for its partners.
CROSSNET is the world's first four square volleyball game! The Miami, Florida-based company sells its products (CROSSNET™ four-way net, poles, and volleyball) through Amazon and 2,500 retail stores run by brands including Walmart, Target, Academy Sports + Outdoors, DICK's Sporting Goods, SCHEELS, Wegmans, and of course, through the CROSSNET website. While the founders of the company have made it their mission to spread the game of CROSSNET throughout the world, they do understand the importance of building a brand that prioritizes consistency, value, and trust.
CROSSNET came to Fidelitas looking to hone in their PR strategy while educating a broader audience about their innovative sport. Fidelitas has worked with CROSSNET to land a variety of national and targeted regional placements. Some of their biggest wins together include the Ellen Show, The Price is Right, and The Talk on CBS.
Getting on a TV show isn't some overnight success. Behind every great PR win is a great PR team. The team at Fidelitas, led by Mandy Schendel and Parris Ratner, collaborate with CROSSNET's team on a regular basis. Mandy and Parris, in conjunction with Lyndsey Townsend, the Director of Brand Marketing at CROSSNET, played a critical role in connecting dots. "Managing expectations and aligning those expectations with the strategy are key for PR, just like they are for any cannel," says Tyler. "We personalize every single pitch and focus on building real relationships with our contacts. Follow up, follow up, and more follow up. This takes way more work, but also produces way more results for our clients in the long run."
CROSSNET
Seirus
Fidelitas began its relationship with Seirus Innovation, the California-based makers of patented snow sports and sun protection accessories, by helping migrate the brand from Magento 1 to the Magento 2 eCommerce platform.
The successful engagement, spearheaded by Stephanie Meador, Fidelitas' Director of Client Services, and Moises Parada, Fidelitas' Search Marketing Manager, led Seirus to expand its relationship with Fidelitas to include most digital channels. As a part of their work together, Fidelitas migrated Seirus from Mailchimp to Klaviyo, a more robust email marketing platform, and developed several automations including a welcome series, win-back campaign, and cart- and browse-abandonment and subject lines. All in all, Fidelitas overhauled Seirus' retention marketing strategy, which led to an 800% increase in email-driven sales and contributed to a 690% year-over-year increase in revenue.
Most marketers are leaving sales on the table when it comes to retention though email marketing services and SMS because they have under-utilized Personalization and Automation Campaigns or just do not have a proper strategy. Implementing, executing, and optimizing a retention strategy with email and SMS marketing is hard. "That's where Fidelitas comes in as your Strategic Retention Marketing Partner," says Tyler. Fidelitas' 'brand- and team-first mindset' enables it to breakdown the existing silos and integrate its email and SMS approach into the clients marketing strategy. The team's expertise on variety of platforms like Klaviyo allow it to bring in breath of fresh air and move the needle where it matters most.
Faxon Fiearms
Cincinnati, Ohio-based Faxon Firearms, a DTC firearms accessories brand, needed help on their email marketing strategy. Fidelitas moved Faxon to an eCommerce-friendly email platform and set up personalized email marketing campaigns to help Faxon move beyond a newsletter and into aggressive, modern email marketing tactics that would drive sales. Fidelitas and Faxon teamed up to generate a 3X Return on Investment for Faxon over the first three months working together. Further, Kylee Oehling, Miriam Kawy, and the rest of the digital team at Fidelitas helped Faxon develop a comprehensive retention marketing strategy. This led to a 23x Marketing Efficiency Ratio on the channel in under a year.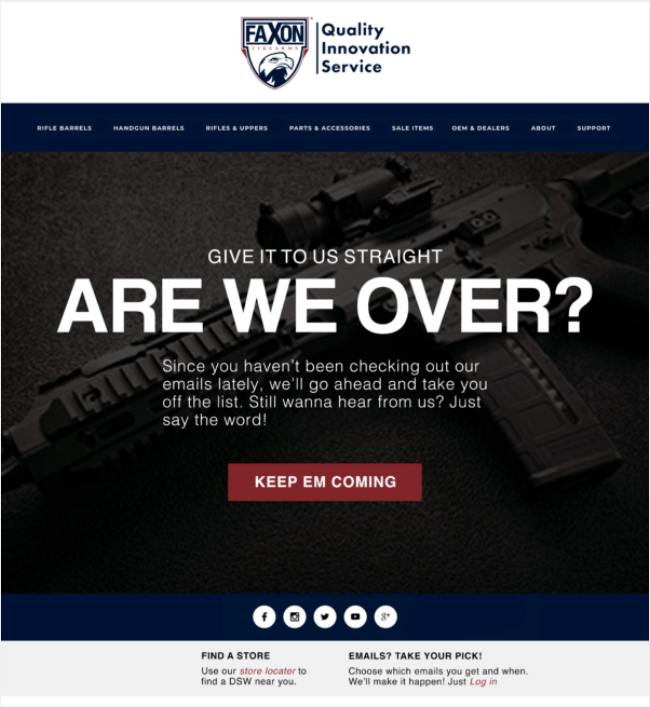 American Outdoor Brands
American Outdoor Brands (NASDAQ: AOUT), an industry leading provider of products and accessories for rugged outdoor enthusiasts, approached Fidelitas to execute its Paid media Campaigns.
The Fidelitas team brought proven and innovative marketing techniques to widen American Outdoor Brands' funnels and create scalable campaigns that have allowed it to scale profitably—consistently achieve a 3X Return On Ad Spend across paid media channels while driving exponential growth on organic social channels. "Fidelitas's white-glove approach is the perfect balance of hands-on expertise coupled and cooperative marketing, making them an ideal partner in our success," says Jonathan Steffens, eCommerce Manager at American Outdoor Brands.
"We won't claim to have written the recipe for profitable paid media marketing campaigns, but we're pretty darn sure it doesn't include fancy buzzwords, "mastermind hacks" from random Facebook groups, or misleading claims with ambiguous account screenshots. While most paid media marketing agencies hang their hats on vanity metrics, we tie everything back to net profit. Context is everything. We manage an average of $70,000 in paid media spend per day," says Tyler.
When you start working with Fidelitas, clients appreciate the fact that they will be working with a far superior social media marketing team, which crafts engaging content consistent with the brand's messaging strategy while maintaining brand voice, having an always-on listening mechanism, and staying in tandem with the brand's content team, PR team, and paid media team. "Our strength lies in integrating social strategy with brand strategy, business model, and most importantly, the in-house marketing team and that explains why we can deliver results," notes Tyler. "When you start working with Fidelitas, we agree upon the most important KPIs for your social media campaigns ahead of time, and then focus relentlessly on driving results where your brand needs them most."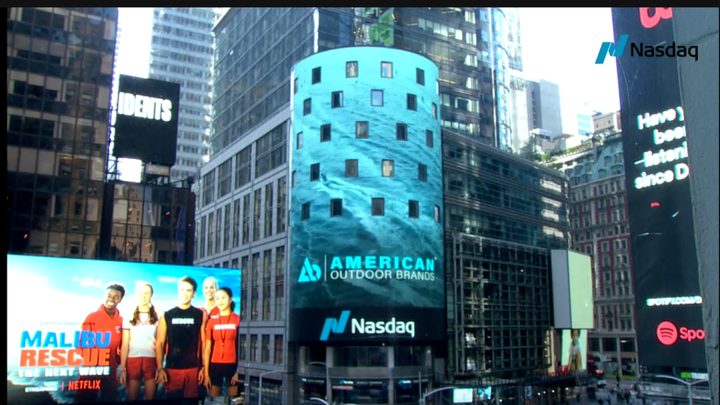 Motion is useful
The creative team at Fidelitas knows that 'Motion is useful'. "Our clients rarely request motion graphics specifically. We have to suggest it," says Tyler. Banner ads perform much better when they include movement. It feels more playful and engaging. That's the reason, why clients exploit the Fidelitas Creative team's interest in motion. Here are some incredible motion graphics crafted by the creative team under the watchful eye of Creative Director Jon Merlin for clients like premium craft mixer Regatta, cold-weather apparel brand Seirus and Western boutique Horse Creek Outfitters (HCO).
The Rise of D2C Brands
The Rise of D2C Brands: It's not that Fidelitas works with big brands alone. Last year we witnessed a rising number of small D2C sellers foraying into the online space to establish their brand. The trend is expected to continue this year too. Tyler was quick to sense the need of small D2C sellers who require a partner to help them launch and understand the nitty-gritty of building a brand online.
Today, smaller brands like Horse Creek Outfitters, Chirp, Gathre, Patrick Adair Designs, and Hope Outfitters are amongst Fidelitas's clientele. "We love working with big brands, but working with the next big thing is just as rewarding," quips Tyler. He understands that every entrepreneur wants to make their dreams a reality in the face of adversity. "We sit down with them and make big plans together so that they can reach their growth goals efficiently" he adds.