While there is light at the end of this COVID tunnel, 2022 is starting to feel like a repeat of 2021. COVID cases are on the rise, again. Despite relaxed guidelines from the CDC, the quarantine continues. All this makes digital commerce even more critical to business success.
The global quarantine was a wake-up call for many businesses. Over the last two years, consumers have completely changed the way they shop. According to Shopify, more than 150 million people shopped online for the first time in 2020. These trends have forced companies to invest in digital technologies in ways that they haven't in the past. Yet, many companies are struggling to keep up.
For your digital strategy to succeed, you have to look beyond ecommerce or your Facebook Business profile—even beyond your ERP and CRM. It requires a complete business transformation that shapes every aspect of your company.
Let's take a look at three trends that can help you prepare for—and even accelerate—your digital commerce transformation.
I. Engagement-driven Commerce
Now, more than ever, our customers are in control of the relationship with our brands. They have always been one click away from shopping somewhere else, but with the advent of ad networks, they were never really that far away: Their interests were tracked and we could reliably retarget them, luring them back with the latest promotions that match their interests. But these techniques will soon be extinct. As Apple continues to make privacy a key value proposition and browsers begin to set their Do Not Track as the default, many businesses will need to find new ways to drive engagement.
We replace this loss by building genuine relationships with our customers—becoming one of the few brands that people trust. Social Commerce, Personalization, Augmented Reality, Mailing Lists —all these technologies can be part of a solution, but these are just tools. In 2022, more brands will take a step back from their Frankensteined marcom stacks and re-evaluate exactly how all of this technology actually helps them create a unified customer journey, and re-shape it into something that drives genuine engagement.
Stop buying software to solve problems and start buying software to build solutions that deliver engaging experiences.
- Rick Cecil, CEO, Bluespark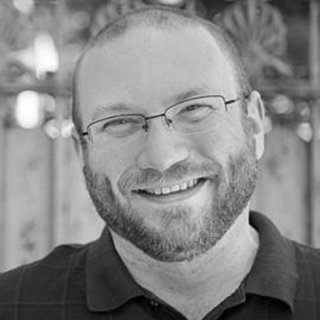 II. Commerce Everywhere with Headless Commerce
Your customer is constantly shopping. Whether admiring a friend's new shoes or flipping through the week's mailer or swiping right on their phones, people are constantly looking for products and services that make their lives easier, that inspire them—that spark a little bit of joy in their lives. And the fewer steps between finding the thing that they like and having it arrive at their doorstep, the better.
Today's commerce engines need to be prepared for tomorrow's technologies—Social commerce. Mobile commerce. AR commerce. Voice shopping. Let's face it, if it has an internet connection, chances are, your customers are using it to make purchases. Today's reality is that your commerce engine (or engines) need to be adaptable to the changing digital landscape—and the rate of change is only accelerating. The key here is API-driven headless commerce that empowers you to build the next generation of customer experience on top of a proven digital infrastructure.
III. The Rise of the Experience Manager
With so many sales people whispering sweet-nothings in your ear, how do you know what trends you should be paying attention to? Not to mention that you're still looking for the ROI from last years' latest and greatest technologies.
Brands are realizing that they need to change the way they manage their digital experience ecosystem. They cannot manage their digital assets in the same way that they manage other parts of their business. Too many departments have their fingers in the pie. As such, your digital experience platform is far too political to be left to IT and far too technical to relegate to marketing. In 2022, we will see a new role take hold in organizations: The Experience Manager. Experience Managers will blend operational expertise with product management and user experience strategy. They will understand what it takes to design great digital experiences for your customers from the inside-out and ensure your staff have the know-how to deliver results with those tools. Most importantly, you will stop buying software to solve problems and start buying software because it helps your team build solutions that deliver engaging experiences.