eCommerce and Omnichannel brands have had a wild ride over the past couple of years. 2020 saw Shopify merchants achieving the equivalent of 3 years of growth in just 3 months, with some brands reporting over 600% increases in sales. So times are good then? Well, as an agency working with these brands, I'd say the picture is less black and white. While we can take the big headline grabbers from above, I've observed some specific changes in my work that I feel need closer attention. As you'll read below, I'd make a case that we need to get back to customer experience as eCommerce businesses to really ensure we're prepared for 2021.
With significant increases in both new pure eCommerce and brick and mortar retailers coming online, competition grew. In 2020, this was matched by 54% of brands reporting their biggest growth in new customers (Klaviyo). In early to mid-2021, spending dampened slightly, yet the rate of competition didn't.
The result of this was that customers were expecting more pre, during and post-sale. So for example, let's look at community based marketing. This offered eCommerce brands the opportunity to provide lots of free value in advice, support and community building to both existing and new customers. Essentially, this form of marketing drills down to content creation and management. While it increases time and cost, it's becoming the norm for the high growth brands' customer experience.
Onsite or during sale also has seen a shift. Many brands are now opting for 'style finders' or 'tools' onsite to better direct the consumer to a product. Tools like Octane AI Shop Quiz have been prominent in this space as they offer the ability to turn what is essentially a quiz app into a way of getting the customer to a personalized journey through the site. For a sense check on this, we worked with one client this year whose 'quiz' converted at over 15%.
From a post-sale perspective, going beyond the standard transactional emails has been big. You only need to look at the explosion of Klaviyo in 2021 to see how the need for email post purchase is becoming key.
The eCommerce industry has benefited from the global pandemic, but let's not lose this advantage now by forgetting what drives the growth.
- By Adam Pearce, CEO and co-founde, Blend Commerce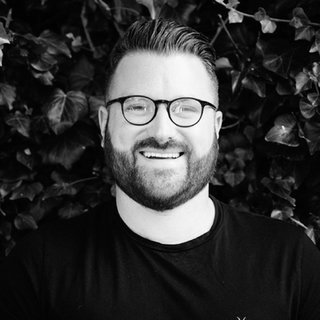 I. Expectations are higher pre, during and post-sale
II. Subscriptions are popular, but easy to cancel
Subscription based offerings saw a huge boom again in 2021. They offer fantastic benefits from a cash flow and profitability perspective, but also have their challenges. The trend in 2021 was to reduce the risk for the end consumer - no contracts, just cancel when you need to. While i'd advocate keeping the flexibility for the customer, this means the experience for the customer has to be excellent. For example, brands that integrate SMS with subscription payment services like Recharge offer an easy way to pause, cancel or order additional products with subscriptions. There's no need for logging in, just a simple response to an SMS.
If brands continue to ride the subscription wave in 2022, it's going to get even more critical that the CX is both simple and enjoyable to be part of as a customer.
III. CAC's aren't going down
Cookies, iOS - need I say anymore. 2021 saw many eCommerce brands needing to re-evaluate their relationship with ads. The ability to acquire and retarget has fallen away, and whilst paid will always be part of the mix, I strongly feel that extracting zero party data and better CX is going to be key in 2021. So for example, if previously brands had been directing paid traffic to a product page for conversion, but now finding this unaffordable, why not using email capture/sms capture first? By then partaking in some automated conversational marketing that is part of the CX, this allows brands to better position personalized recommendations for products. Yes it takes more time, but ultimately margins will be better.
IV. Summary
I'm certainly not here to burst the bubble, but I do feel that getting back to the customer is key. The eCommerce industry has been one of the few industries that have benefited from the global pandemic, but let's not lose this advantage now by forgetting what drives the growth.