Long gone are the days when a single product photo alone is going to get the job done to convey and sell your products. Retailers today have to think about visual marketing and employ creative solutions to keep customers engaged if they want to stay ahead of the curve. Visual commerce will play a massive part in that—it will be essential to helping customers find the products they want. As consumer engagement becomes increasingly important, retailers will need to create unique and memorable shopping experiences. Brands that can effectively use these technologies will be better positioned to turn browsers into buyers.
So forget lengthy written descriptions on your product pages—instead think interactive content, videos, user-generated content (UGC), and augmented reality—with the understanding that visual commerce will become commonplace (and more importantly, expected) from your customer base.
So how can you help your customers in this space? Here are my top four shout-outs.
Brands like furniture behemoth Wayfair have fully harnessed the power of visual search. Projecting 2021 sales to come in around $13 billion, Wayfair is an example of visual search at its finest, having integrated the technology with furniture shopping. On the brand's website or app, shoppers will tap the camera icon, and then take or upload a picture of the product they want. Wayfair will then match the image against its millions of products and surface the results visually, helping visitors find what they are looking for faster—saving time and serving up tons of customer satisfaction.
Visual commerce will play a massive part in keeping customers engaged. It will help brands turn browsers into buyers.
- Samuel Cane, Managing Director, Astound Commerce UK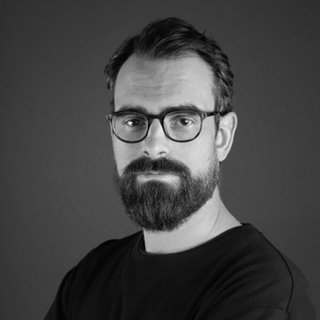 I. Implement and enable visual search
II. Harness the power of UGC
Consumers crave authentic real-life videos, images, and reviews, created by people, rather than brands. 80 percent of consumers consider photos from other customers more valuable than those from brands or retailers, according to research by Power Reviews. They also found that product sales increased by 91.4 percent when customers interacted with UGC before purchase. So utilize all of the glorious UGC your customers create and weave it through your site—particularly on product pages and in galleries.
III. Embrace QR codes
If you're not using QR codes yet, you need to be. With devices now recognizing them directly in camera apps, they're easy to scan and are perfect for integrating physical products with digital content, regardless of whether it is a UGC video of your product, a website, or a social media page. You can also stick a QR code on a physical product to extend its real-world existence into the digital universe for the best offline/online experience.
IV. Incorporate interactive 3-D visuals on configurable products
Everyone loves spinning these things around—it's a perfect solution. The fact is that up to 80 percent of shoppers who can personalize a product will return to your brand. By creating a customized experience for each individual, interactive 3-D product personalization platforms help you stand out in the scroll while boosting conversion rates up to 50 percent.
In short, visual commerce is becoming an increasingly important part of any successful retail strategy. By using interactive visual content, you can make it easier for your customers to find what they're looking for and ensure that they have a positive experience on your site and in your physical store.