The calendar has flipped and you're strategizing for the year ahead.
A word of advice? Put website design at the center of your digital strategy.
As the creative director for a leading digital marketing agency, I can say with confidence that user experience (UX) has never been more critical to eCommerce success. It's not just me who thinks so. A poll of 8,000 Salesforce customers found: 84% of people say the user experience of a company is as important as the actual products and services offered. If that doesn't reinforce the value of a strong UX, nothing will. I've seen UX's influence firsthand with our clients. When their sites deliver a stellar UX and user interface (UI), success follows. But, how do you place UX firmly in your POV? Start with these six core e-commerce design principles for 2022:
I. Holistic / Multi-Channel Experiences
Is your brand recognizable and memorable to your customers everywhere they experience it? Are you telling a consistent story from your website to email, ads, and social?


Knowing who your audience is and how to target them—in a non-intrusive way—is vital and informs your overall UX strategy. With AI getting more powerful, it's essential to leverage the right tools to help drive your customers' decision-making at each touchpoint on their journey.
II. Filtering / Site Organization
Often overlooked, intuitive filtering and site organization are instrumental to a user's website experience. This 1-2 punch affects how easily one can navigate your site to complete a goal (aka, it helps the user get what they want).


Your website's taxonomy (i.e., how your site classifies each component) is the key here. Having a user-centered taxonomy will drive the discoverability of content and deeper engagement, while increasing a visitor's ability to find what they are looking for and complete a purchase.
User experience of a company is as important as the actual products and services offered. If that doesn't reinforce the value of a strong UX, nothing will.
- Tim Frost, Creative Director, Whereoware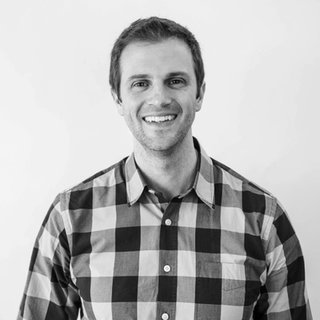 III. Inventory Transparency
In 2021, "out of stock" became a common refrain, frustrating millions of consumers. Improving UX, like adding informative messaging and clear options, is one way to decrease this common frustration.


Inventory transparency puts some of the power back in their hands, with communications about in-stock vs. out-of-stock items, direct messaging, and badges on product pages helping to soothe their momentary pains.


Give your customers the ability to sign up and get notified when an item becomes available (which doubles as an opportunity to engage them later). Use product recommendations to guide the user away from out-of-stock products to similar, in-stock items, so they stay engaged with you.
IV. Accessibility & Inclusivity
Accessibility and inclusivity extend beyond, race, gender neutrality, culture, and ability. You need to make sure all users can engage with your website. For example, are the color contrasts and visual indicators of links and buttons on your site viewable to everyone? They need to be.


Here's more information on how to use manual and automated testing methods to create accessible websites.
V. Microinteractions
Microinteractions are those small moments that make your design more human and user friendly. They provide immediate feedback to the user based on their interaction with the design.


Examples include hover effects or showing alternate product images. Microinteractions can also be used to provide shortcuts for "add to list" or "add to cart" that can help accelerate the user experience.
Sometimes it really is the little things that matter.
VI. Experimentation
Experimentation is an excellent way to learn more about your audience and what type of messaging and imagery resonates with them. Test and test again, we say.


Using tools to help facilitate your testing, then gathering that data to better inform your design, content, and future strategies is the only way to take sure-footed steps forward.
VII. Connect the Dots
Ace these core design principles in the new year and you can expect a smoother road to success. We've seen it work time and time again for our clients. You've got this!