This is one of the busiest times of year for retailers with recent holiday sales and post-holiday returns. For many businesses who shifted to eCommerce in the wake of the pandemic, this influx of transactions comes with new challenges. Trying to manually handle orders, returns, third-party suppliers and international shipments is overwhelming, takes resources from revenue-generating activities, and creates a disconnected customer experience.
While it's true that eCommerce makes it simpler for customers to order and receive goods, a business will not be successful without an automation strategy in place to streamline operations. Automation is necessary to be agile, especially in these volatile times with ongoing supply chain issues and shipping delays. A proper automation strategy can help you grow and scale operations, efficiently kick off new online sales channels, eliminate any human errors that impact your customers' experience, ensure items are in stock through timely inventory updates, and fulfill orders faster.
Take, for instance, order fulfillment. Many ecommerce companies rely on third-party logistics (3PL) fulfillment, or they split their inventory between 3PL and their own warehouses. A lack of real-time inventory visibility across these various warehouses often results in delays and errors, leading to unhappy customers. By automating the entire process, businesses recognize massive operational efficiency gains by having accurate data for making real-time decisions.
Automation is necessary to be agile, especially in these volatile times with ongoing supply chain issues and shipping delays.
- Mark Simon, VP of Strategy, Celigo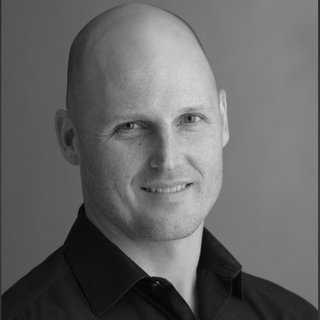 Below are 4 tips to creating a successful ecommerce automation strategy:
I. Map out all of your eCommerce processes.
First, walk through your order to cash process and identify and list all of your business's applications and business processes. From there, you can branch out into dependent and adjacent business processes.
II. Identify the critical data that must be 100% accurate and timely.
Examples of this important information include your SKUs, orders, and finances.


III. Identify manual, slow and resource-intensive processes.
Take note of processes that cost you and your team valuable time, money and resources. For example, if your accounting team spends countless hours at the end of each month trying to close the books, look at automating your payout-to-reconciliation business process.


IV. Leverage best-of-breed tools for your integrations and business systems.
In a recent Forrester study, 74% of respondents said that an Integration Platform as a Service (iPaaS) is an important factor in their overall competitiveness, with 37% saying it was the single most important factor. An iPaaS provides a single point for business process automation, reducing manual tasks and errors and sparing valuable IT resources. Figure out the current cost of all manual processes and resulting errors at your company. Then, compare that amount with the total cost of ownership for automation through an integration platform.
The worst thing that can happen in retail is to miss an order or allow items to fall out of stock in peak ordering season. By automating operations with a proper integration platform, you can focus all your resources on the bottom line — selling products and providing exceptional customer service — rather than dealing with infrastructure issues.