The past year has been a wave of change in the retail space. We took a look at some of the retail technology trends that have been making waves as of late, and put together a list of five top tech trends to keep an eye on. As retailers adapt to shifts in shopping habits, they should keep these trends front-of-mind when making future technology investments to ensure a continued great customer experience that, in turn, drives revenue for their business.
Retailers can stay competitive by focusing on customer engagement. Retailers today must utilize embedded shopper intelligence from Click all the way through Execution. As consumers browse and shop, it's important to incent shopping with the goal of increasing basket size, profitability and, of course, influence consumer behavior.
Nordstrom is utilizing AI to make suggestions based on the product you've added to your basket. If you're buying a party dress, the system matches accessories like jewelry or shoes. Other retailers, such as Banana Republic, show you other items that you can style the pants or shorts you've added to your cart with the goal of customers purchasing an entire outfit rather than one item.
Another way retailers are incenting shopping is around personalization for fulfillment. Many offer discounts or reward points when consumers choose to get their items delivered after 7 business days rather than the standard 3-5 business days. Many offer discounts when customers pick up items in the store rather than getting them delivered. And some retailers such as Bed, Bath and Beyond are offering loyalty programs like discounts and free shipping.
Delivering superior customer experiences should be the rationale of every retailer in making future technology investments.
By Omar Akilah, Corporate Vice President, Commerce Products, Blue Yonder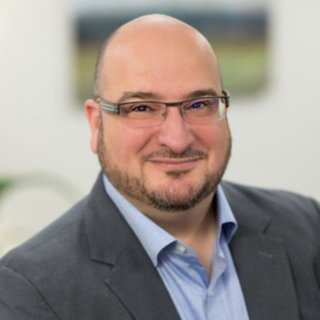 Another trend is the need for supply chain transparency and visibility, which has become even important due to the supply chain issues that continue to affect the retail industry. It is not only important to communicate whether items are in-stock/out-of-stock, but when items will actually ship and be delivered. When items are out-of-stock, consumers want clarity as to other color options, style options or when items will be back in stock. If they need a product quickly, then they'll either need to find another vendor or an alternative item.
The next trend is around fulfillment accuracy, which matters more than ever. With consumers accustomed to two-day shipping (thanks to Amazon and other e-commerce giants), delivery dates matter. Gone are the days of 5-7 days standard shipping. Consumers want to know exactly when an item will be delivered/fulfilled and they expect fast fulfillment times. This of course requires retailers to have close partnerships with last-mile delivery companies to give consumers accurate and reliable dates.
The last trend we are seeing is around optimized order fulfillment. Retailers are increasingly leveraging intelligence to meet customer expectations at the lowest cost. Order optimization allows retailers to figure out the best way to fulfill orders based on predetermined business rules taking into account the product, inventory levels, and merchandise cost, likelihood of mark downs, as well as shipping, operating, and labor costs. Many of our retail customers want to avoid split shipments resulting in fewer deliveries – fewer boxes and fewer resources used for each delivery means better sustainability practices. Retailers aren't just interested in reducing costs, but these days they are looking to reduce their carbon footprint and become greener.