Have you ever arrived early to a party and the band is still setting up? That's the situation the pandemic has caused to retailers three-to-five-year digital transformation roadmaps, making retailers scramble to embrace the new 'must haves' through tactical or accelerated approaches. From discussions with tech leaders from the top 25 global retailers, the following elements are becoming the 'octave of success.'
Propositions, Promise, and Profitability – The Tight Rope Walk: Customer centricity will continue to be a balance of propositions (e.g., curb side pick-up, same day delivery), and operational orchestration to meet superlative promises (e.g., 30-minute deliveries) while maintaining profitability.


Quick Commerce - Last Mile Becomes Fast Mile: Demand for instant gratification will require reimagination of last mile capabilities with technology, intelligent dynamic orchestration, and ecosystem enablement.


Dynamic Disruption Management - What-If and If-What: Recurring supply chain disruptions is forcing retailers to rigorously explore scenario simulation and analysis to preempt and respond to emerging realties.
The 8 elements Retailers need to follow to see positive impact on sales, margins, costs, and cashflow.
By Dheeraj Shah, Global Head, Algo Retail Business Transformation, TCS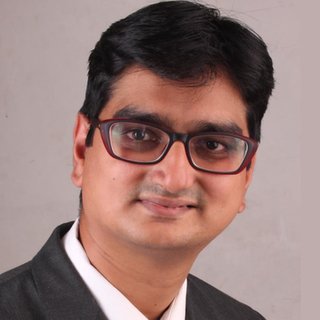 Composable Retail - The New Canvas: CxOs will need to scale the composable concept beyond commerce to their entire business architecture and execution model. Shifting from 'rule-based static value chains' to 'dynamic intelligent composable value chains' is critical for contextual on-demand orchestration with suppliers, partners, startups, own operations, and ecosystem players.


Channel - Less is More: The modus operandi of 'think by channel and then unify' is not helping the cause of the Available to Promise, and neither are historical assumptions of volume growth helping manage demand and availability effectively. Hence, approaching demand, inventory and other planning, forecasting, and product flow in a unified channel agnostic manner based on granular inputs is key.


End-to-End Visibility - The Hot Cake: This capability is either already funded or in the budget for the near future. In many cases, transparency will shift from being a 'delighter' to a 'must have.'


Future Stores– Three Vaccine Shots: As omni-nodes, stores are enabling omnichannel proposition, helping retailers service the virtual footfall by befriending digital channel demand. Retailers also need keep the excitement associated with shopping flowing by exciting and engaging shoppers with experiential stores. Product exploration will continue becoming phygital.


Purposeful Supply Chains - Green is getting Greener: Optimization of packaging, wastage, routes, and energy consumption, and shifting to electric vehicle fleets will continue going mainstream. Circular fashion or re-commerce will become more widespread.
Getting back to the party analogy, while the guests may have arrived early, the band must adapt and perform. Retailers who follow these tenets will see positive impact on sales, margins, costs, and cashflow.