More retailers are using low-code to accelerate their digital transformation and win customers. To achieve those goals, they're designing exciting new customer experiences and optimizing business processes with automation. They're also unleashing the power of data and APIs to fuel innovation.


The following seven trends will gain traction this year and shape the way retailers elevate the customer experience while streamlining their operations.


#1: Customer experience is now experience management
Today's most compelling customer experiences are multi-experiences that intelligently adapt to customers' changing preferences and contexts across channels. The more touch points and devices, the greater the necessity for visual model-based development and out-of-the-box integrations with augmented reality tools and IoT sensors. Retailers can take advantage of these capabilities to deliver applications faster and provide better customer experiences.


#2: Hyper-Personalization becomes the norm
Hyper-personalization will become a competitive differentiator in 2022. Today's customers expect applications to adapt to their preferences and contexts, which requires real-time data analysis via AI.


Adapting quickly and appropriately to changing circumstances also requires constant feedback and iteration. The more iterations a company produces, the more feedback it will receive. That feedback data serves as training data for machine learning models that enable automated hyper-personalization at scale.


#3: Augmented and virtual reality will gain traction
Retailers will take advantage of augmented and virtual reality in innovative ways because they are no longer constrained by what exists in the physical world. Instead, they can choose between the analog and digital worlds or marry the two. For example, customers could place 3D renderings of furniture in their homes to see how it fits.
With dramatic shifts in consumer behavior, Retailers and Brands will have to work hard to meet ever-evolving customer experience requirements in order to win and remain relevant.
By Tim Srock, CEO, Mendix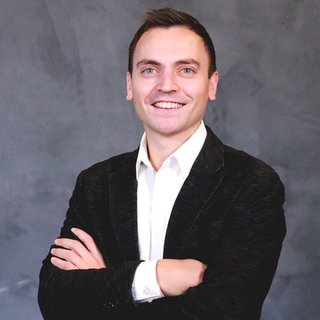 #4: Out-of-the box APIs improve customer experiences
App connectivity requires fast and reliable systems integration, including backends that promote efficient data sharing. Retailers will increase their use of out-of-the-box APIs that can easily connect disparate systems and data sources. That way, they can deliver what customers really want, such as recognizing the customer at every point in their journey and providing contextually relevant experiences.


#5: Low-Code will automate tasks within workflows
Many retailers suffer from application silos which degrade customer and employee experiences. For example, empty shelves and late delivery are a symptom of inefficient backend processes.


In 2022, there will be greater demand for model-driven and user-centric development tools that make it easier to build apps and automate business processes.


#6: Native and progressive web apps become non-optional
Mobile apps are a staple of the digital economy. Without the right architecture, it's virtually impossible to cater to different contexts, devices, and personas. In 2022, native apps and progressive web apps (PWAs) will enable the best customer experience for every mobile scenario.


#7: User experience extends past mobile to IoT
Wearables, sensors, connected and intelligent environments. They're changing the way warehouse employees work, so it's important to prepare for the glut of data wearables will generate. Marrying the physical and virtual worlds is one way to create new user experiences.