A solid pricing plan should be a central priority for any retailer. The past two years has been a steep learning curve for retailers and e-commerce, especially when it comes to staying competitive in an often-unpredictable market. It's taught so many players how to future-proof their business, while focusing on and moving with the always changing present conditions.


Here are several pricing strategies to consider in 2022.
Prepare for a shifting market
Expect the supply chain to improve this year. We've seen signs of recovery and the outcome will include larger ports increasing throughput. Lesser-known ports in the U.S., such as in Texas and Florida, will see more traffic and carry more of the supply chain load. Many industries, especially in retail, will see more normalcy with a steady flow of goods and release of pent-up demand. However, the supply chain will still have hiccups so retailers should adjust pricing based on conditions, such as labor shortages.
Monitor the market
Retailers experienced year two of the holiday season during the pandemic and now they take their learnings into 2022. Many learned they must be willing to adjust promotions, markdowns, discounts, etc., and even completely scrap these strategies. We've seen our retail customers and their competitors over the holidays veer from their original plans and shift gears in response. This will be an ongoing theme this year. The right tools and strategies will allow retailers to properly react to an inflated market. Retailers should keep a close watch on the environment and be ready to change prices. In summary, a marriage to a plan that will no longer work because of unforeseen circumstances will only lead to tight profit margins.
Competitors are changing prices and e-commerce and retailers should make moves in real time.
By John Gilbo, enterprise account executive and retail pricing expert, Pricefx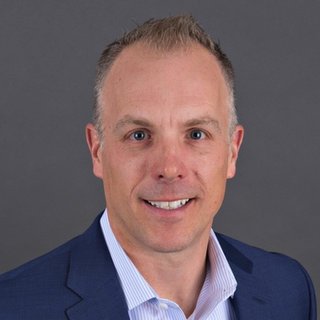 Stretch your flexibility
Retailers must be prepared to structure pricing at multiple levels, multiple times a day. Competitors are changing prices and e-commerce and retailers should make moves in real time. Learn and act on any circumstance that could affect pricing, some may include index prices, real-time exchange rates, the weather, and more.
Data should always be on your to-do list
Execute on a plan that has a good balance of internal and external data. As with any source of data, internal or external, cleanse, augment and always question or challenge data to improve your processes. Create a baseline of internal data with customer insights that directs your pricing strategy, including real-time inventory data, historical data, and extra cost data. Key Value Items (KVI) will help retailers prioritize what to focus on for any key inflection points in the calendar year. For external data, watch sources like inventory and market share, price segments and bi-directional data. Gather SKUs for competitors in every channel and act and react accordingly.