Nearly two years into the pandemic, retailers still are adjusting to a greatly changed retail environment. Since March 2020, savvy retailers have accelerated development and deployment of e-commerce, such as click-and-collect, adjusted their share of marketing spend to reflect where consumers are learning about products and shopping strategies and identified the sweet spot between "back to basics" fundamental best practices and innovation. With the new year, old problems remain, including supply chain uncertainty, labor shortages and consumer mobility, along with new ones, such as the specter of re-emerging inflation.
Management best practices that have served retailers well in strong economies and the pandemic will continue to serve them well as they address the challenges of 2022 and convert these into opportunities to gain revenue, market share and shopper loyalty.
Convenience is not going away anytime soon
At-home consumer packaged goods (CPG) consumption is not expected to decrease in 2022. However, on-the-go and away-from-home will see an uptick compared to 2021. Retailers and manufacturers can latch onto this trend by evolving their footprint and portfolio to offer products that meet consumers' wellness and convenience priorities with more both convenient and eco-friendly packaging, as well as taste exploration.
Consumers will seek value in an inflationary environment
Despite seeing accelerated buying of premium products during the pandemic, the end of 2021 saw signs of a slowdown in purchases as inflation reached higher levels. Retailers can expect to achieve revenue growth in 2022 through price versus volume increases and will see more strategic premium purchases as consumers trade down to cost-friendly products, such as private label and opt to shop at value channels and retailers. Consider leveraging assortment to drive growth across mainstream, value and private channels and brands to appeal to a broader group of consumers.
Continued investment in digital will remain a top priority
The pandemic helped significantly speed up retail's digital offerings, but if you are thinking about hitting the brake pedal, don't! Continued investment in digital, including speed of delivery and consumer experience, will help drive incremental share gains for both edible and nonedible options. IRI expects to see already heavy digital users increase their usage, particularly in grocery delivery and pickup. Nonedible categories suited for shipment, such as shelf-stable foods and non-bulky items, will continue to capture consumers' attention. Savvy retailers should take the opportunity to drive more impulse purchases via third-party delivery apps as well as in-store as traffic increases.
Combining data, intelligence, experimentation and measurement will help retailers create a winning 2022.
By Wei Lin Wong, President – Global Retail & Strategy, IRI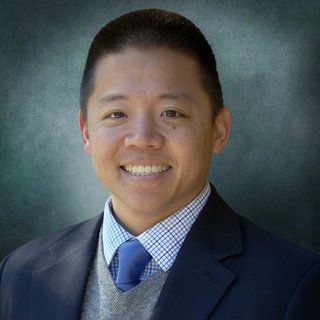 Supply chain challenges may actually make retailers stronger going forward
Optimizing the supply chain is challenging for retailers, even in the best of times. Every retailer knows the negative impact of out of stocks – lost sales, lost market share, lost shoppers. The COVID-19 pandemic has caused many retailers' supply chains to shape shift. But innovative retailers have fought back. They are leveraging sales, causal and econometric data to feed automated demand forecasting, pricing and assortment and related analytics to identify even subtle trends, changes in consumer needs, product preferences and innovation opportunities. Other breakthroughs include strategies such as demand engineered clustering, which consists of grouping stores based on actual purchase behavior. Each cluster collaborates and improves efficiencies to better guide localized category strategy development for planogram creation and promotions. As a result of applying new technologies and innovations, retailers' supply chain execution may actually be stronger at the end of the pandemic than before.
Strategies to get ahead, and stay there
In periods of disruption, several strategies can serve retailers effectively to address challenges and create new levels of success for their businesses. These strategies begin with obtaining the best intelligence available, leveraging data to drive decision-making, and reminding ourselves we have two ears and just one mouth. Continuous experimentation adds to that intelligence with the goal of rapid-cycle learning and remembering to "fail fast" when an experiment comes up short in achieving desired goals. An important area for experimentation is in e-commerce. Many shoppers are still determining whether and how to incorporate e-commerce into their shopping behaviors; retailers have an opportunity to educate and guide them.
Lastly and importantly, innovative retailers will ensure robust measurement practices are in place for all aspects of their businesses, from planograms and store layouts to advertising campaigns. The "you can't manage what you don't measure" adage has never been truer. Combining data, intelligence, experimentation and measurement will help retailers create a winning 2022.