The need of the hour is for CPG brands to leverage data, generate genuine insights and guide their retail partners on where the market is shifting toward.
By Will Salcido, Co-Founder & CEO, Bedrock Analytics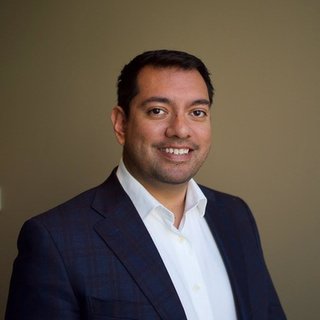 For the retail & CPG industries, both 2020 and 2021 saw massive instability in supply chains, consumer demand, labor shortages, and raw ingredient pricing due to the global pandemic. A key takeaway is that brand loyalty matters more now than it did in the recent years since consumers are looking to maximize their experiences with quality, innovation, or tradition. Looking into 2022 requires a more granular approach as there are pockets of opportunity for the retail and CPG industry.
We've worked with numerous category leaders in both CPG and retail through our work at Bedrock Analytics to help them see around the next few corners. Dependability has become table stakes for retailers as they attempt to keep store shelves stocked while satisfying a quickly fragmenting shopper base. E-commerce has quickly become an alternative channel for consumers. The way that retailers can combat this is to invest in their own ecommerce strategies while taking a stand for key consumer groups within their stores by making their stores a destination for these groups. The old playbook of forcing shoppers to walk the perimeter of a store to find what they came for will have to change. We expect new store layouts with innovative signage and merchandising concepts to enhance the shopping experience.
Data has become essential in an uncertain environment. Artificial Intelligence (AI) and Machine learning (ML) have quickly become more reliable for making sense of retail data. The overload of information and data we all have at our fingertips presents an opportunity for retailers and CPGs to understand consumers at an unprecedented level. But with the influx of disparate data, retailers don't have the bandwidth to mine through it and generate the insights they're looking for. Retailers will likely expand their partnerships with their CPG vendors that can deliver actionable insights. A category review and shelf refresh has never been as important. Some brands have the tools to deliver retailers with guidance and others have to wait and see if they were selected to be on shelf.
It's only going to get more complicated. There are more data sources, more channels, and more D2C (Direct-to-Consumer) options. We've reached a point now that it is no longer possible for humans to analyze it all. Knowing what retailers and their shoppers want is vital. Leveraging data so that CPG brands can guide their retail partners on where the market is shifting toward will separate the vendors from the partners.
The retail industry will continue to adapt to the changing marketplace — but it's those retailers that collaborate with CPG partners that leverage data and generate genuine insights who will drive the greatest mutual business growth.