Retail is one of the most challenging industries—balancing both physical and online presence, satisfying changing consumer attitudes, and navigating product availability issues—all which can create pricing pressures and low margins. These headwinds are a large reason why more than 11,000 stores closed their doors in 2020 alone. While many of these closures were in the works before the pandemic, the market's variable conditions have certainly accelerated the changes.
Retailers are fortunate in one sense—they are data-rich. From online shopping pattern details to customer history and preferences, retail has an incredible amount of data with which to design and execute smarter strategies to engender loyalty and profits.
Real-time data can (and will) directly impact the bottom
Retail's data evolution accelerated with COVID-19. Hybrid shopping became commonplace, if not the norm, as people chose delivery and curbside pickup for social distancing. Even the way people pay for their items has changed, with many now embracing contactless methods that were assumed to reach more mass adoption years from now.
Retailers need to have modern data analytics pipelines so they can process and understand the data coming at them in real-time. The pivot to real-time is what will help retailers empower their teams across both ecommerce and brick and mortar to make timely decisions that will meet the needs and expectations of consumers. Without real-time data, they may fail to pick up on a rising trend, miss an opportunity to upsell, or lose shoppers to other brands that meet their expectations. In a world where personalization is growing, consumers are willing to pay more for a better customer experience. It's become clear that insights to deliver on these desires is not only invaluable – they will directly impact the bottom line.
Becoming more customer-centric in the moment
Retailers need to place real-time data at the core of their customer satisfaction strategies
By Poornima Ramaswamy, Executive Vice President,
Global Solutions and Partners, Qlik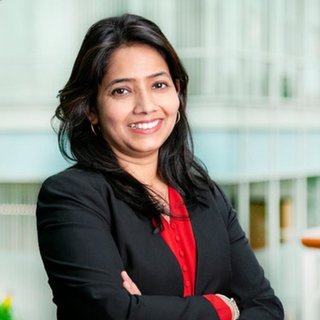 To get the most out of their data, retailers need to activate their data so employees can answer their customer's every question – including questions they didn't know they had. Besides real time data being processed, its important to convert this data into actionable insights and make available in the business moment through embedded insights to people at all levels in the organization across roles. In today's evolving retail climate where consumers are shopping and paying in more varied ways, the ability to easily see, work with and take advantage of real-time data has never been more vital.
All data—from all possible channels—must be evaluated and activated to gain a complete view of customer buying habits and preferences. The result of making this pivot to real-time will empower retailers and their employees to make smarter, more customer-centric decisions that preserve and expand loyalty and revenues through expected and unanticipated challenges