Store closures. Furloughs. Dark stores. BOPIS. Curbside. The Great Resignation. Last year, we saw enough trends to last a decade. But, from it we learned that a brand's ability to empower and enable the field for business agility is what separates the thriving brands from those that faltered. In 2022, field enablement is a trend I'm watching because it's the only way a corporate initiative, from brand transformation to operational improvement, will succeed.
Companies that do field enablement well invest in employee engagement, focus on store execution, and establish feedback loops to ensure that those closest to the customer share what's working and what's not.
Engagement
Employee engagement isn't new but hasn't always been a focus for the field. This is changing as brands realize the impact of community on brand loyalty and customer acquisition. Field teams that feel connected to their company's mission are an essential part of a thriving brand community. If an employee on the front lines truly understands their role in bringing the company mission to life, their interactions with customers are naturally more authentic and compelling.
When you think about brands that stand for something - - lululemon, Allbirds, Fjallraven - - their employees at the field level personify the brand and, as a result, engage with customers in a way that drives brand loyalty and valuable omnichannel shopping behaviors. And, customers care!. A Gen Z shopping habits survey reveals that 66% of respondents list fair treatment of employees as a key motivator in where they shop. In 2022 and beyond, community and purpose will drive brand loyalty and keep customers coming back to stores.
Execution
Store execution is near and dear to my heart because I struggled with it when I was in retail comms. Truthfully, it's also why I left retail. Unable to drive execution beyond 29%, I started a technology company, Zipline, to address execution through the lens of communication.
Store teams are being asked to provide a top-notch customer experience while also running product out to the curbside pick up, dropping deliveries in mall lockers and handing off purchases to Uber drivers for same day delivery. This type of seamless customer and brand experience can only happen when store associates are given relevant, correct, and executable direction and information to exceed customer expectations.
Retail has accepted low execution rates for decades but that is quickly changing as it becomes easier to track and measure the work that gets done in the field. Today, we see store execution rates soar beyond 90%, which means that HQ and the fleet are finally aligned and customers are having better brand experiences.
Feedback
In 2022, field enablement is a trend I'm watching because it's the only way a corporate initiative, from brand transformation to operational improvement, will succeed.
By Melissa Wong, Co-founder and CEO of Zipline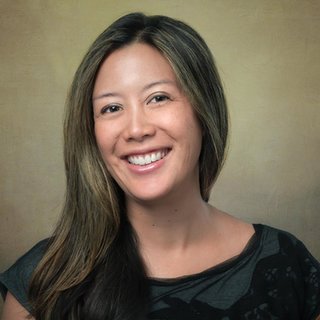 I also see feedback becoming more of a focus in 2022. In the online world, customer data can be collected, analyzed, and reported out in the blink of an eye. But among brick-and-mortar stores, too many retailers still rely on in-person visits, foot traffic counters, and survey tools to understand if the initiatives they spent months developing actually worked.
Instead of relying on anecdotal feedback and acting on assumptions, the most successful retailers are implementing technology that allows stores to share what's working with other stores and with HQ. This continuous feedback loop is how brands scale the experiences that win customers' hearts and share of wallet.