An executive conversation with
Nigel Poole, CEO
Matter Design & Digital builds eCommerce ecosystems for growth - in revenue, geographic location and through multiple sales channels. BigCommerce is the perfect central platform for us to achieve this.
We have been a BigCommerce Partner since early 2018, and have since built our business around the creation and implementation of SaaS eCommerce solutions for our clients. Our team of BigCommerce certified developers and knowledgeable client-success managers provide our clients with strategy, design, web development and system integration, leveraged by the BigCommerce platform. We lead our clients into the next-generation of eCommerce business.
Our strength lies in our ability to create innovative solutions that meet the specific requirements of our clients' business'. This includes complex systems integrations with third-party softwares, API integrations with external ERPs and PIMs, and feature enhancement such as Click & Collect or Dynamic Pricing Display. These capabilities have seen us build relationships with BigCommerce engineers and product specialists, giving us the ability to provide input on new features and be involved in the testing of new features as part of alpha and beta product releases. We have also developed our own apps to enhance the user experience of the platform, such as the Visual Merchandiser App.
We have a dedicated client-success team that sees to the nurturing of our clients post-website-launch. Some clients opt for ongoing services, whereas others choose to manage this in-house. The beauty of BigCommerce as a SaaS platform is that it is an all-in-one solution and does not often require system updates.
The ongoing services we provide vary between Conversion Rate Optimisation (CRO) - using tools such as Analytics, heat-mapping and A/B testing to ensure that the website is performing optimally, website maintenance - monitoring the website performance, up-time and making improvements to the user experience, and Performance Marketing - such as, social media marketing, lead generation, pay-per-click advertising and email marketing.
Bringing Digital Ideas to Life



Wittner Shoes: Facilitate a next generation ecommerce re-platform from Magento1 to BigCommerce, empowering the collective and delivering to the individual.
Enhanced capabilities: Click & Collect integration, tiered loyalty pricing, Trust Pilot integration, StarTrack Courier API integration.
Result: We prototyped, workshopped and refined the user interface of a mobile-first design that emanated confidence and elegance. We wanted to design a website that was easy to interact with, incorporating a stylish touch that reflected the tone of voice of the Wittner Shoes branding.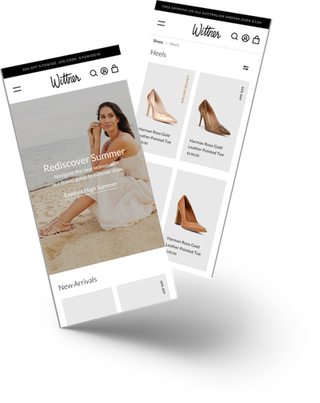 Craster: Redesign and rebuild the Craster website using a sleek design that better showcases their range of luxury products for hotels, retail and restaurants.
Enhanced capabilities: 'Shop the Look' section, Quote Lists, WordPress CMS integration for the blog, Accumatica integration.
Result: Matter sat with Craster to understand the key requirements for the new build. We built out a simple Tech Stack to identify key systems integrations needed to achieve a seamless eCommerce experience for Craster's customers.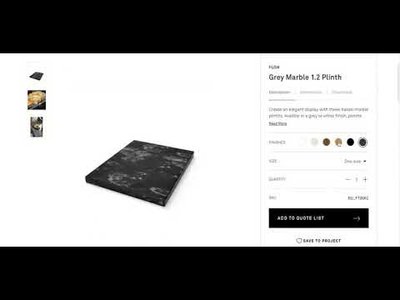 Shop for Shops: A new online shopping experience for Shop for Shops, Australia's leading retailer of shop fittings, shelving and display solutions. Built on BigCommerce by Matter.
Enhanced capabilities: Tiered customer pricing, custom shipping calculation using API integration, integration with MYOB Exo, Middleware build & integration.
Result: Matter's strategy commenced by clarifying how the website requirements would be executed to meet the functional design solutions proposed by the Shop for Shops design team.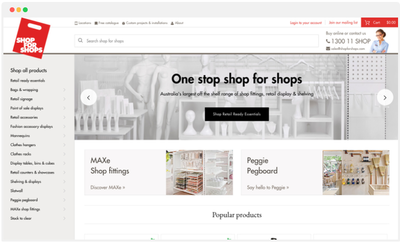 Phil Gilbert Motor Group: online stores are directories of vehicle parts and accessories that allow users to purchase products online. Built on BigCommerce by Matter.
Enhanced capabilities: A complex product filter driven by APi calls between Node APP, Comestri and PARts DB, Comestri PIM integration.
Result: Three websites that would segment and sell motor vehicle parts online, allowing users to easily find vehicle parts for their car, using a system that filters parts according to the user's car make and model.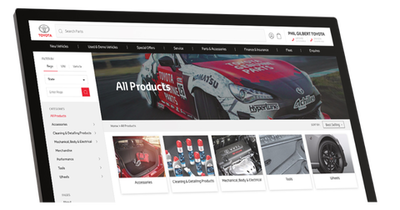 Firewire Surfboards: Rethinking the Firewire Surfboards global brand website and digital commerce experience to make it easy for surfers to find and buy the perfect surfboard.
Enhanced capabilities: Headless commerce integration with WordPress, surfboard volume calculator, custom animation, Accumatica integration.
Result: A website that captures Kelly Slater's Firewire Surfboards brand, using the innovative BigCommerce headless commerce for WordPress technology - a structure that offers powerful eCommerce functionality, with a fully customisable WordPress content management system.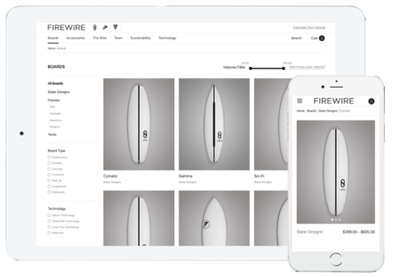 Brown-Forman: Redesigning the Brown-Forman website to streamline the ordering process for B2B users and facilitating complex bulk pricing structures to suit internal processes. We completed the site's complete redesign and rebuild within four months
Enhanced capabilities: B2B ordering capabilities, SAP ERP and Salesforce integrations, Middleware integration.
Result: A website that streamlines the ordering process for B2B users and facilitates complex bulk pricing structures to suit internal processes.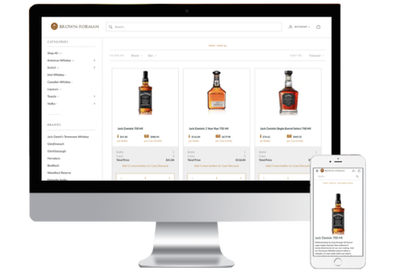 Toymate: Proudly Australian owned and operated, Toymate is one of Australia's leading stockists of toys with 11 stores across NSW. Matter partnered with Toymate to launch its e-commerce sector.
Enhanced capabilities: Jasper and StoreMapper API integration, Click & Collect capabilities, Middleware integration.
Result: The implementation of new branding elements into a BigCommerce online concept store, integrated with external systems via custom APIs and designed using global elements that carry the Toymate brand experience consistently.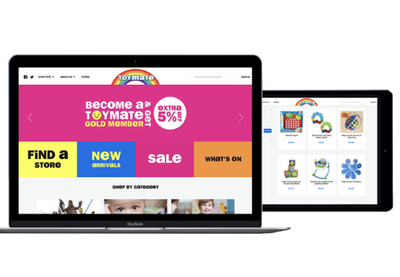 Gillette Direct is the new subscription platform for Gillette Australia, making the world's best razors available as a convenient direct-to-consumer service.
Result: A fast, efficient subscription website that passed the stringent security and privacy requirements of Procter & Gamble's global architecture review board and risk process.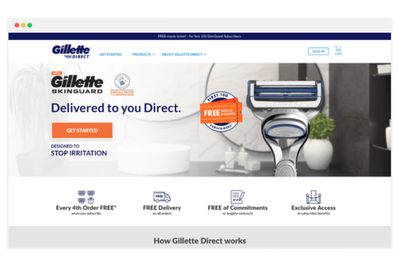 The Team That Matters: Producing Winning Results
Our versatile in-house team bring skills across a range of arenas, from complex coding to copywriting. We have experienced designers and developers that can implement BigCommerce at the highest level. In fact, our whole agency strategy is to specialize in BigCommerce and continually deliver beautifully innovative work. We close deals because we give clients the confidence to go big, guiding them on ways they can leverage the capabilities of the BigCommerce platform to meet their eCommerce goals.
Matter is one of only a handful of design agencies that have been officially certified by BigCommerce. All our developers are trained in BigCommerce and have most recently attended the extensive BigCommerce BigDev AU training - an up-to-date training session that highlights the latest in BigCommerce systems engineering.
We encourage our developers to communicate with one another about best practice, latest trends, and new innovations. We also like to have multiple developers oversee builds so that they can learn from one another and become skilled across multiple projects. At the end of the day we keep our focus on people, working closely with our clients, collaborating as a team and creating work that our audiences love.
As a BigCommerce Elite Partner and with close relationships to BigCommerce managers and engineers, we are the first to see innovations within the platform leading to more flexibility and control over storefronts. We use this information to implement advancements and innovative solutions for our clients. Behind the technology, our approachable, cooperative and strategically minded team endeavor to find solutions that fit the use-cases of more merchants, both B2C and B2B. BigCommerce is in our DNA.