An executive conversation with
Jim & Jared Co-owners
Jared Frank
Director of Operations/Owner
Jim Carpenter
Director of Marketing Tech/Owner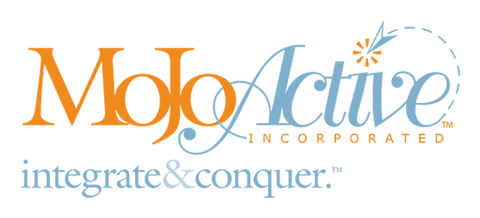 MoJo Active is a full-service integrated marketing and advertising agency providing advanced website design and development, custom application programming, ecommerce strategy and platform buildouts, as well as SEM, SEO, PPC, Email Marketing and Social Media services.
The value we bring to a client's BigCommerce development project is rooted in our decades-long experience with eCommerce. We were doing this long before we had amazing platforms like BigCommerce to streamline the process. We bring a depth of experience and fundamental understanding to each category that our clients value highly.
For example, the "basics" of eStore creation can be overwhelming for some when you realize the "basics" now include complex issues including shipping, taxes (economic nexus), accessibility (WCAG), and privacy (GDPR & CCPA). As a 360-degree agency, we can make recommendations for UI/UX improvements and then edit the BigCommerce theme to make them come to life. If a client has a specific functionality requirement that isn't met with an existing app in the BigCommerce ecosystem, we can customize the workflow to address 100% of the specific need rather than implementing a compromise solution just because that's what the existing app was capable of doing.
Tapping on the Power BigCommerce
The companies that are succeeding with eCommerce have shifted their thinking to view online sales as an extension of their business, not a separate operational function. As an open SaaS platform, the power of BigCommerce lies in its open API architecture. We help clients maximize the potential of this open architecture by integrating business systems such as their ERP, POS, and gift cards, to work seamlessly with their BigCommerce store to avoid any structural barriers or unnecessary additional overhead expenses related to online sales.
A great example is the work we did with the iconic outdoor apparel brand Woolrich. We modernized their online shopping experience migrating them from the Oracle ATG platform to BigCommerce. In the process, we ensured operational efficiency by creating integrations with their legacy mainframe-based ERP so they didn't need to modify or add internal workflows as a result of the change in their ecommerce platform. The open architecture of BigCommerce made all this possible. The experience and creative problem-solving capabilities of MoJo Active made it happen.

When we're working with an SMB client, we're helping them with a holistic approach that covers strategy, creative, build, and ongoing marketing programs after launch. This stems from our "Integrate & Conquer" philosophy. Alternative, if we're working with a Fortune 500 client, we might be called in to provide a highly specific integration such as integrating their physical (POS) gift card solution into the BigCommerce store so their customers can use those cards online as well as at POS.
We approach each opportunity with a holistic mindset. We don't look for projects, we look for long-term partnerships that allow us to have a meaningful, ongoing impact on the client's business. We do that by providing more than project-oriented services. We encourage clients to engage our strategic planning services before a BigCommerce build and to take advantage of our digital marketing programs after the launch.
Our methodology is to deliver the most effective long-term solution, not just a solution that appears to work at the time. That means we make thoughtful suggestions and recommendations as the project evolves, even if they expand the scope as it was defined. In our experience, clients are much happier with a solution that meets their long-term needs than with a compromised solution.
The services we offer always include support, maintenance, and marketing services after the launch. However, as you might expect, this varies from client to client. Nearly all of our clients want to handle the day-to-day maintenance internally, so we make special efforts to make things "client friendly" during development so they are able to maintain the features and content without needing deep technical staff that we have. But many internal teams are stretched so thin that reality dictates a different path. So, we jump in and help as needed. The most common exception we have noticed is digital native brands that are already staffed to handle the heavy lifting that come with a sophisticated platform like BigCommerce.
Woolrich
MoJo Active delivered a contemporary customer experience, mobile functionality, and a full ecommerce system overhaul all on a short timeline. On the back end, Woolrich needed to maintain the existing ERP system optimized and efficient for managing inventory and accounting through their distribution. They needed an integration that gave them the best of their ERP and the best in ecommerce platforms. MoJo Active bridged the customer experience and complex integration while reducing Woolrich total cost of ownership.
R.R Provision Co.
Branding, messaging, ecommerce, and operations... MoJo Active helped this purveyor of ButcherHouse Cuts launch a direct-to-consumer online sales and marketing channel. MoJo Active's team of ecommerce experts led them through all phases of their BigCommerce build, from a custom theme, to shipping, to product photography. This hands-on, best practices approach opened up new markets for an established brick-and-mortar food company.
All Bulk Foods
Functioning as the 'adjunct marketing department' for All Bulk Foods, MoJo Active's team of digital marketing and ecommerce experts develop strategy to grow the market, execute tactics to reach customers on social, email, and search, and update the BigCommerce store on a regular basis. It's a comprehensive "integrate and conquer" approach focused on conversion, sales, and increasing brand momentum.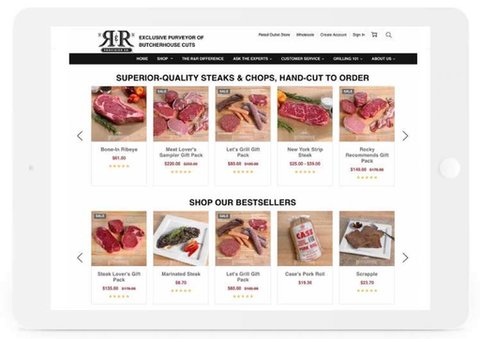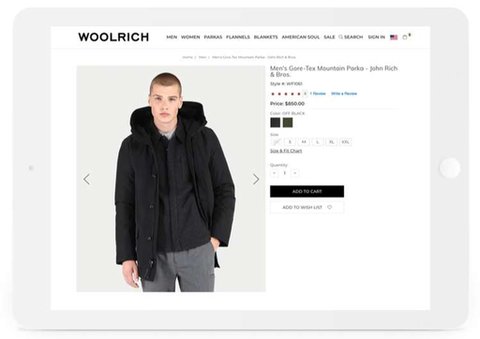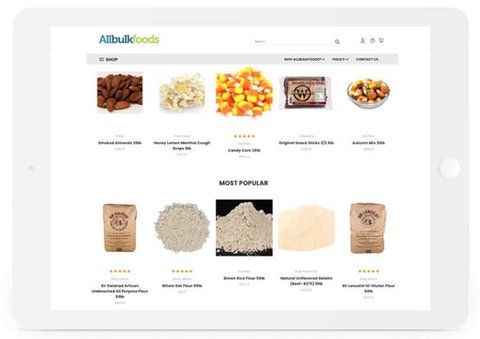 A successful BigCommerce implementation has a lot of moving pieces and we have the people to partner with you every step of the way. When you work with MoJo Active, you instantly gain a full team of innovative problem-solvers, specializing in digital marketing, ecommerce, and web development.
From the design talent to create a one-of-a-kind look, to the technical expertise required for the most complex ERP integration, we've got you covered. Are you unsure how to handle shipping and fulfillment integrations with your new ecommerce store? Or maybe you're new to ecommerce and just learning about the complex tax and economic nexus laws that you must follow. Does the process of setting up Google or Apple Pay to increase your mobile conversion rate feel overwhelming?
As your strategic partner, we are here to help and have walked through these processes countless times. We know that there isn't a one-size-fits-all solution to every problem, and we excel at helping you figure out what works best for YOUR customers.
Once the design and strategic direction are set, the implementation phase begins. This is where the rubber meets the road and you learn that not every agency is equipped for the task. In today's ecommerce landscape, so many things can be accomplished simply by installing an app or getting the latest plugin. These options offer cost-effective time-saving opportunities and should not be overlooked. But what happens when there isn't a push- button solution to your unique challenge?
This is where MoJo Active really shines. We create solutions to your business challenges, so you don't have to compromise what made you successful in the first place. You can change your business, or you can change your software. Seems like a no-brainer to us!
Whether we are building out a site for an iconic brand or creating a custom software application to meet your unique needs, MoJo Active has the expertise and the horsepower to get it done.
There are many competent, effective BigCommerce agency partners out there. But we have been told repeatedly that in addition to being extremely effective and competent, we also are responsive and pleasant to work with. We bring a refreshing positive attitude and accountability to the relationship that many clients have told us is rare.
We also have a flair for creative problem solving and for finding ways to ensure that all aspects of the solution are working to the level of the client's needs. While ensuring harmony on the team, sometimes we get out of our "lane" to ensure other technologies involved in the solution are interacting with BigCommerce as needed.